Your Weekend Brunch Plans Just Got Better With This Recipe For Cinnamon Roll Muffins
Get in the kitchen and whip these bad boys together!
Cinnamon Roll Breakfast Muffins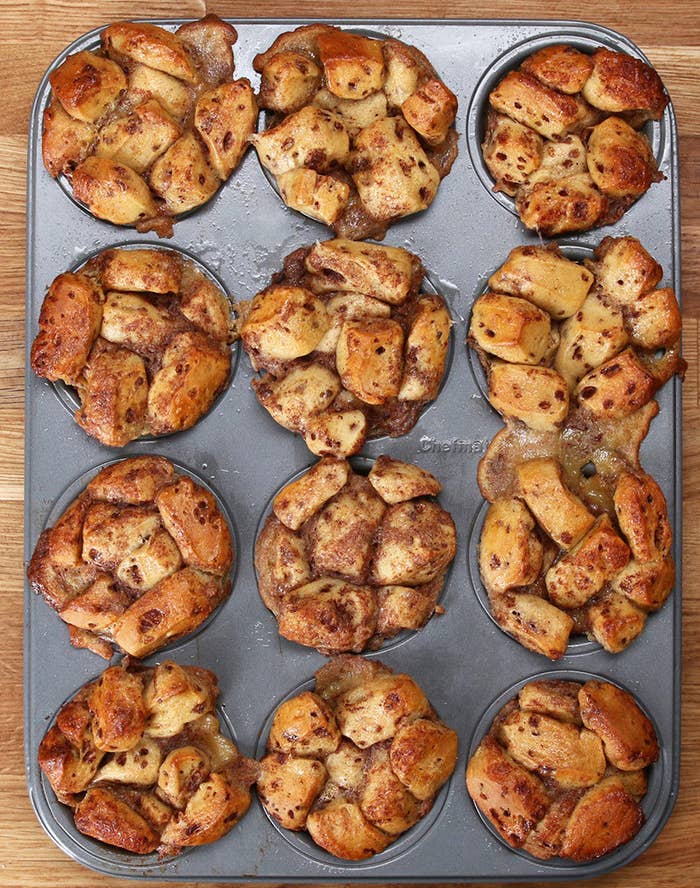 Here's what you will need:
* 6 eggs
* 1/2 cup milk
* 1/2 cup heavy cream
* 2 tsp vanilla extract
* 2 tsp cinnamon
* 1/2 cup sugar
* 2 packs cinnamon rolls
Directions:
1. In a medium bowl, mix eggs, milk, cream, vanilla extract, cinnamon, and sugar.
2. Cut each cinnamon roll into eight pieces, and stuff inside a greased muffin tin. Pour batter in each tin about 3/4 of the way. If you pour too much, the tin will overflow in the oven.
3. Cover the tin and refrigerate for at least 2 hours, letting the cinnamon roll absorb the mixture.
4. Bake at 350˚F / 175˚C for 35 minutes.
5. Remove the muffin from the tin, top with icing, and serve warm.
Want BuzzFeed Tasty right in your inbox? Sign up for our newsletter!