19 Overnight Oats Recipes To Restore Your Faith In Breakfast
Breakfast of convenience! It does all the work while you sleep, people.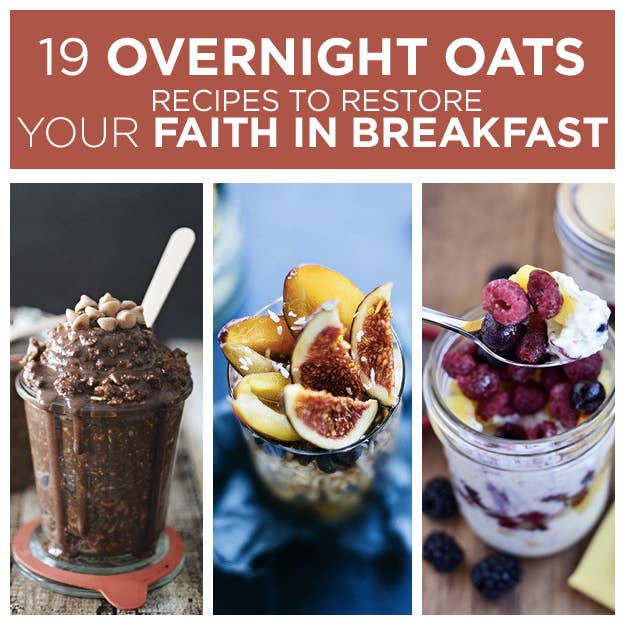 Here's a basic formula, from Food52, to follow when making your own overnight oats:
1. First, mix rolled oats with an equal amount of your liquid of choice. You can use any combination of dairy or non-dairy milk, yogurt, or even juice; just stick with the same basic 1:1 ratio. If you're using steel cut oats instead, use more liquid and be prepared to do some chewing.
2. Mix any spices, sweeteners, or dried fruit you like into the oats and milk.
3. Store in a glass jar or another airtight container and let the oats soak for at least three hours, ideally overnight. A nifty breakfast hack to try: Mix the oats in a nearly-empty peanut (or almond) butter jar.
4. In the morning, you can add fresh fruit, nuts, and other favorite toppings to your oatmeal.
Find your own favorite flavor combos or try these quick recipes below to create all kinds of oat-y goodness:
1.
Make-Ahead Fruit & Yogurt Breakfast Parfaits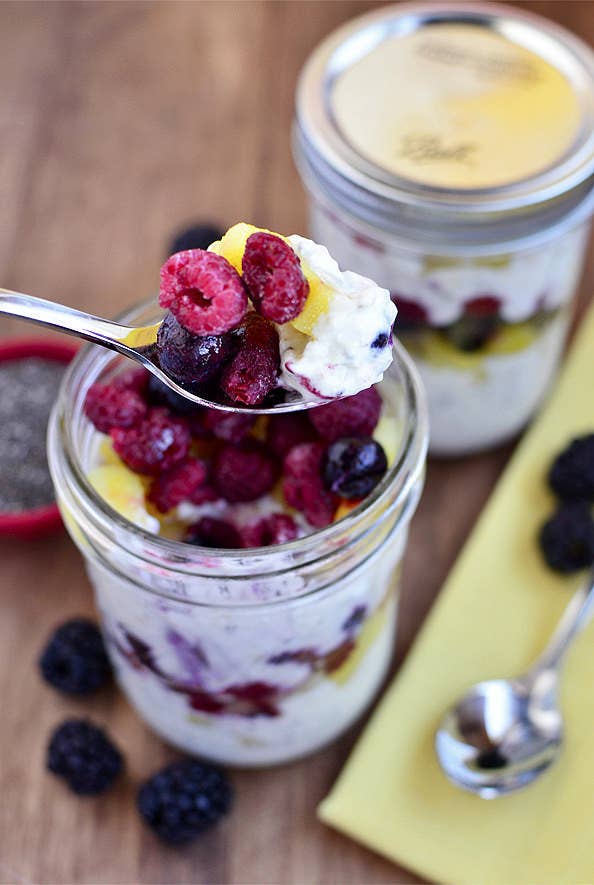 2.
Orange & Vanilla Overnight Oats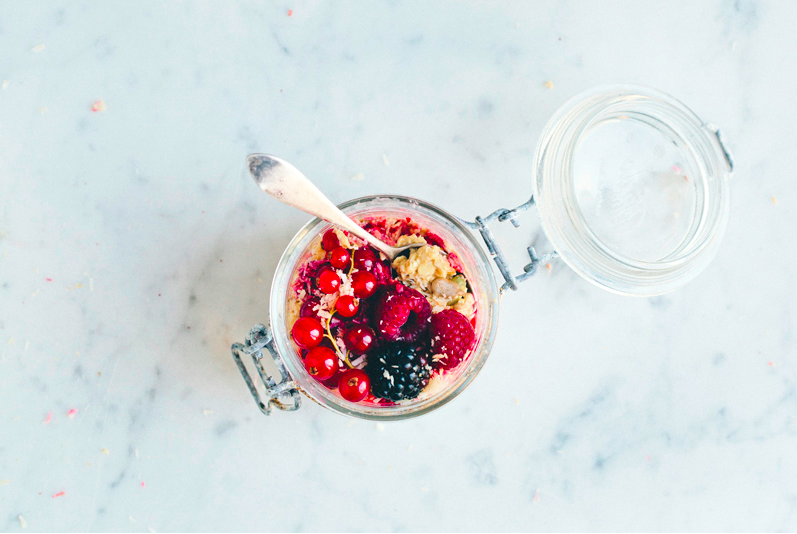 3.
Maple PPBB (Pecan Peanut Butter Banana) Overnight Oats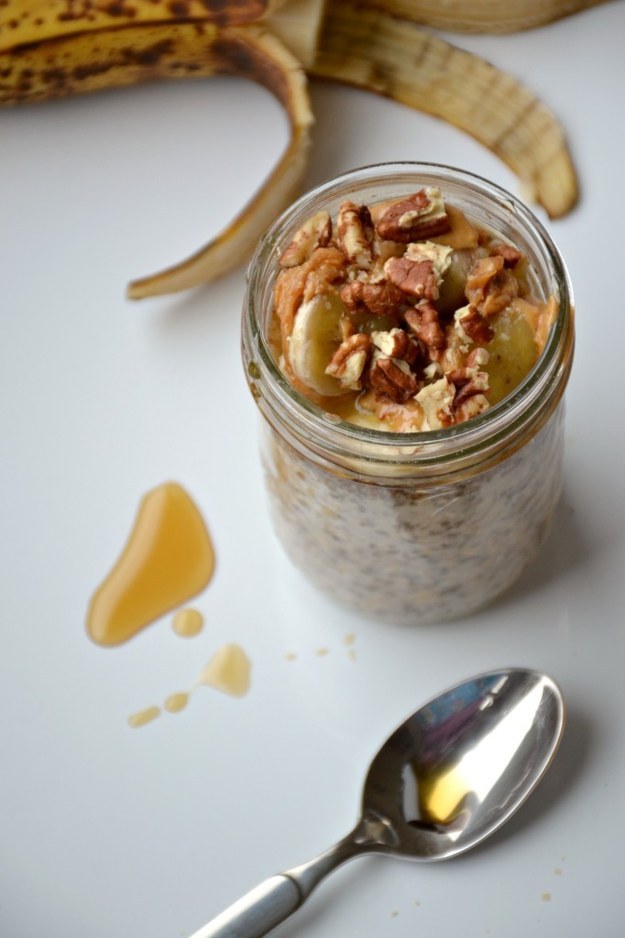 4.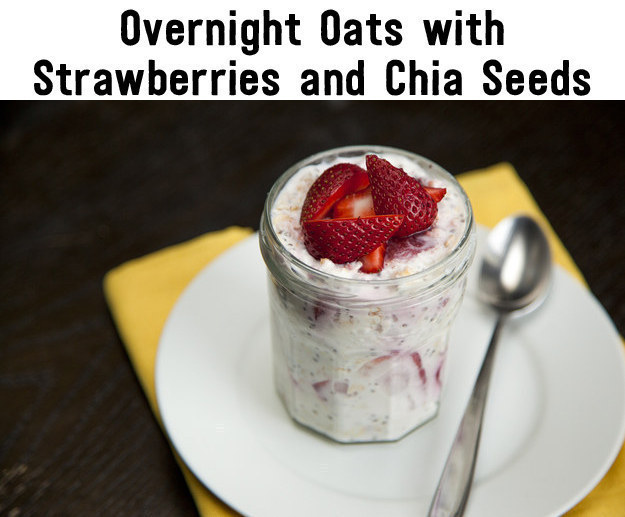 5.
Coconut Mango Overnight Oatmeal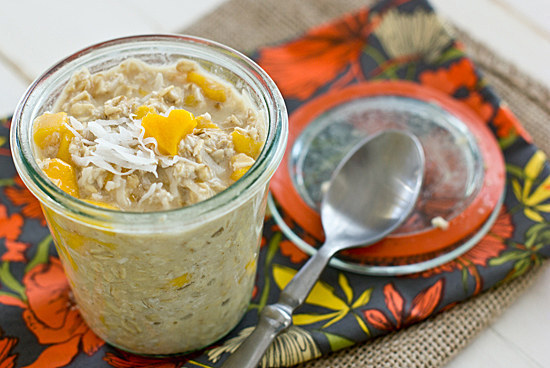 6.
Ginger Peach Overnight Oatmeal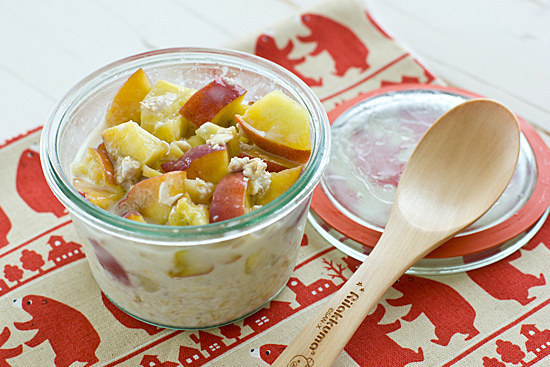 7.
Choco-Banana Overnight Oats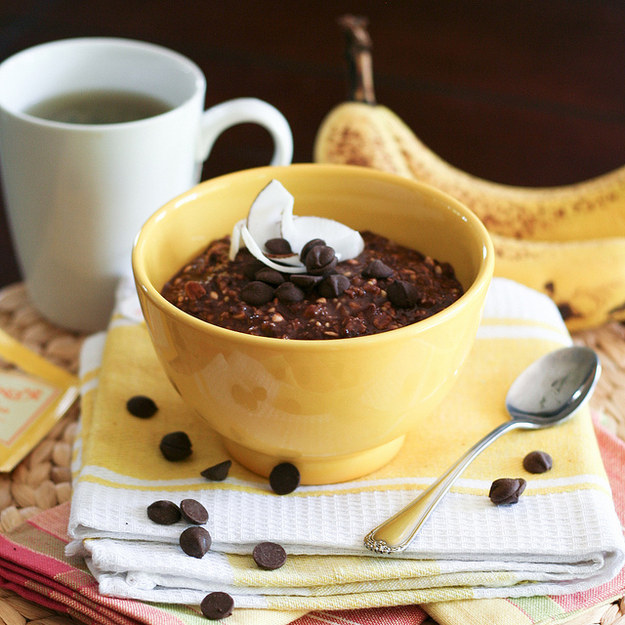 8.
Bircher Muesli With Plums And Pistachios
9.
(Salted) Caramel Mocha Overnight Oatmeal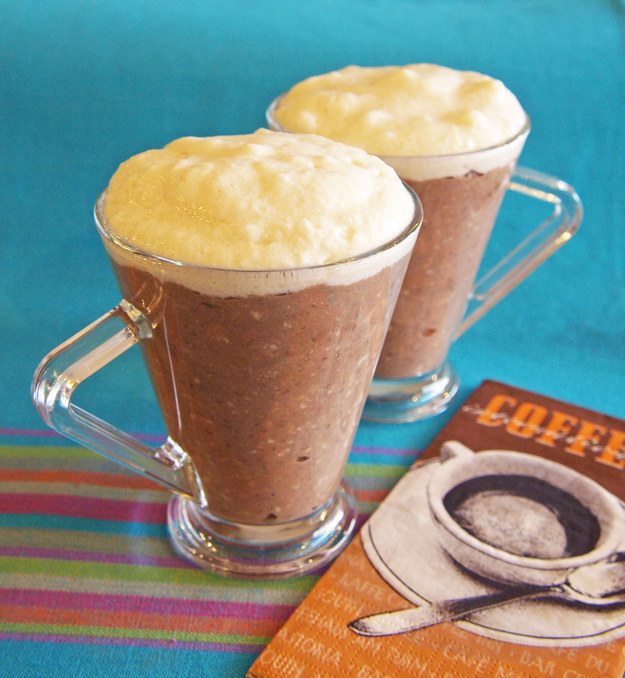 10.
Blueberry Banana Overnight Oats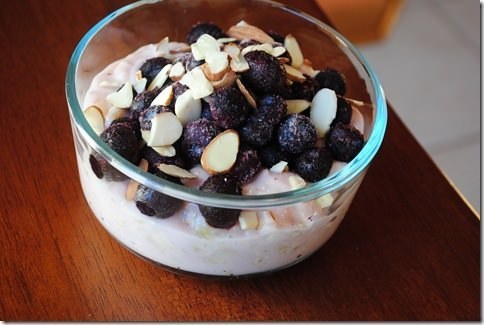 11.
Apple of My Eye Overnight Oatmeal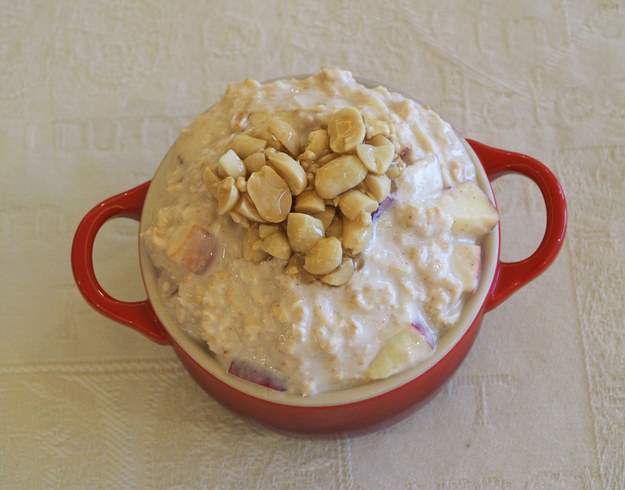 12.
Tropical Overnight Oats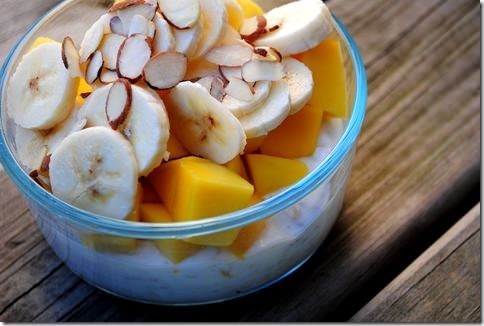 13.
Black Forest Overnight Oatmeal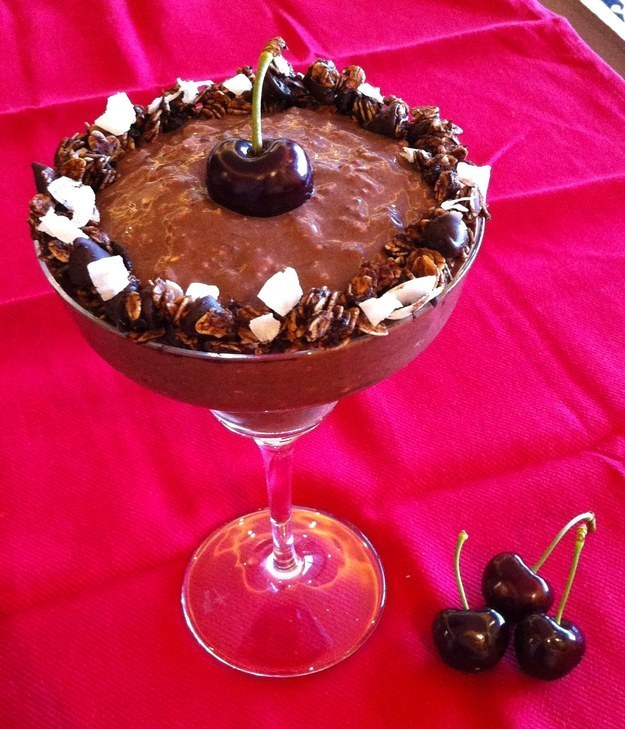 14.
MMM-style Overnight Oats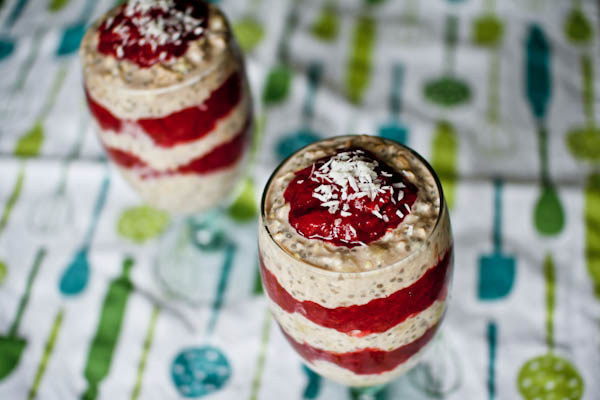 15.
Banana Kiwi Overnight Oats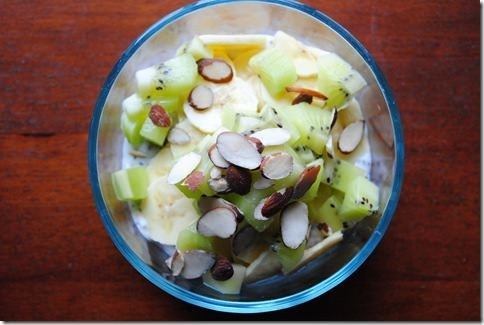 16.
Brownie Batter Overnight Protein Oatmeal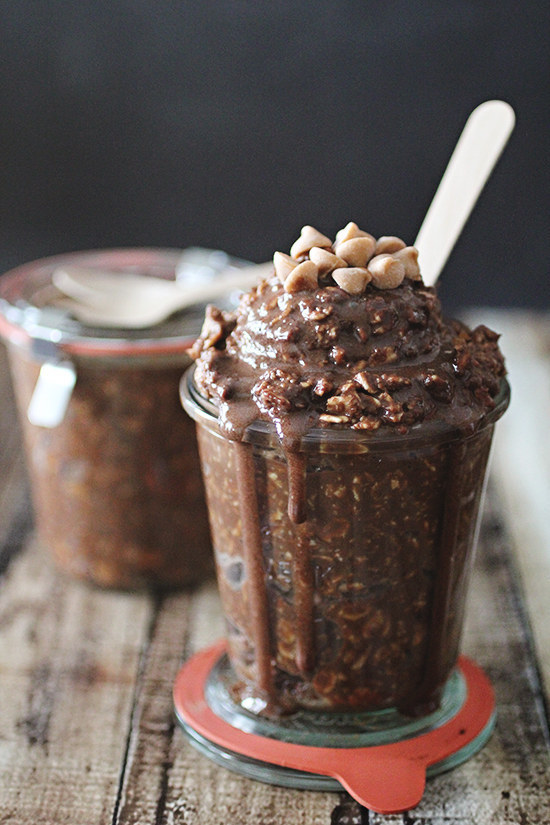 17.
Blueberry Banana Overnight Oats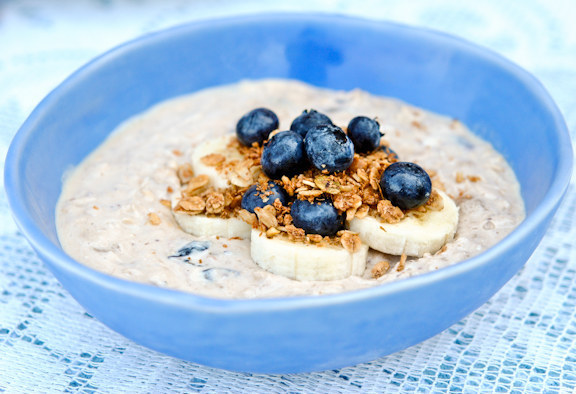 18.
Banana Nut, Very Berry, Tropical, Pumpkin Spice Overnight Oatmeal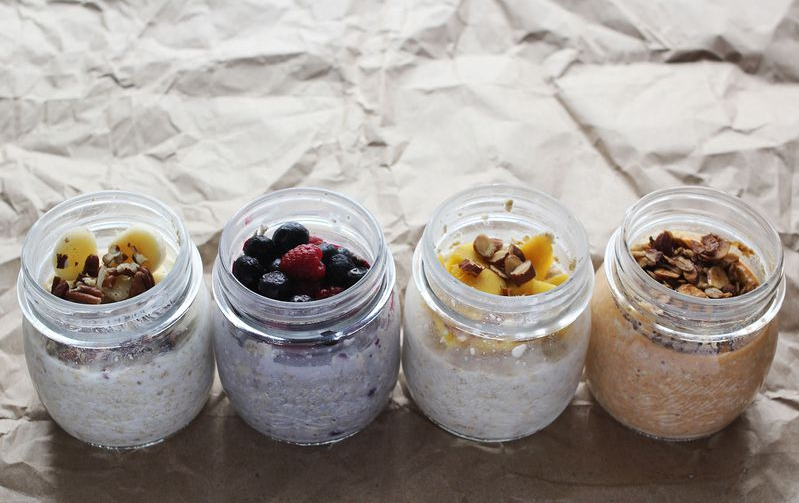 19.
Mocha Banana Chia-Oatmeal Breakfast Parfait