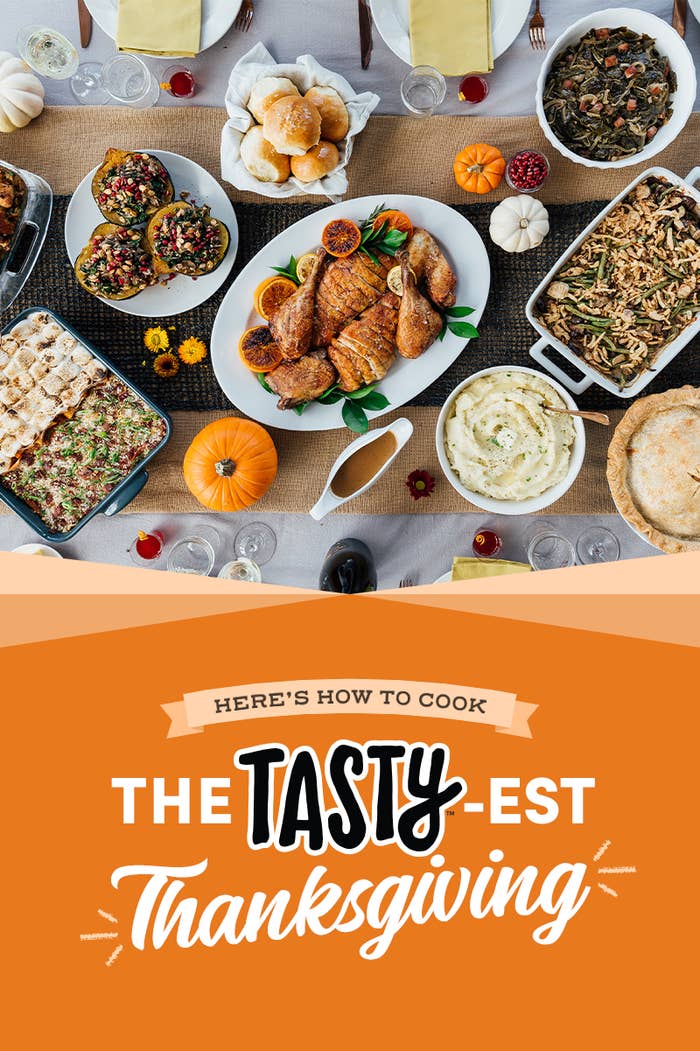 So you're hosting a Thanksgiving dinner and you're starting to freak out a little — we get it.
Need in-depth instructions for roasting your first turkey? We've got you covered. Steps for making homemade gravy? We have that, too.
And FYI, we will be adding new guides, cooking tips, recipes, and explainers throughout the month to prep you for the big day, so check back often!
Ready to start planning for Thanksgiving? Let's do it!

Because sometimes you have to get back to the basics to really nail your Thanksgiving menu. Here are a few guides to help you navigate the most important meal of the year and create a feast for the ages.

Looking for emblematic Thanksgiving recipes you can trust? Look no further! We have the classics covered (like green bean casseroles) but included a few fun ones in case you wanted to change things up a bit. Cranberry jello shots, anyone?

Because we wanted to make sure you picked the absolute best recipes to make on the big day — so we did the testing for you.
We will be adding new Thanksgiving recipes and guides throughout the month, so come back soon!