Your Favorite Food Creators Take On Eat Your Feed Fest
Tasty & First We Feast are partnering to create the Eat Your Feed Fest, a brand-new food experience debuting at ComplexCon, Nov. 19-20.
Eat Your Feed Fest is a new-to-world IRL food experience by First We Feast and Tasty where food fans will get to devour the delicious, meet their favorite culinary creators, and discover what's next in food.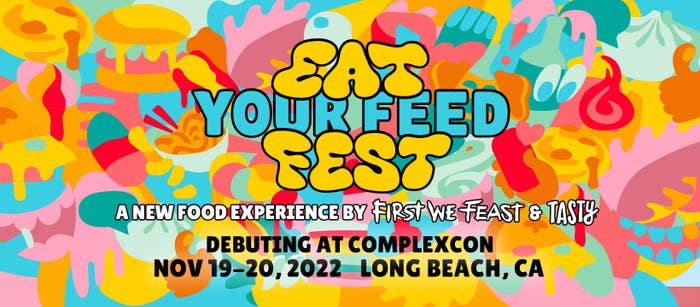 We have gathered some of LA's best food spots to satisfy all your food cravings. Don't know what to try first? Just ask your favorite creators where they will be snackin'.
Hot One's Camera Guy Bill, First We Feast creator Jesus Trejo, Tasty's Jasmine Pak, chef Joe Sasto, and our own BTS Tasty producers give us a peak with what's on their fest guides. From exclusive menu collabs with Ggiata, Chimmelier, and Tacos 1986 to appearances by Burger Scholar George Motz this fest is going to blow your mind, and tastebuds!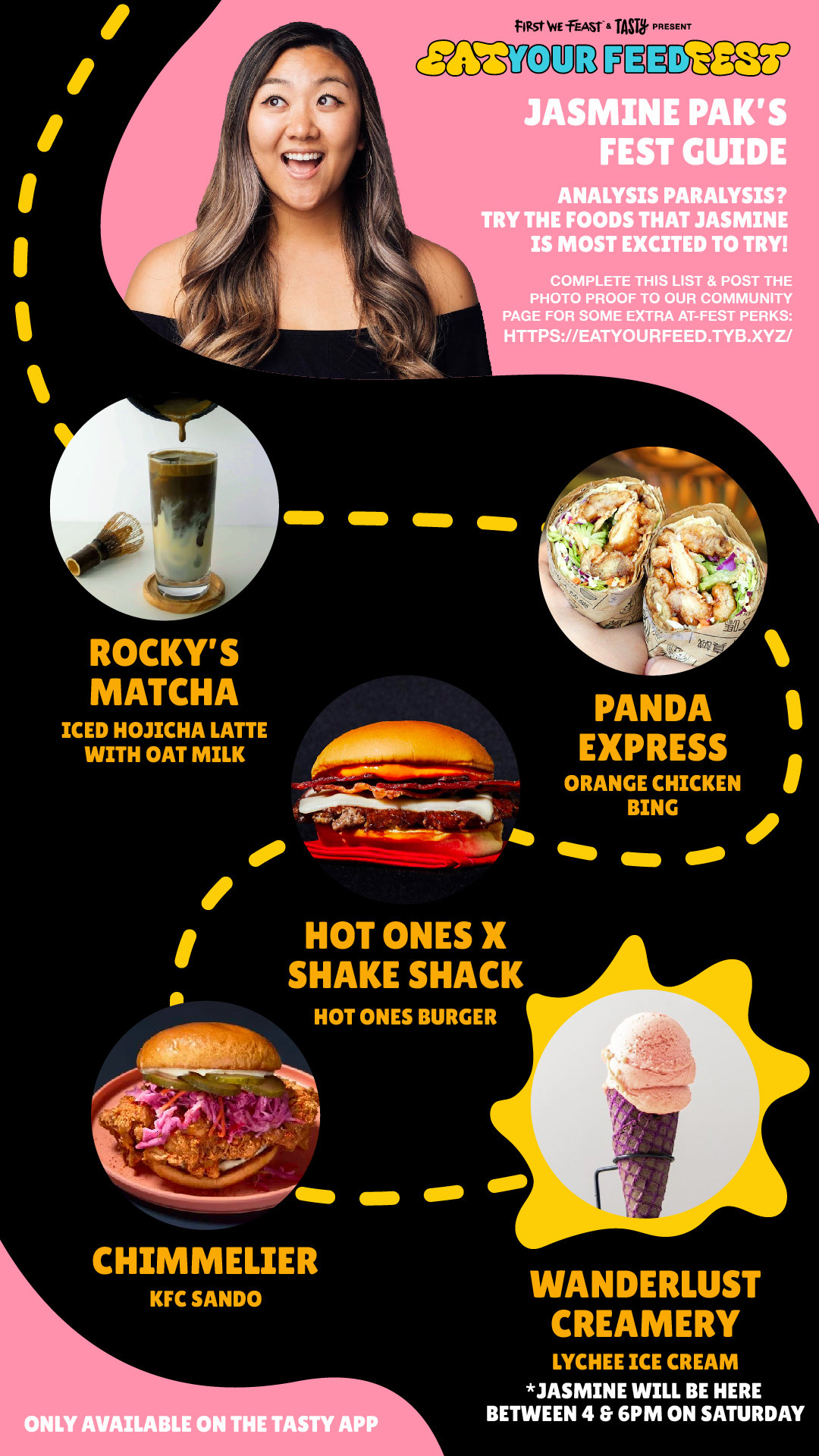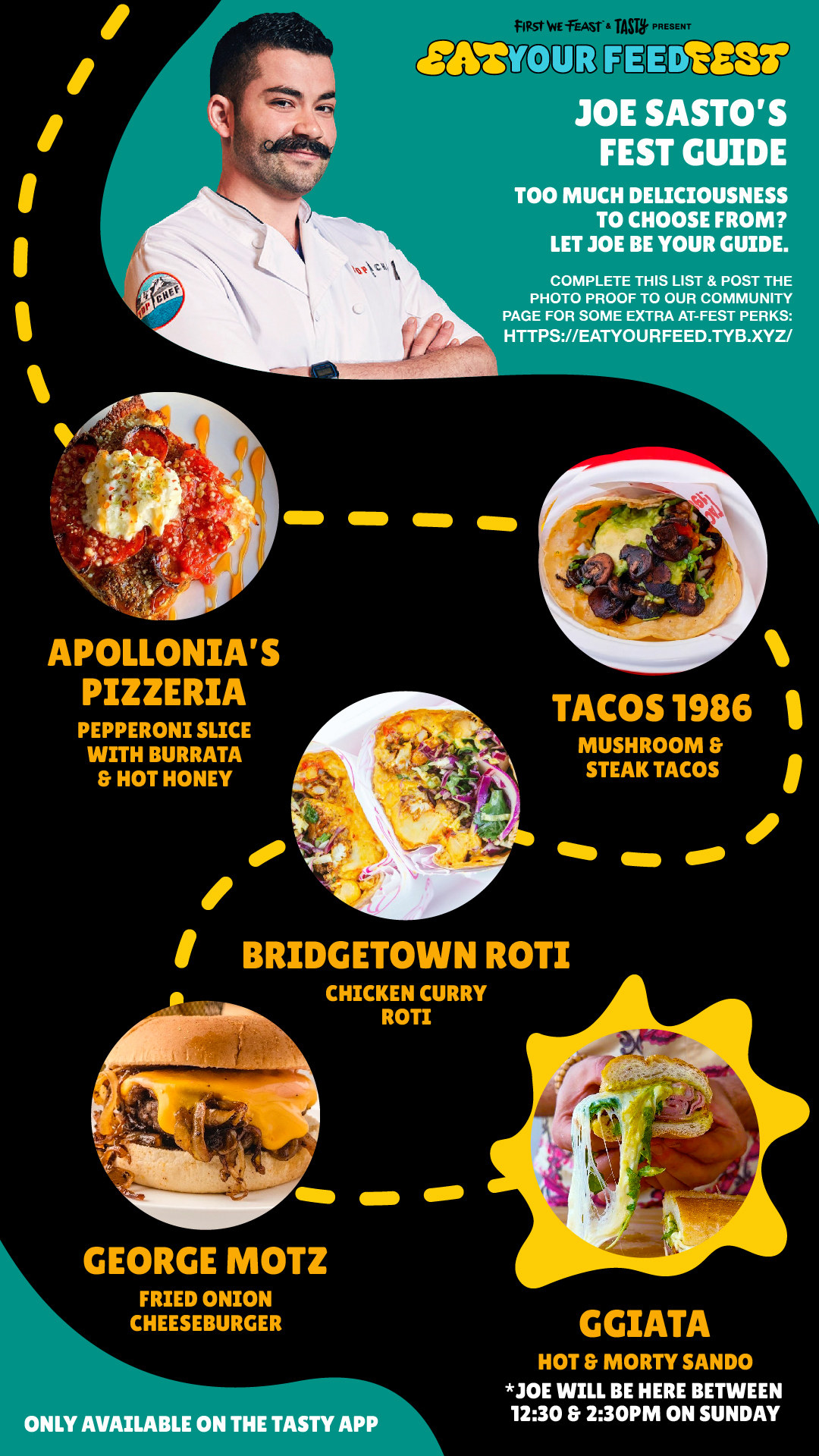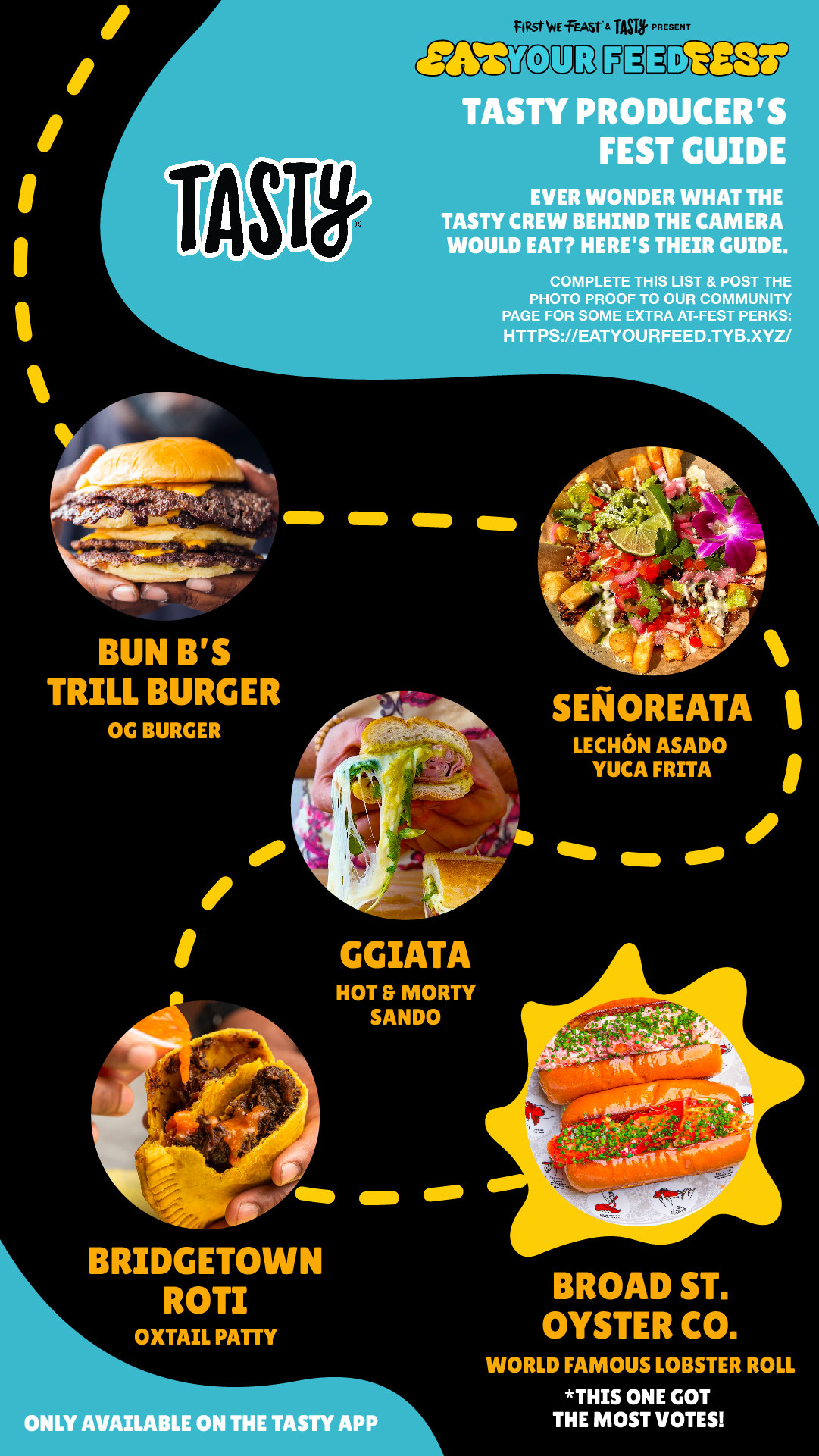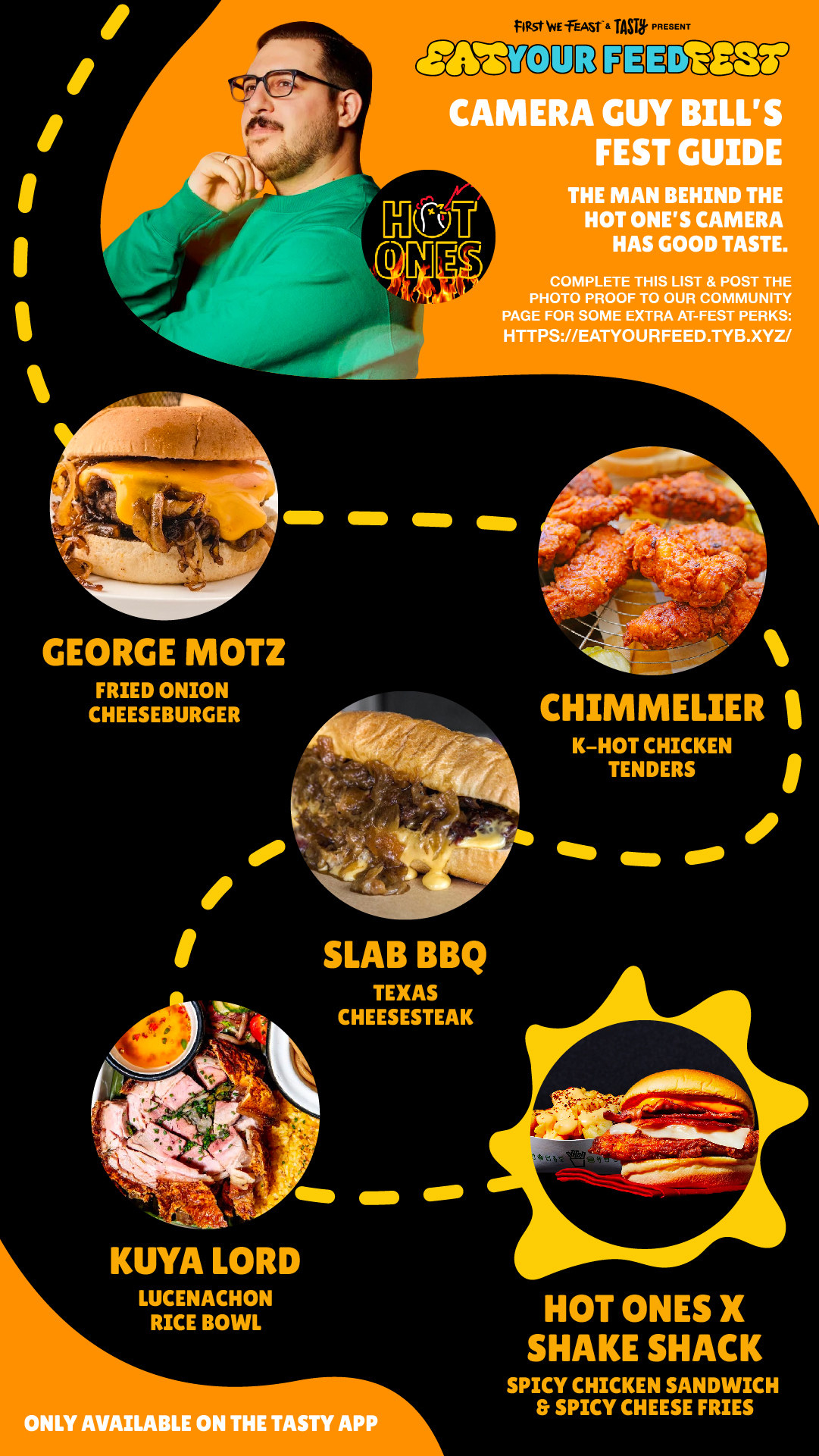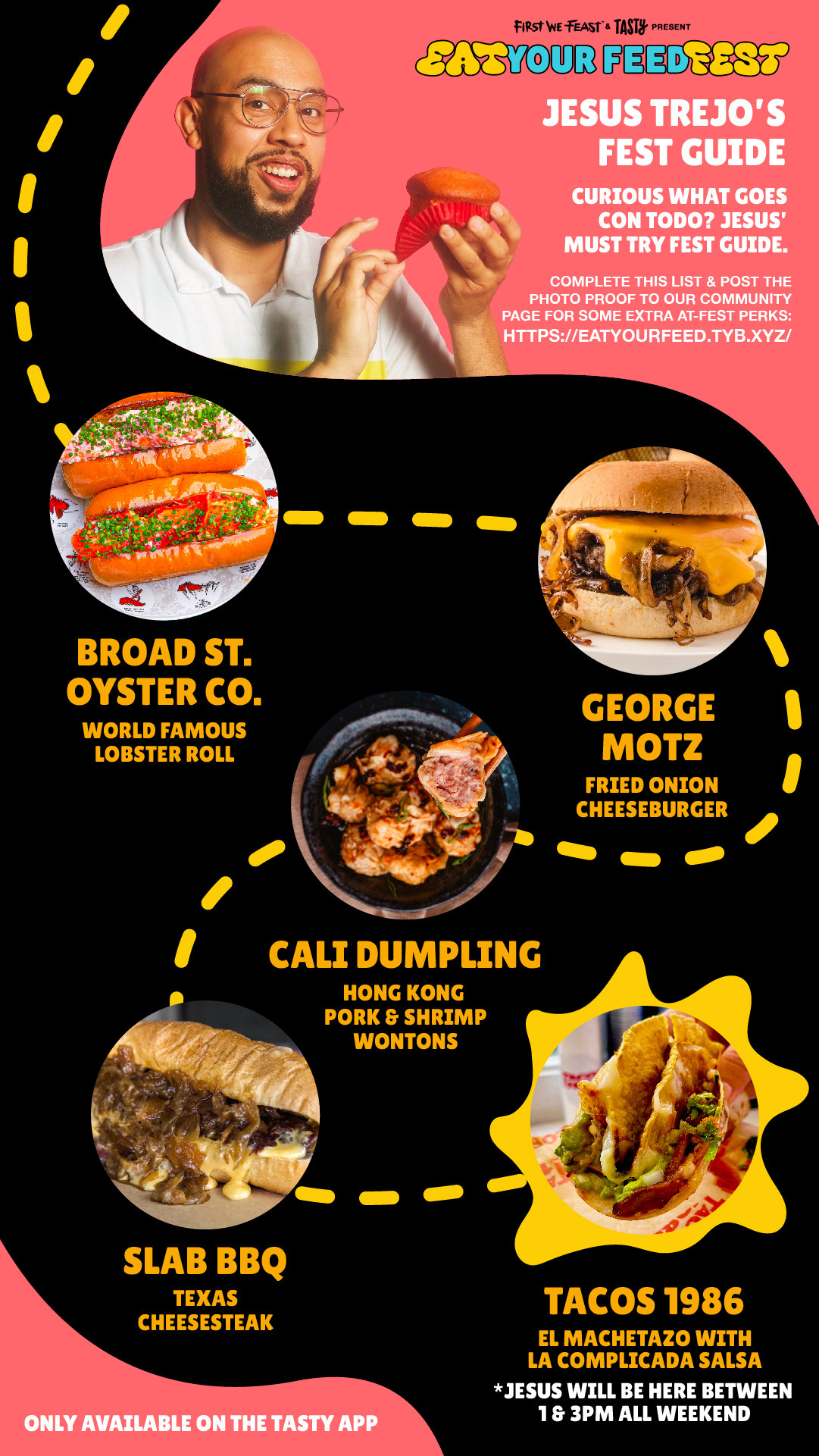 ComplexCon and Eat Your Feed Fest attendees will also get a chance to "eat your feed" with hourly drops of Tasty's most viral recipes. Try our Crispy Potato Stacks, Honey Garlic Chicken Tenders, Lumpia, Chewy Chocolate Chip Cookies, and Churro Ice Cream Bowls, all picked by fans like you!

Download the Tasty app on Apple or Google Play for fest guides, recipes, announcements, live coverage, perks, and more. See you there!