This recipe is a part of a complete Pakistani-style Eid lunch, traditionally eaten at the end of Ramadan, to close out the holy month of fasting. Find the entire menu here.
Here's everything you'll need.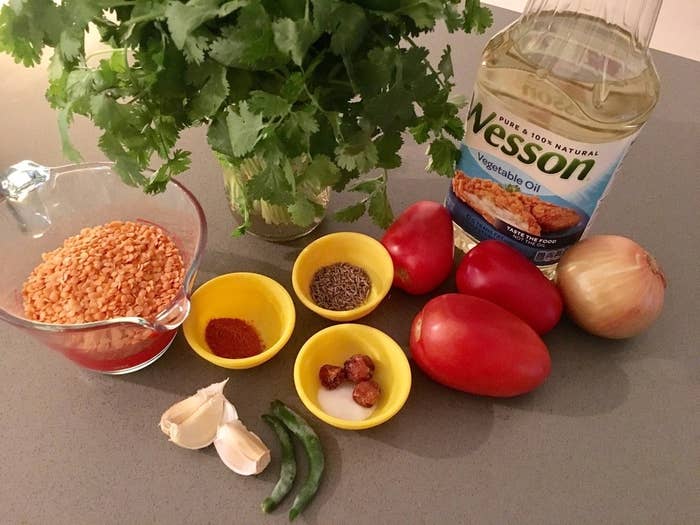 First, you'll soak the daal overnight.
Then chop the onion and tomatoes, and split the green chiles.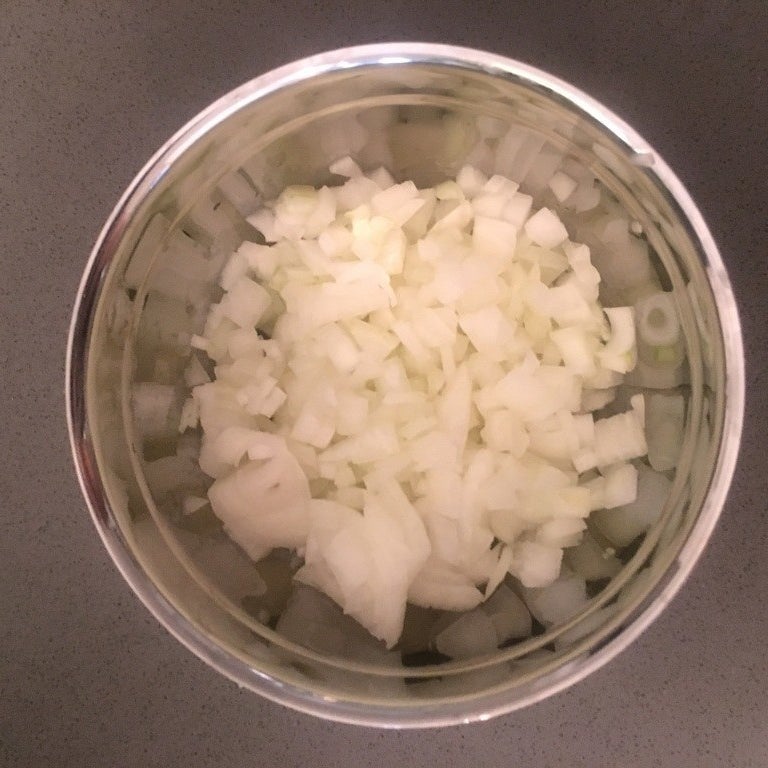 Put the daal, chopped onion, chopped tomatoes, split green chiles and 4 cups of water in a large pot.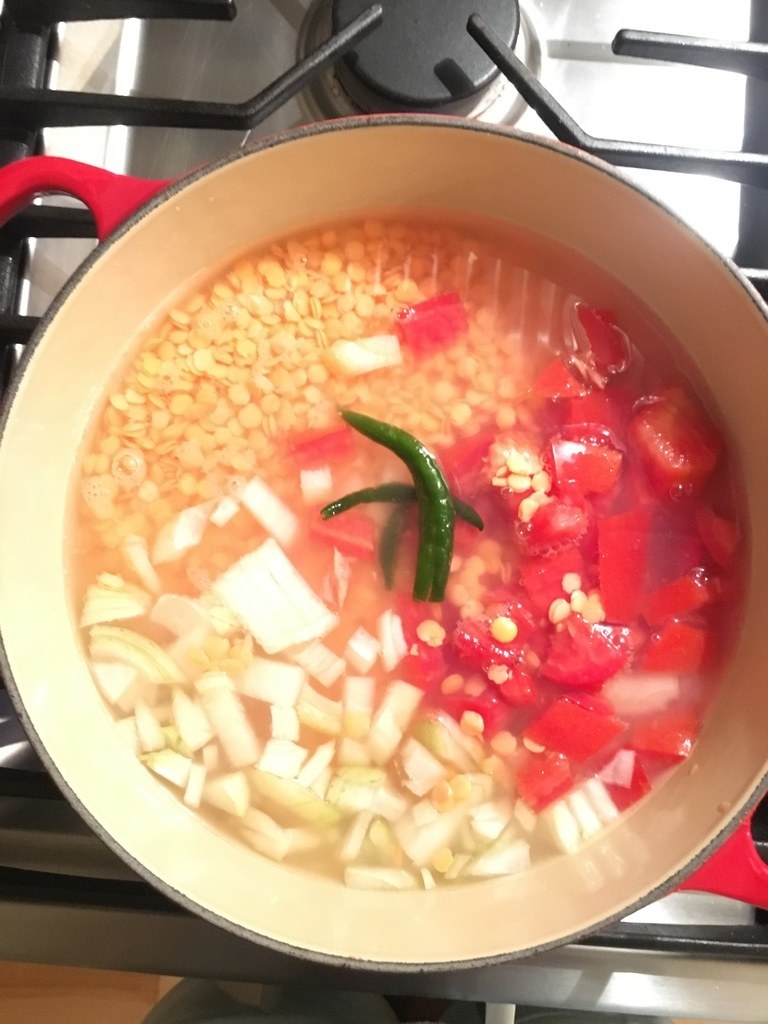 Bring it to a boil, then reduce to a simmer.
Turn off the heat and blend the daal just a little, so it's creamy.
Chop up the garlic and get all the ingredients together for the tarka.
Then heat a few tablespoons of oil in a pan.
Add cumin, let it sputter, then shake the pan.
Next up: Add chopped garlic, red chili powder, and whole red chiles.
Shake or stir, until everything mixes together.
THE TARKA IS READY!!!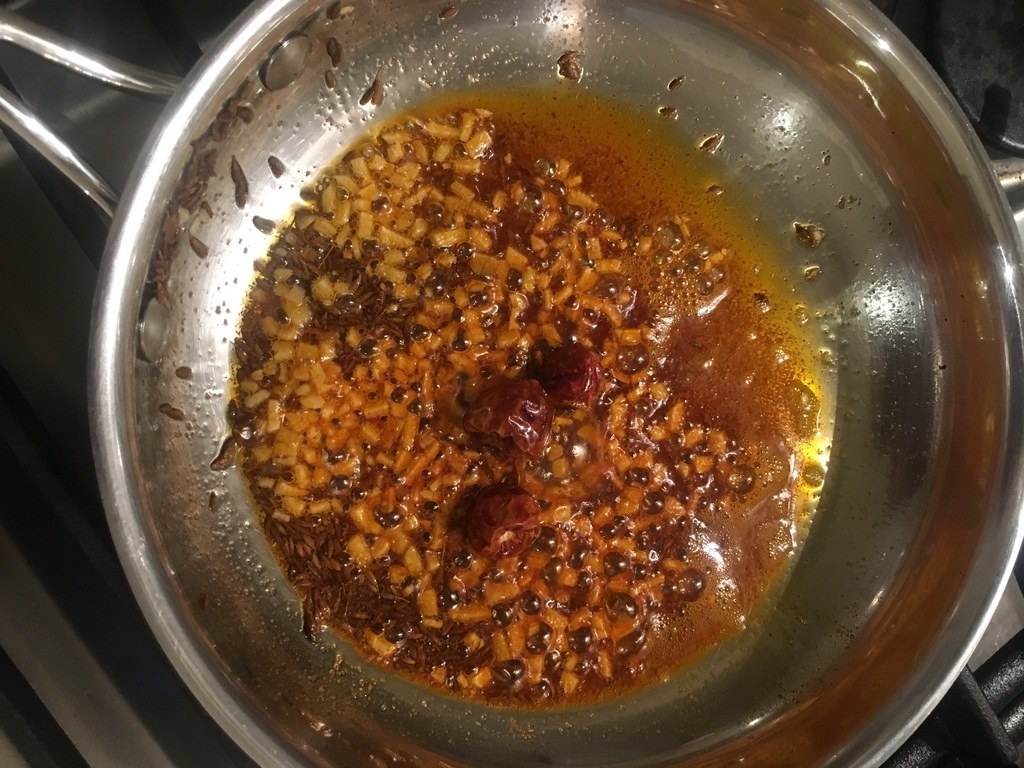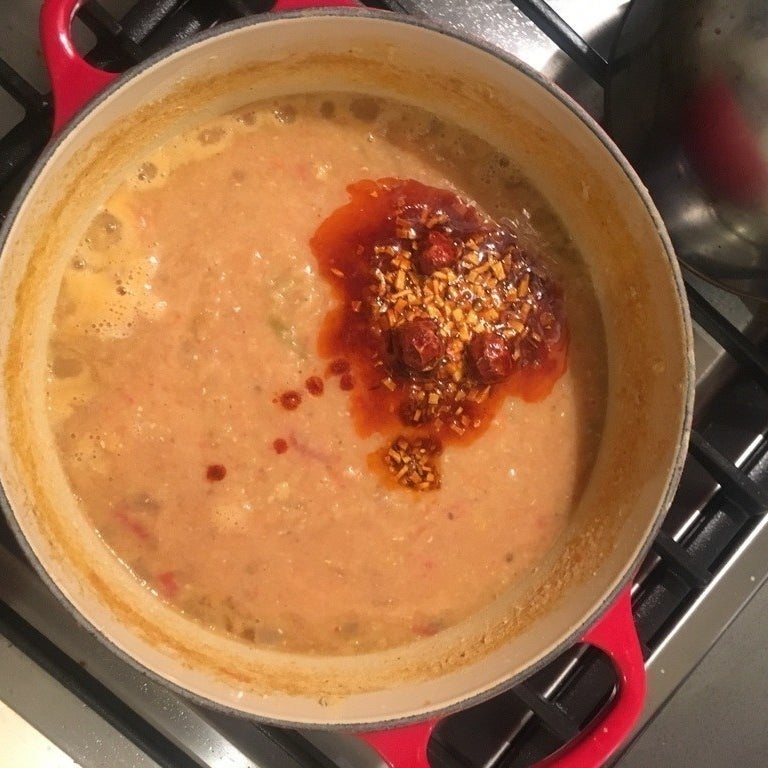 Garnish with cilantro and a pinch of garam masala, and enjoy!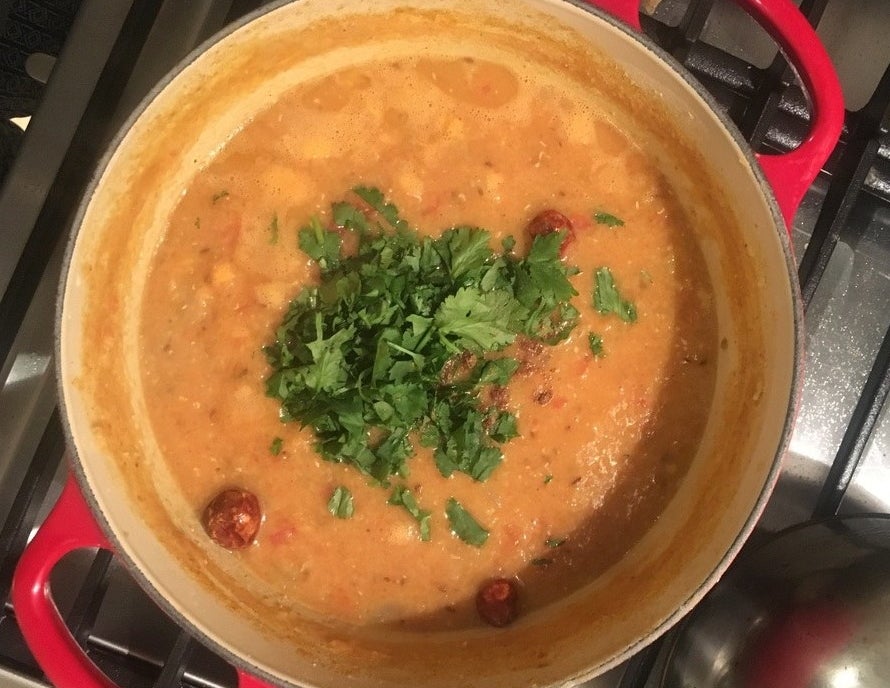 You can serve with naan, rice — or with lemon and a spoon, TBH.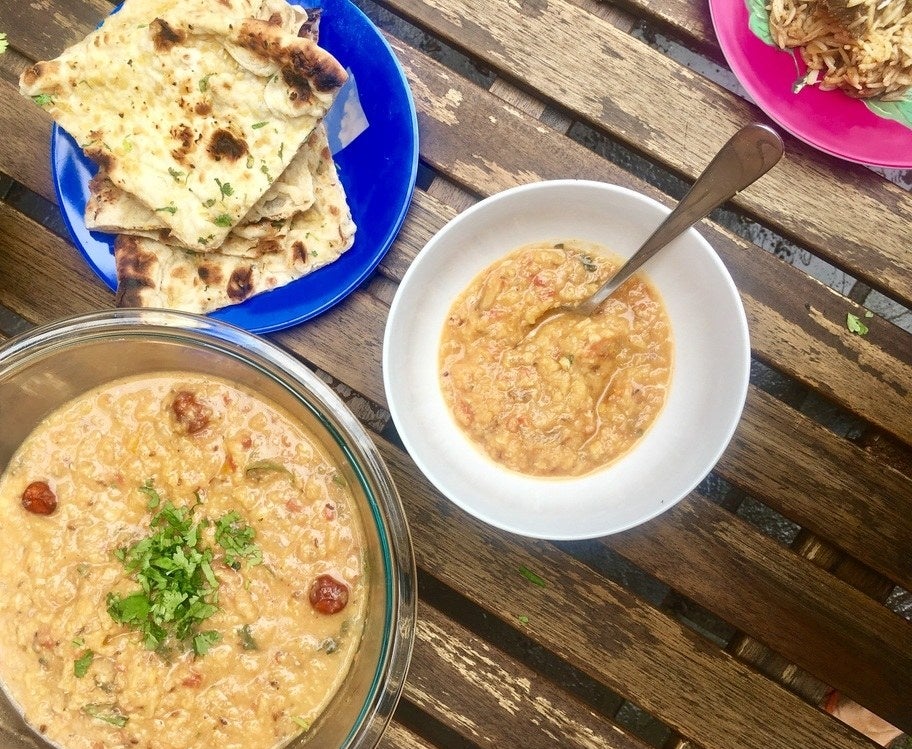 Daal Tarka
Serves 4–6
INGREDIENTS
For the daal:
1 cup daal masoor (yellow lentils split-pea), soaked overnight
3 medium tomatoes, chopped
1 medium onion, chopped
2 to 3 Thai green chiles, split
For the tarka:
1 teaspoon cumin
1 teaspoon red chili powder
2 to 3 whole round red chiles, bird's-eye
2 to 3 cloves of garlic, finely chopped
For the garnish:
Handful of chopped cilantro
Large pinch of garam masala
PREPARATION
For the daal:
Soak the daal overnight. Chop onions and tomatoes, and split the green chiles. Add all the ingredients for the daal to a large pot with 4 cups of water. Bring to a boil, reduce to a simmer. Let the daal simmer uncovered for 1 hour. Remove from heat and blend the daal for a few seconds to make it creamy — some pieces of the daal should still be whole.
For the tarka:
Finely chop the garlic. In a small pan, heat 2 tablespoons of oil. Add the cumin seeds and let them sputter for a couple of seconds. Add the garlic, chiles, and chili powder. As soon as the garlic is fried (a few seconds), pour this mix over the daal. Spoon some of the daal into the pan and pour it back into the pot. Garnish with chopped cilantro and garam masala.