Alfredo Manicotti
October 21, 2021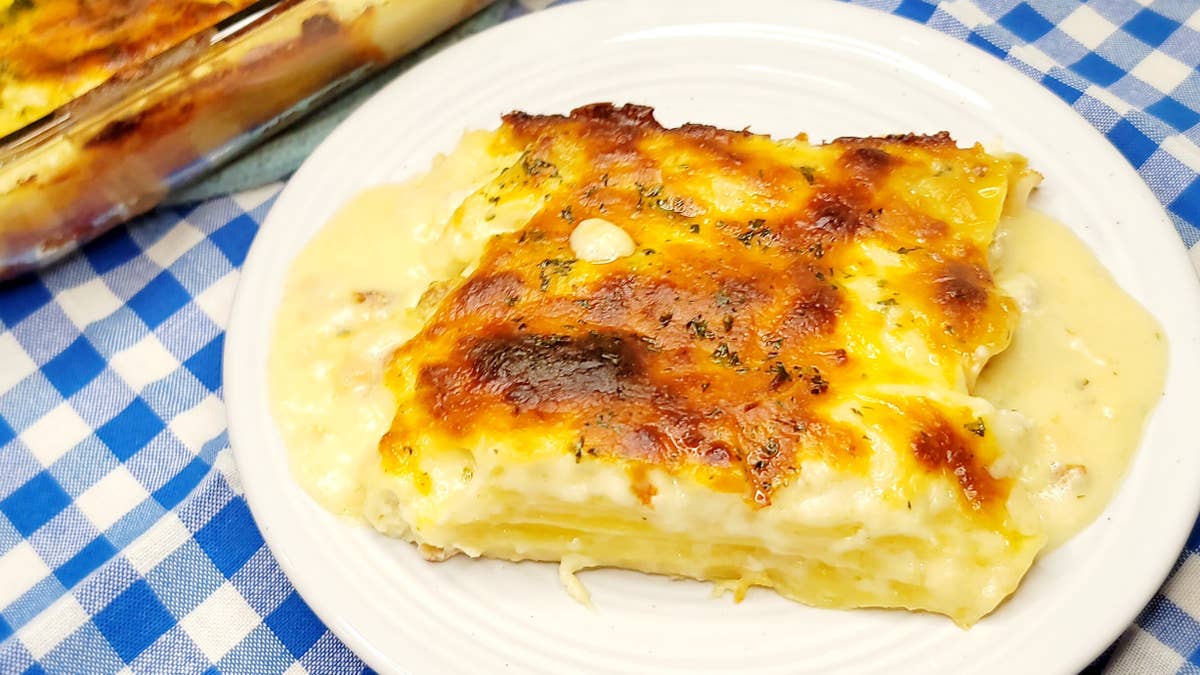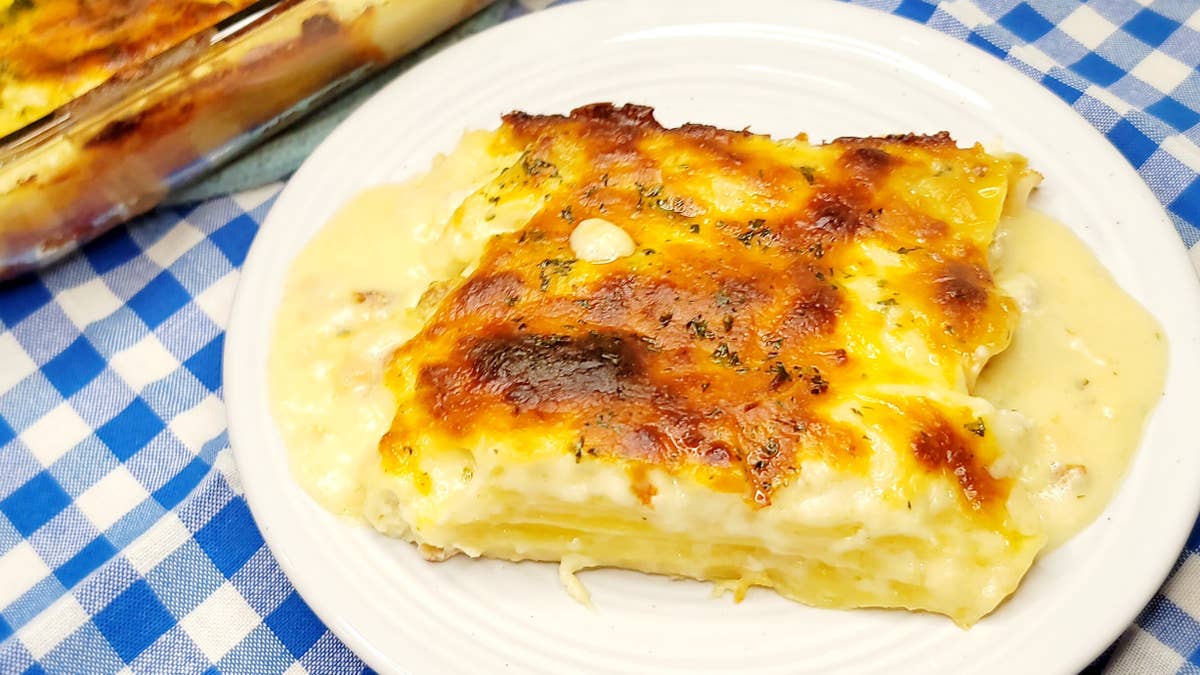 Ingredients
for 6 servings
1 ½ lb manicotti shells

(650 g)

2 lb Italian sausage

(910 g)

4 cloves garlic, minced
16 oz ricotta cheese

(450 g)

1 teaspoon italian seasoning
2 cups mozzarella cheese

(200 g)

, shredded, divided
1 teaspoon fresh parsley
For the Alfredo:
4 tablespoons butter
1 teaspoon garlic powder
4 tablespoons flour
2 cups chicken broth

(480 mL)

1 cup heavy cream

(240 mL)

2 cups parmesan cheese

(200 g)

, shredded
Preparation
Prepare all of the ingredients. Preheat the oven to 400°F.
In a saute pan over medium-high heat, add sausage. Cook and crumble until no longer pink.
In a saucepan over medium-high heat, add butter and garlic powder. Once melted, whisk in flour. Cook for 2 minutes, then whisk in chicken broth. Cook for 2 minutes, then whisk in heavy cream. Add parmesan, whisk and cook until fully melted. Remove from heat.
In a bowl, combine ricotta cheese, Italian sausage, garlic, and 1 cup of mozzarella.
Pour a thin layer of sauce into the bottom of the 13×9 baking dish. Use a teaspoon to push the filling into each pasta tube. Line up in the baking dish. Pour remaining sauce over top of filled pasta tubes. Sprinkle dish with the remaining mozzarella and parsley.
Bake for 30 minutes or until golden brown and bubbling.
Serve warm.