Basil Oil
Preserve that summer flavor for months to come by turning basil leaves into an infused oil. Blanching and shocking the leaves first preserves the vibrant green color of the oil, and straining slowly through a cheesecloth delivers a crystal clear liquid. Use on pastas, salads, desserts, and anything else you'd add basil to.
August 14, 2023
Total Time
1 hr 20 min
1 hr 20 min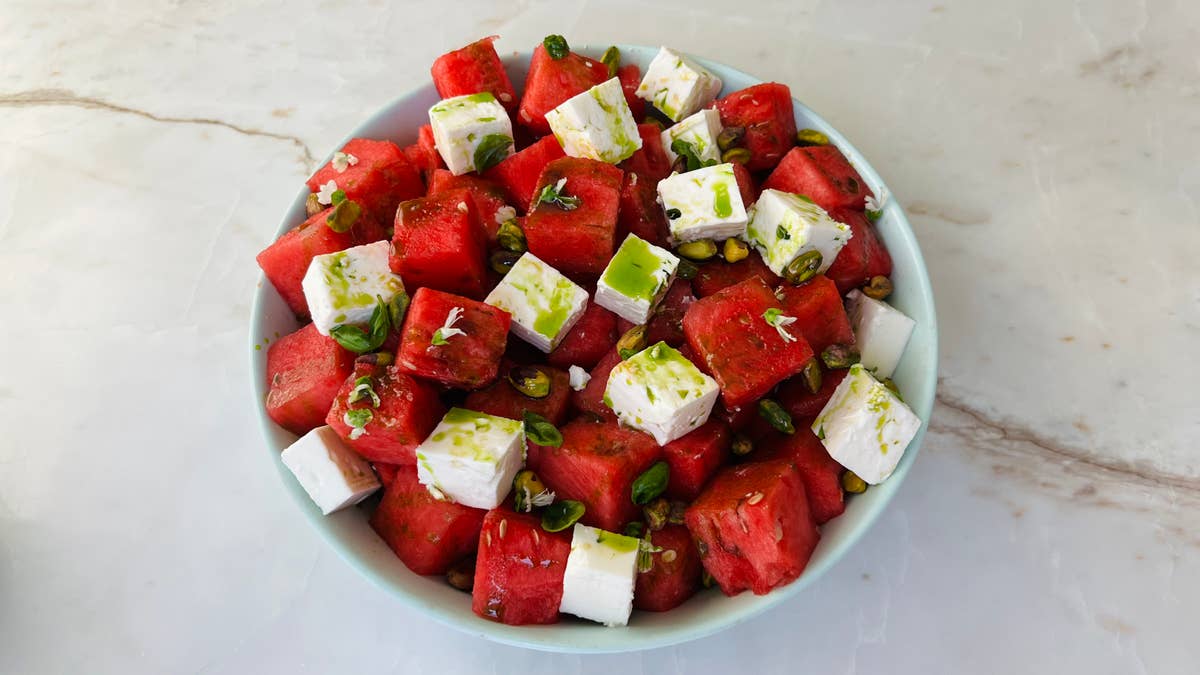 Total Time
1 hr 20 min
1 hr 20 min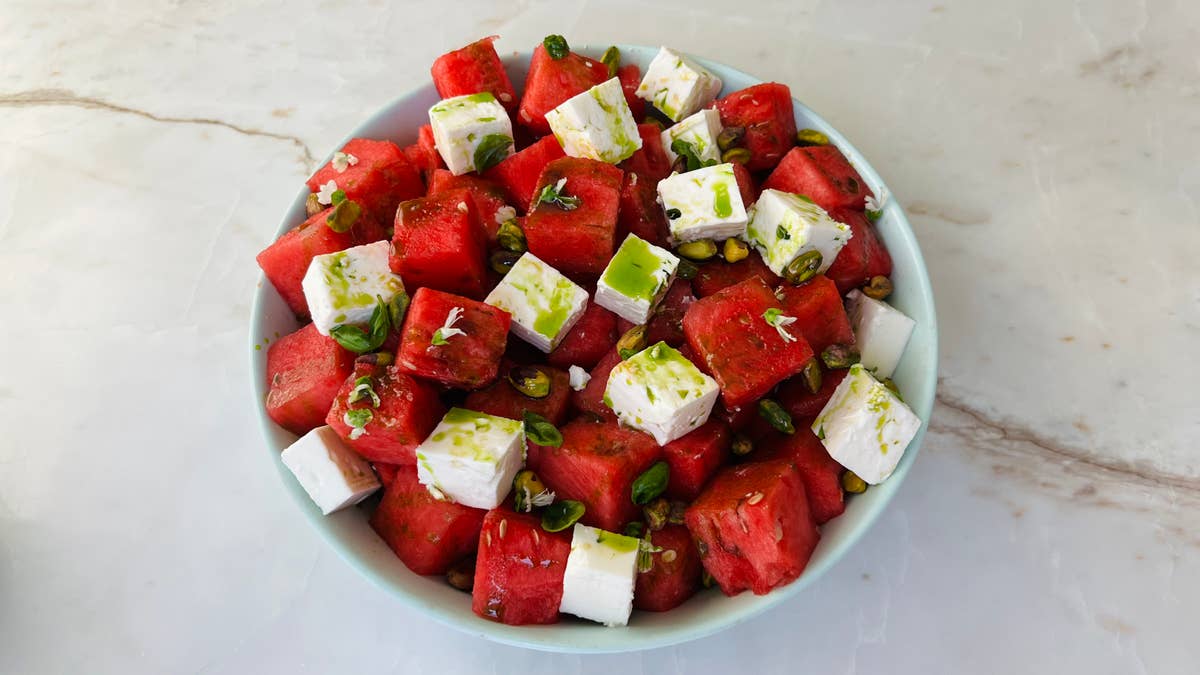 Ingredients
for 1 cup
1 ½ cups neutral oil

(360 mL)

, such as grapeseed
kosher salt, for boiling and ice bath
4 cups fresh basil leaves

(160 g)
Preparation
Pour the oil into a bowl or container and place in the freezer for about 1 hour.
After the oil has chilled (leave in the freezer until ready to use), bring a large pot of salted water to a boil. Prepare an ice bath with salted water and set next to the stovetop.
Add the basil leaves to the boiling water all at once and blanch until bright green, about 15 seconds.
Use a spider or a large strainer to remove the basil leaves from the boiling water and immediately transfer to the ice bath. Shock for about 30 seconds, or until the leaves are very cold.
Remove the basil leaves from the ice bath and squeeze out as much water as possible with your hands. Transfer to a clean, lint-free kitchen towel or cheesecloth and wring out any remaining water.
Add the basil in a high-powered blender, along with the chilled oil. Start blending on very low speed, then gradually increase the speed to high and blend into a smooth, bright green purée, no longer than 1–2 minutes. Be careful not to run the blender for too long, as you risk heating up the oil.
Place a coffee filter in a strainer and set the strainer over a liquid measuring cup or bowl (make sure it is sturdy). Pour the basil oil into the coffee filter and let strain overnight, preferably in the refrigerator if you have room. Do not push on the solids, as this could cloud the oil.
Once it has stopped straining, transfer the basil oil to an airtight container. Refrigerate for up to 5 days, or freeze immediately and use within 3 months.
Enjoy!
Cook smarter, not harder. Use our AI chef Botatouille on the Tasty app. Download now.