Buffalo Chicken Sliders
June 10, 2019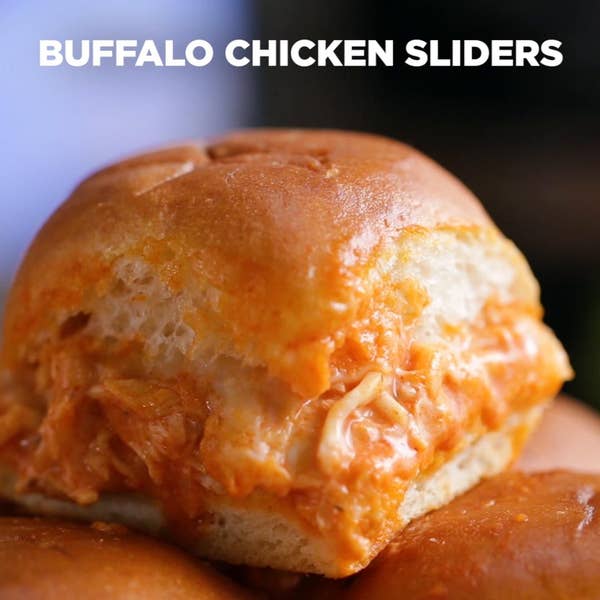 Ingredients
for 12 sliders
12 rolls dinner rolls, 1 pack
1 ½ cups shredded mozzarella cheese

(150 g)

3 cups rotisserie chicken

(375 g)

, shredded
¾ cup hot sauce

(175 mL)

½ cup ranch dressing

(120 g)

2 tablespoons butter, melted
Preparation
Carefully slice the pack of dinner rolls in half, being sure to keep the rolls connected as a single units as they are split into tops and bottoms.
Remove the top and place the bottom section in a 9x12 inch (23x30 cm) baking dish.
Sprinkle the bottom with about 1 cup (100 g) of the shredded mozzarella cheese (make sure it is evenly coated as this will act as a barrier between the sauce and the bread, preventing the rolls from getting soggy).
Top the cheese with the shredded rotisserie chicken. Drizzle the hot sauce and ranch dressing evenly over the chicken and spread out evenly with a spoon. Top with remaining mozzarella cheese.
Place the top half of the rolls on top and brush evenly with melted butter.
Bake in a preheated oven for 20-25 minutes, until the cheese is melty and the rolls have heated through.
Remove from oven, cool slightly before transferring to a cutting board.
Using a large knife, follow the lines of the rolls, cutting them into 12 individual sliders.
Enjoy!