Caprese Pops
Caprese pops are a fun and easy party snack that everyone will love. These bite-sized treats are made with fresh mozzarella, juicy cherry tomatoes, and fragrant basil, all skewered together for a tasty and colorful appetizer.
May 14, 2023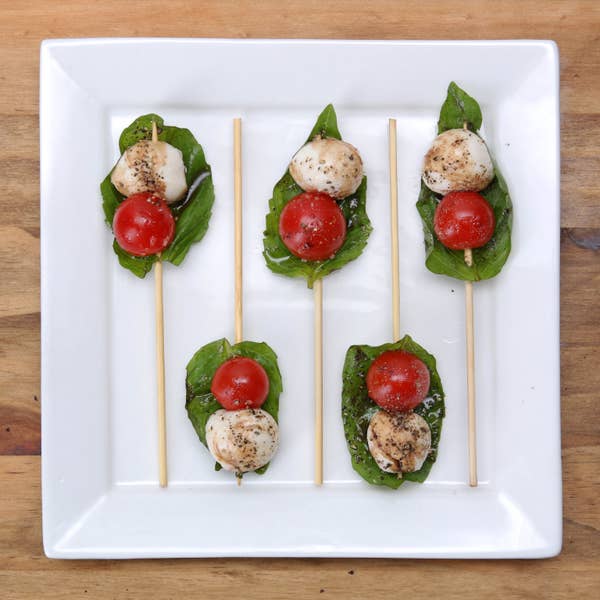 Ingredients
for 5 pops
5 leaves fresh basil
5 cherry tomatoes
5 small balls mozzarella cheese, ciliegine
2 tablespoons balsamic vinegar
olive oil
½ teaspoon coarse salt
freshly ground black pepper
5 skewers small skewer, or long toothpicks for serving
Preparation
Place a single tomato and mozzarella ball on top of a basil leaf.
Wrap the top and bottom of the leaf around the tomato and mozzarella, then thread onto a skewer or long toothpick.
Drizzle with balsamic and olive oil and season with salt and pepper.
Enjoy!
Busy? Plan your meals for the week using our exclusive meal planner tool in the Tasty app. Download now and get organized.