Chicken Mushroom Spaghetti In White Sauce
Savor the creamy goodness of this Chicken Mushroom Spaghetti in White Sauce, a delightful twist on a classic pasta dish. With tender chicken and earthy mushrooms, this recipe is sure to become a family favorite in no time!
August 14, 2023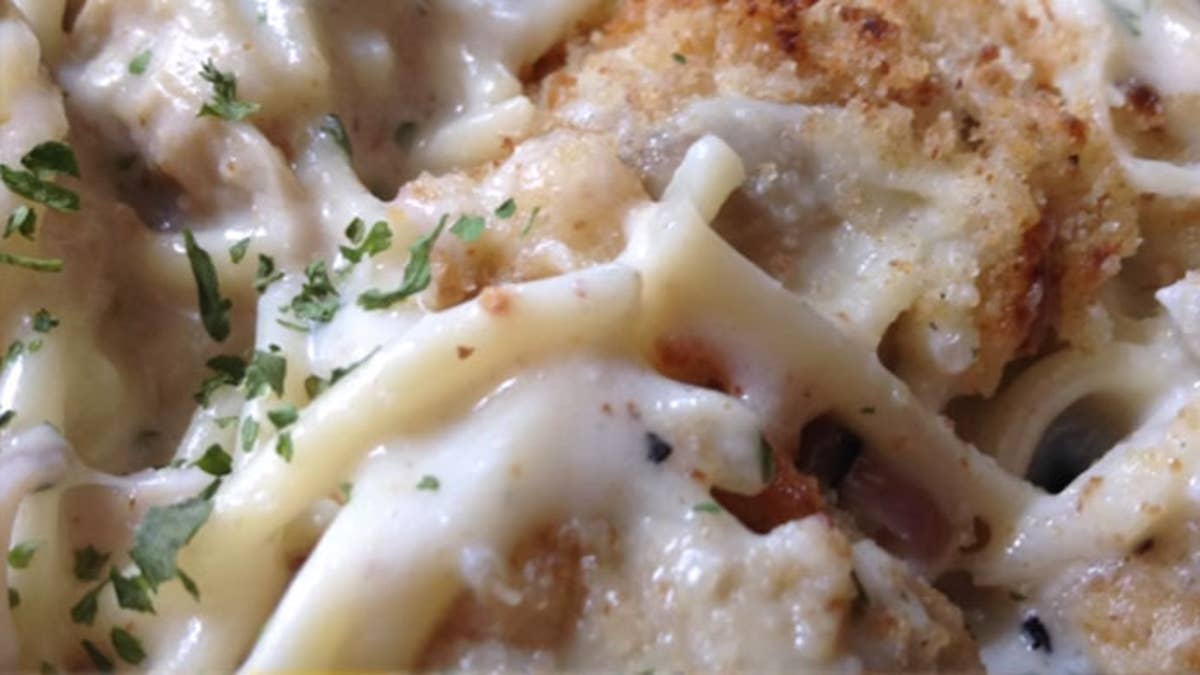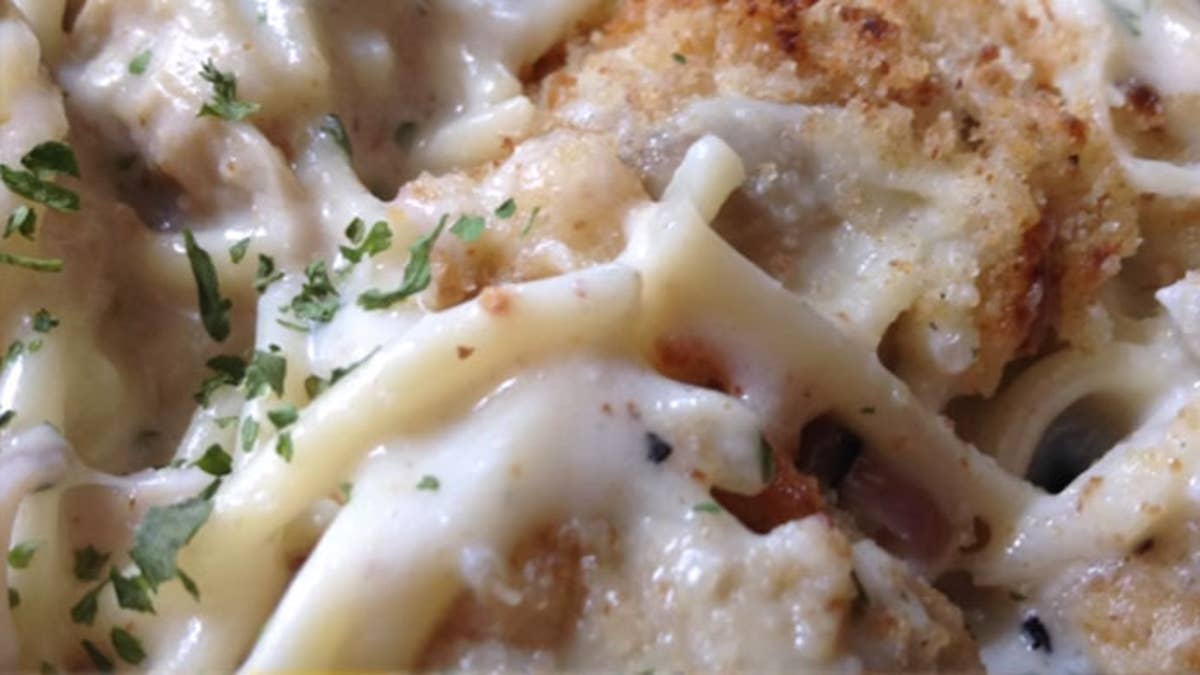 Ingredients
for 2 servings
3 cups spaghetti

(450 g)

, cooked
2 cups mushroom

(300 g)

, cooked
1 chicken breast, cooked, cut into cubes
1 teaspoon salt
½ tablespoon fresh parsley, chopped
1 teaspoon garlic powder
½ teaspoon pepper
oil
½ onion, chopped
3 teaspoons refined flour
5 tablespoons butter
2 cups milk

(480 mL)

5 tablespoons grated cheese
5 teaspoons breadcrumb
Preparation
Heat oil in a frying pan. Add onion and saute until translucent and fragrant. Add cooked chicken and cook until tender.
Add 2 tbsp butter, then add flour and stir thoroughly, then add milk. Continue stirring over low heat until the mixture thickens.
Add garlic, salt, pepper, and parsley. Then add mushrooms and continue to cook.
Add the spaghetti and mix well.
Transfer to a baking dish and top with grated cheese and a layer of breadcrumbs. Add remaining butter on top.
Bake for 2-5 minutes until the top is slightly browned and cheese is melted. Enjoy!
Hate losing that perfect recipe? Save and organize recipes easily on the Tasty app. Download now.