Choco-Lemon Tart
August 14, 2023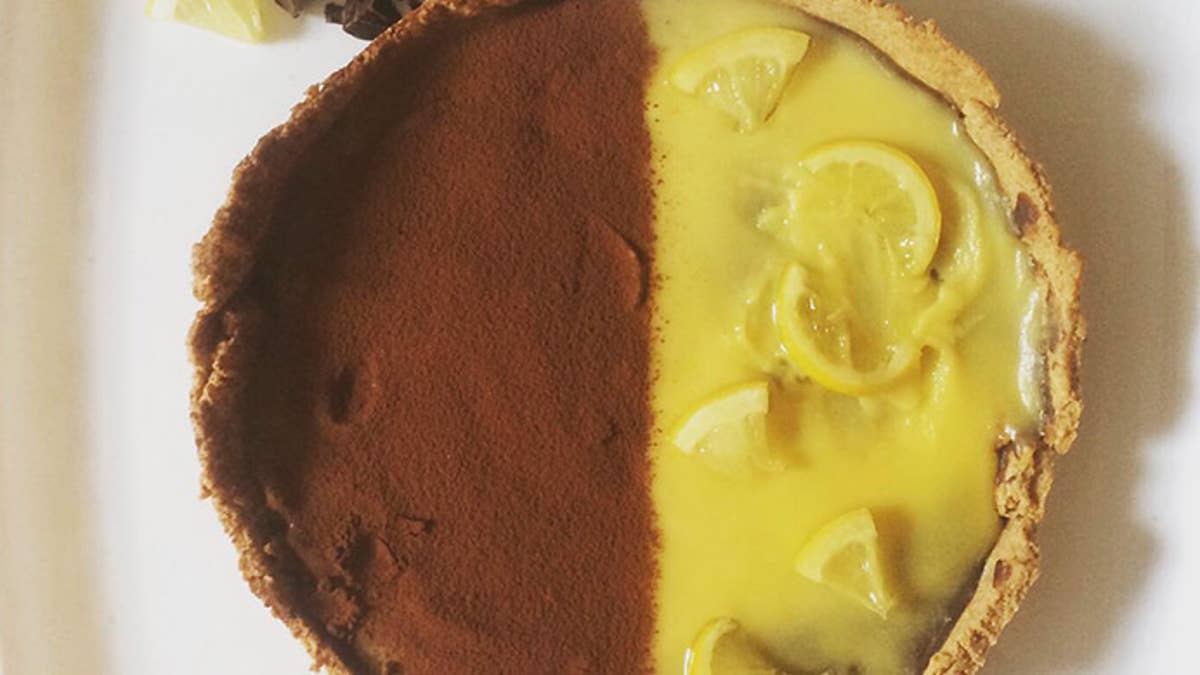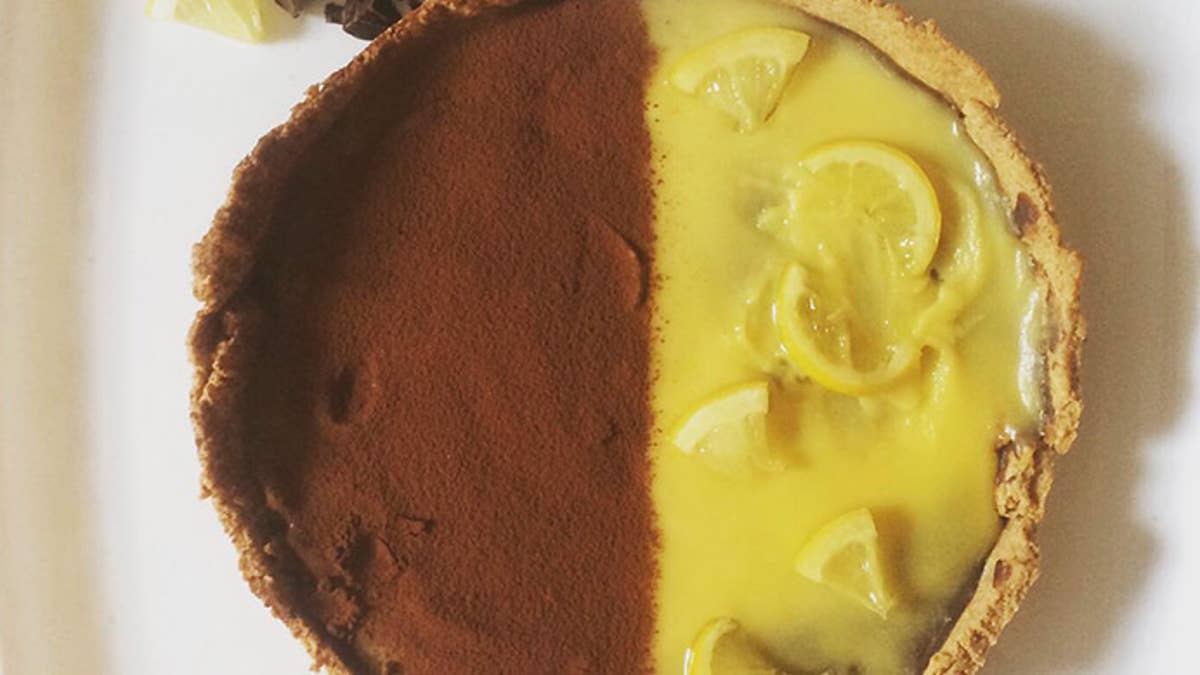 Ingredients
for 8 servings
For the base:
1 ¼ cups flour

(170 g)

¼ cup sugar

(40 g)

1 cup butter

(100 g)

1 egg yolk
4 tablespoons ice water
For the lemon curd:
3 lemons, zested and juiced
½ cup sugar

(100 g)

½ cup butter

(70 g)

3 eggs
For the chocolate ganache:
½ cup dark chocolate

(130 g)

¼ cup milk chocolate

(40 g)

5 tablespoons heavy cream
Preparation
To make the base: Mix the sugar and flour together.
Add the butter. mix until crumbly. Then, add the egg yolk and water. Mix until it forms a dough.
Wrap in plastic wrap and put in the fridge for 1 hour.
To make the lemon curd: in a double boiler, melt the butter, sugar and lemon zest and juice. Whisk the eggs and add in.
Whisk continuously for 10 minutes. (Do not use the electric mixer).
Make the ganache: Heat the cream in a saucepan. pour over the chocolate in a heat safe bowl. Let this sit for 5 minutes and mix until thick and glossy.
To assemble: Roll out the dough on a floured surface ½ cm thick. Place in your tart tin. Cut off any excess and fill in any gaps.
Cover the tart shell with foil and baking beans. Bake at 350°F for 20 minutes.
Once baked, remove the foil and beans and bake for an additional 15 minutes.
Remove the shell and pour in the ganache. Freeze for 30-45 minutes.
Now, add the lemon curd and spread evenly. Chill in the fridge for 2 hours or overnight.
Top with lemon slices and cocoa powder and serve.
Enjoy!
Your favorite recipes are just a click away. Download the Tasty app to save and organize your favorites.