Chocolate Rugelach
August 13, 2020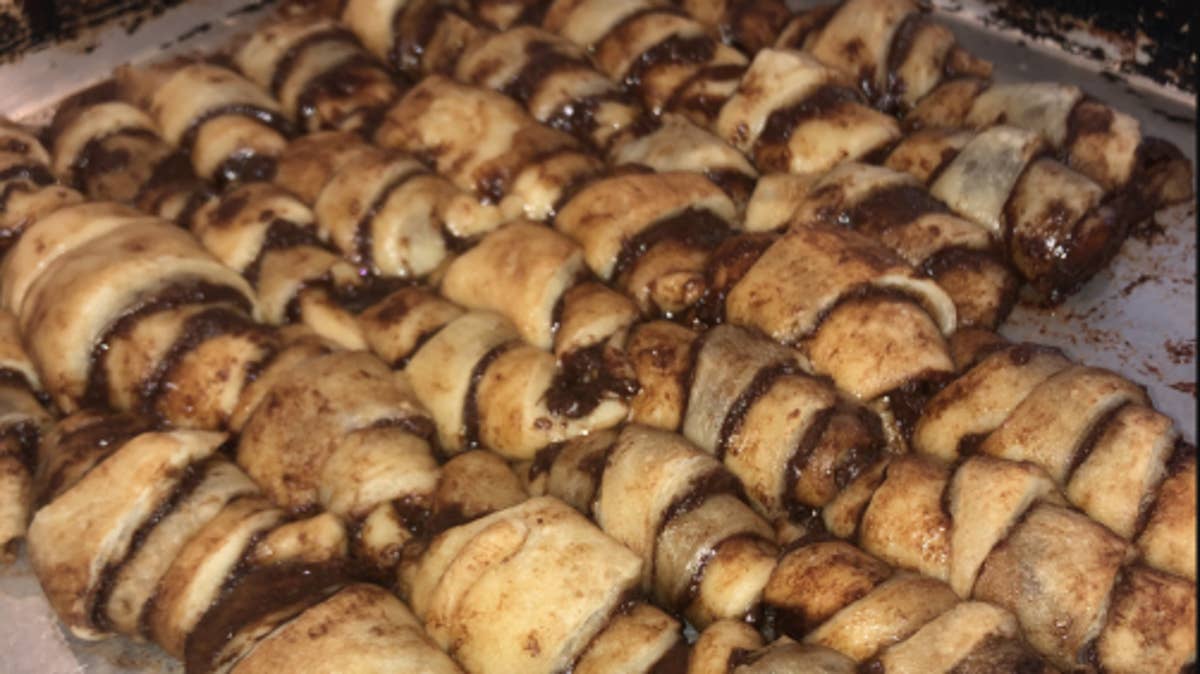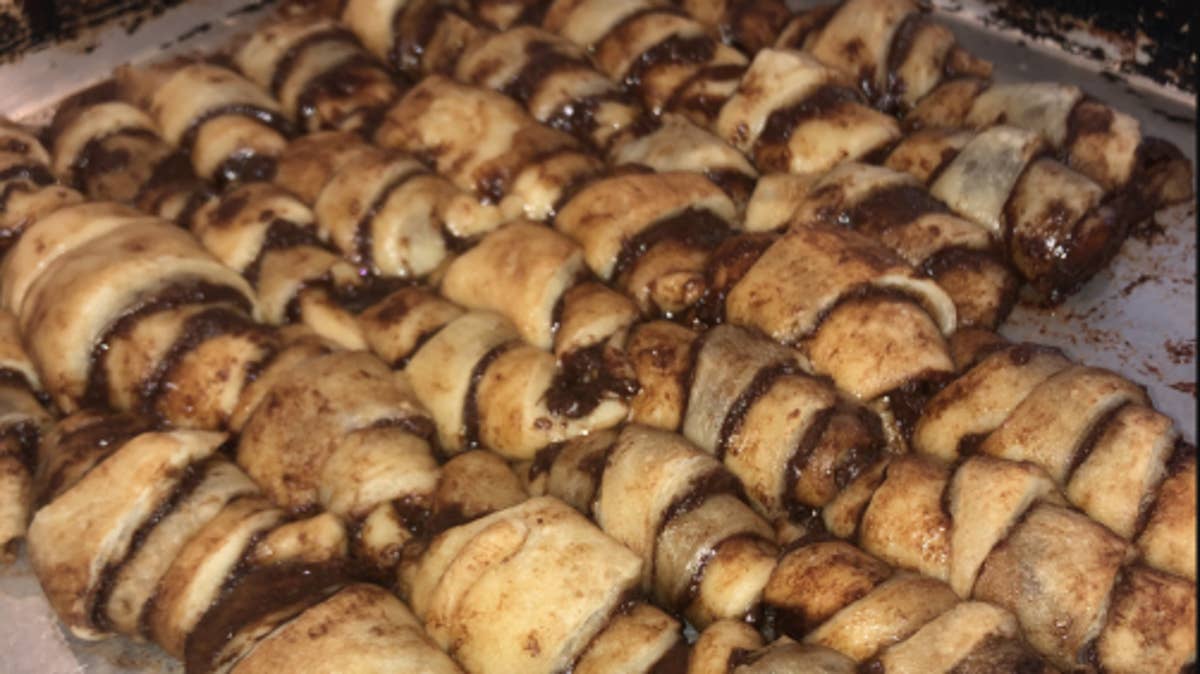 Ingredients
for 20 servings
Dough:
2 cups flour

(250 g)

½ cup sugar

(100 g)

2 ½ teaspoons baking powder
½ teaspoon salt
1 cup water

(240 mL)

1 stick butter
Filling:
12 oz chocolate

(340 g)

, chopped
¾ cup butter

(170 g)

½ cup sugar

(100 g)

¼ cup cocoa powder

(25 g)
Preparation
Preheat the oven to 350 °F.
Mix flour, sugar, salt, and baking powder in a large bowl. Create a well in the middle and pour in the water. Knead until a dough forms. Add flour until the dough doesn't stick to your hands.
Split the dough into 6 and roll into balls. Let rest for 30 minutes.
Roll out each ball into a disc, 8 inches in diameter. Spread butter on each disc and make a cut from the center out to the edge.
Roll the disc to make a cone and form the cone into a ball. Then, allow the balls to rest for another 30 minutes.
In the meantime, make the filling by mixing all filling ingredients together and microwaving until melted. The filling should be liquidy, but still able to hold its shape.
Take 2 balls of dough and put them together with a layer of butter in between them.
Roll the dough out into a large and thin rectangle (6 x 12 inches -15 x 30 cm ). It should be so thin that you can almost see through it.
Spread ⅓ of the chocolate mixture onto the dough so that the whole surface is covered.
Cut the dough in half lengthwise. Then, cut into isosceles triangles. Roll up triangles like croissants. Repeat with the rest of the dough.
Place the prepared pieces of dough on a baking sheet so that they all touch. Brush 2 tbsp melted butter on top.
Bake for 7-8 minutes. Remove from the oven when slightly undercooked - they will firm up when resting. Cool slightly, then serve.
Enjoy!
Love this recipe? Download the Tasty app to save it and discover others like it.