Chocolate Strawberry Frozen Banana
Satisfy your sweet tooth with this Chocolate Strawberry Frozen Banana recipe that's both fruity and chocolatey! It's a delightful treat that's perfect for a warm summer day or a cozy night in.
May 05, 2023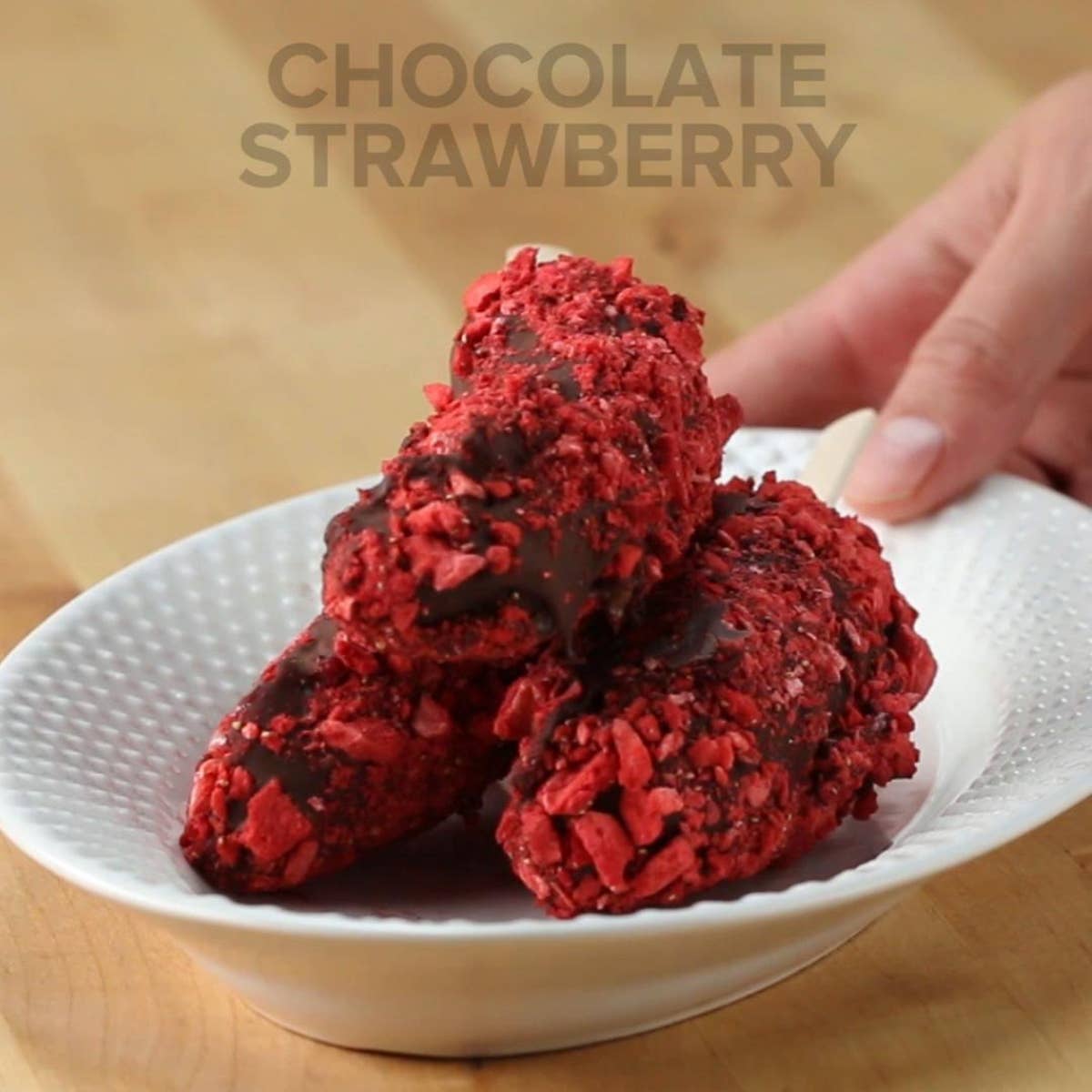 Ingredients
for 2 servings
Chocolate Coating
3 cups dark chocolate

(510 g)

3 tablespoons coconut oil
Toppings
1 package freeze-dried strawberry, to taste
Preparation
Cut the bananas in half horizontally.
Insert popsicle sticks in the middle of the banana halves. Transfer bananas to a parchment paper-lined baking sheet, and freeze until solid.
In a tall glass or mixing cup, add chocolate and coconut oil. Microwave in 30-second intervals for 1 minute and a half, and mix until smooth.
Place strawberries onto a plate. Dip the bananas into the chocolate coating, then roll or sprinkle on toppings.
Place bananas in freezer until the coating has hardened.
Enjoy!