Cottage Cheese Pancakes
Whip up a batch of these scrumptious Cottage Cheese Pancakes for a protein-packed twist on a classic breakfast favorite. Light, fluffy, and oh-so-delicious, these pancakes will have you flipping for more!
August 14, 2023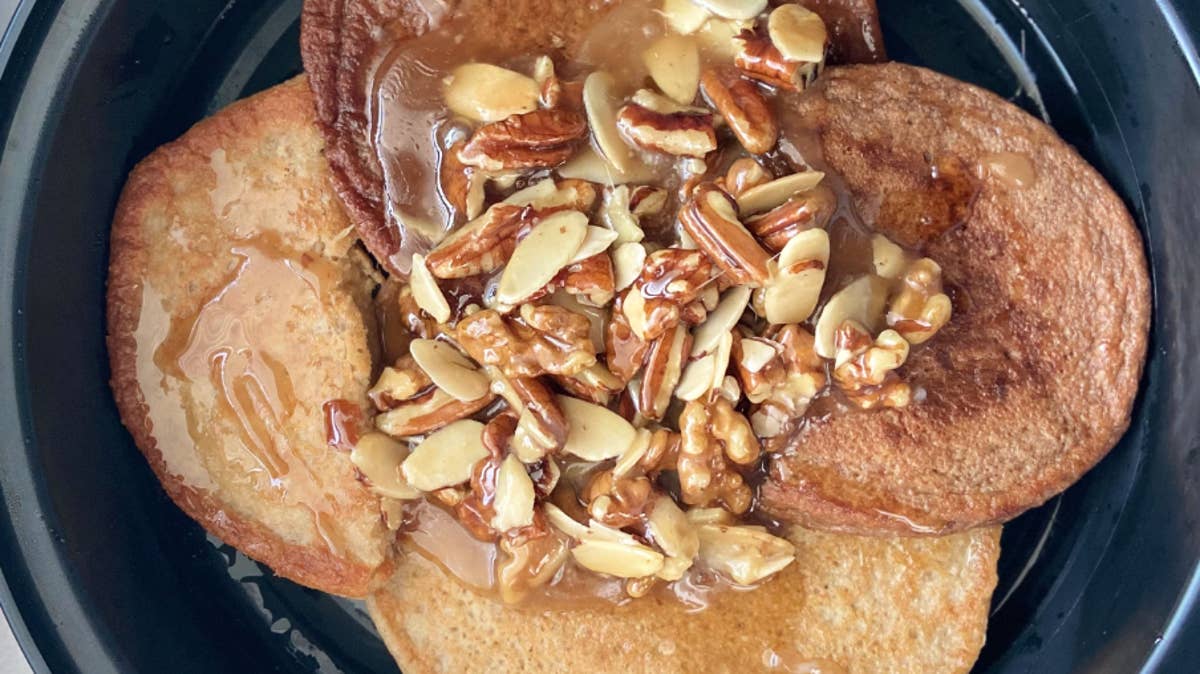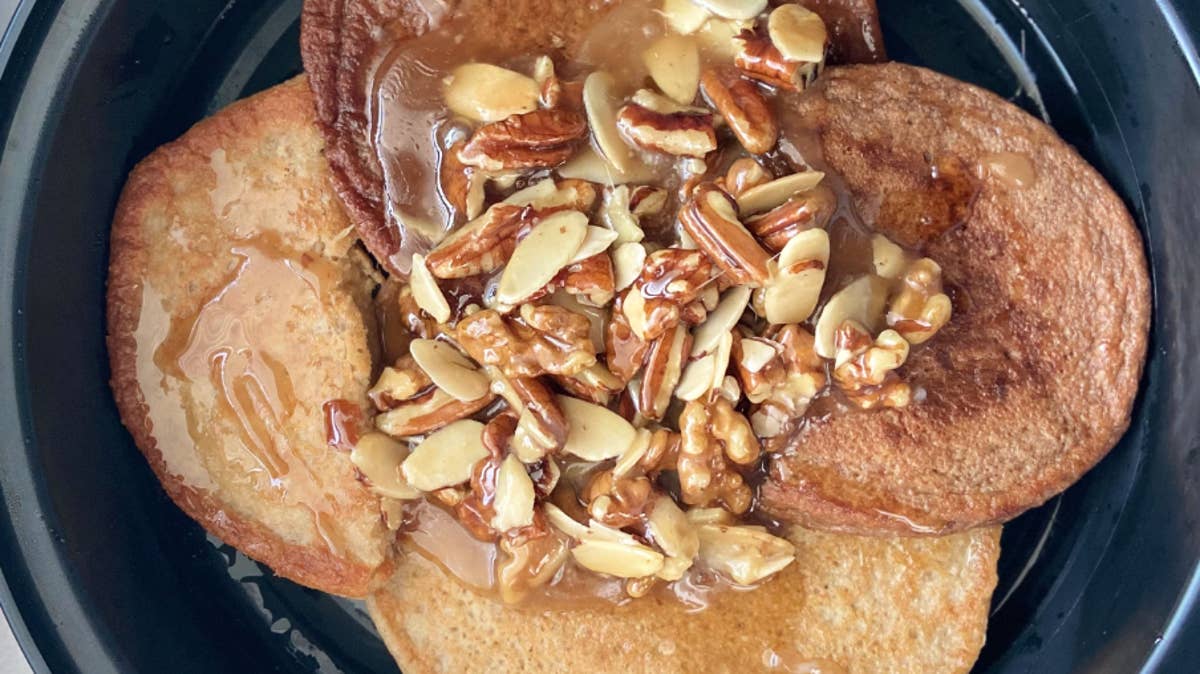 Ingredients
for 2 servings
1 cup cottage cheese

(225 g)

1 egg
1 teaspoon vanilla extract
1 cup oats

(100 g)

½ teaspoon cinnamon
½ teaspoon nutmeg
1 teaspoon baking powder
1 pinch salt
1 tablespoon cocoa powder, optional
For frying:
1 teaspoon butter, or 1 teaspoon of coconut oil
For syrup:
1 teaspoon butter
1 handful nut
½ cup maple syrup

(165 g)
Preparation
Put all of the pancake ingredients in a blender and blend until smooth.
Place the frying pan over medium-high heat and add 1 tsp of coconut oil or butter. Then, pour the desired amount of pancake batter on the frying pan.
Let pancakes cook thoroughly before flipping; (pancakes should brown on both sides).
For the syrup:
Melt butter
Add nuts of choice (pecans, walnuts, cashews, sliced almonds) to a skillet with 1 tsp of butter and toast for 2 minutes, caramelizing nuts. Add syrup and simmer until cohesive.
Serve on top of pancakes.
Your favorite recipes are just a click away. Download the Tasty app to save and organize your favorites.