Crispy Golden Rice Tortillas With Shrimps
September 26, 2020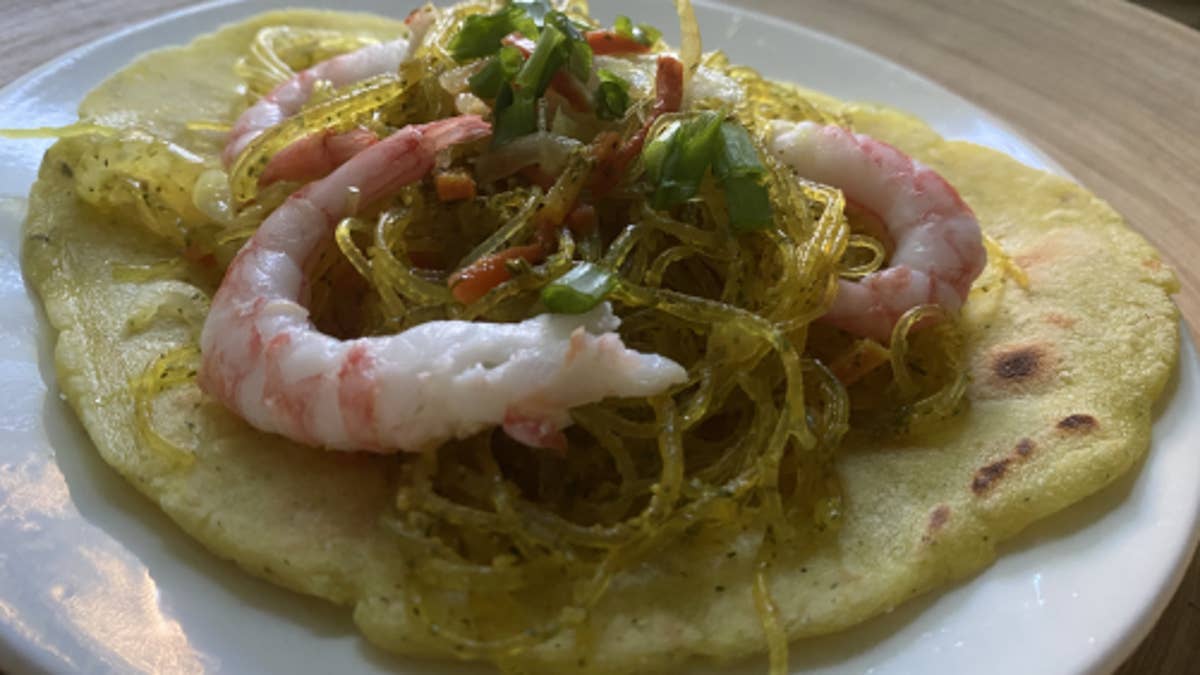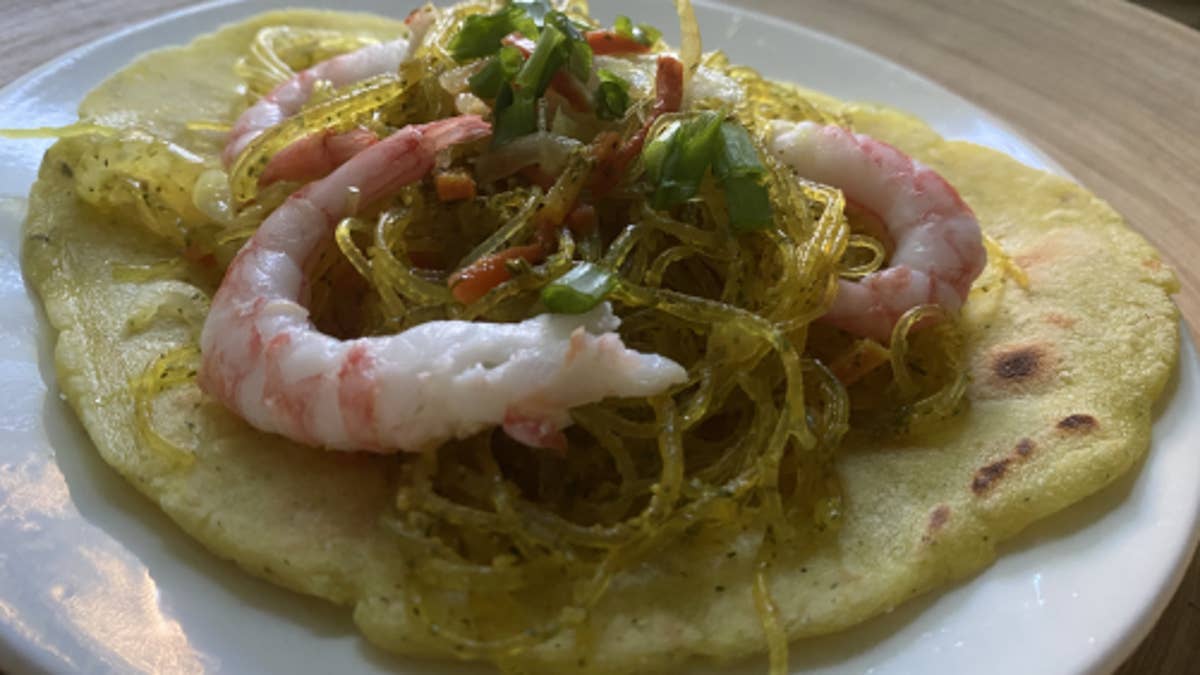 Ingredients
for 4 servings
For tortillas:
1 cup warm water

(240 mL)

1.5 cups rice flour

(185 g)

1 teaspoon turmeric
3 teaspoons garlic powder
1 tablespoon sunflower oil, refined
salt, to taste
For topping:
25 large shrimps, cooked and frozen
2 glass noodles, funsi (2 portions)
½ teaspoon turmeric
1 teaspoon garlic powder
1 teaspoon dried thyme
1 onion
2 tablespoons dried carrots, chopped
shallot, (1 tbsp for decoration)
Nutrition Info
Calories

520

Fat

5g

Carbs

90g

Fiber

3g

Sugar

3g

Protein

23g
Estimated values based on one serving size.
Preparation
Mix rice flour with powdered garlic, salt and turmeric in a bowl. Make a hole in the middle and gradually pour warm water, mixing it with the flour. Add some more flour until you can continue mixing with your hands. Form a ball of dough and set aside covered with a paper towel for 30 minutes.
Wash shrimps in lukewarm water, remove heads and shells.
Cut the onion in thin rings. Heat an oiled pan and cook the onion rings on low heat until soft and slightly golden. Add shrimps and continue cooking constantly stirring until the shrimps are hot.
Boil water in a separate pan, add spices (powdered garlic, turmeric, salt to taste, thyme) and dried carrots. Put in the boiling water the glass noodles, turn off the heat, stir then let sit for around 5 minutes until the noodles are cooked. Transfer the noodles to the pan with onions and shrimps and mix.
Divide the rice dough into four parts. Heat up a clean pan (not oiled). Make thin tortillas and cook by placing them on the hot pan until they become crispy. Turn over and cook on the other side.
Quickly heat up the topping mix stirring constantly for 5 minutes over medium heat. Transfer the topping onto tortillas. Decorate with shallots and serve.
Enjoy!