Fajita Burger
This burger is inspired by classic fajita flavors, with juicy beef, sautéed peppers and onions, and a dollop of sour cream for a touch of tanginess. Top it off with a sprinkle of fresh cilantro for an extra burst of flavor.
May 05, 2023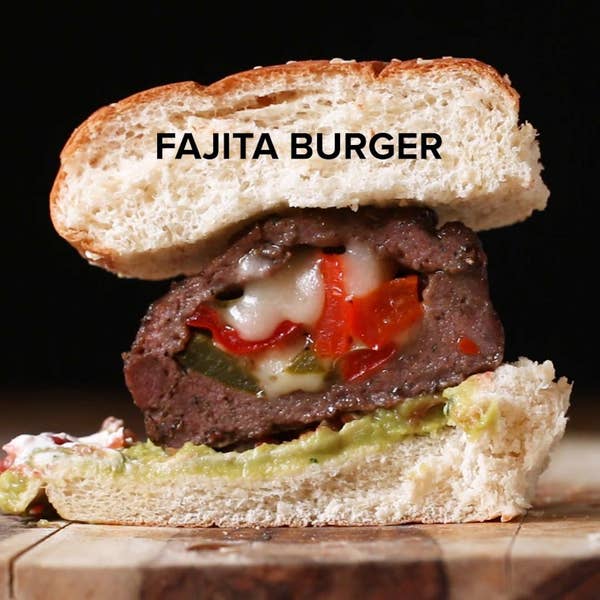 Ingredients
for 1 serving
¾ lb ground beef

(340 g)

½ tablespoon dried parsley
½ tablespoon cumin
½ tablespoon dried oregano
½ tablespoon dried basil
½ tablespoon garlic powder
½ tablespoon dried thyme
1 tablespoon red pepper, diced, cooked
1 slice pepper jack cheese, quartered
1 tablespoon green pepper, diced, cooked
1 butter-toasted sesame bun
1 tablespoon guacamole
1 tablespoon salsa
1 tablespoon sour cream
Preparation
In a large bowl, combine the ground beef, garlic powder, parsley, salt, pepper, and paprika.
In a ramekin, spread two-thirds of the beef patty evenly along the bottom and sides.
Place the red pepper, pepper jack, and green pepper into the well.
Preheat the oven to 425°F (220°C).
Place the rest of the beef patty on top and pat to flatten.
Place the ramekin on a baking sheet along with the sesame bun, face down.
Bake for 25 minutes.
Assemble the burger with the sesame bun, guacamole, salsa, and sour cream.
Enjoy!