Fruit Pops
Cool down on a hot day with these refreshing fruit pops. Made with fresh fruit and a touch of honey, they're a fun and healthy snack the whole family will enjoy.
May 15, 2023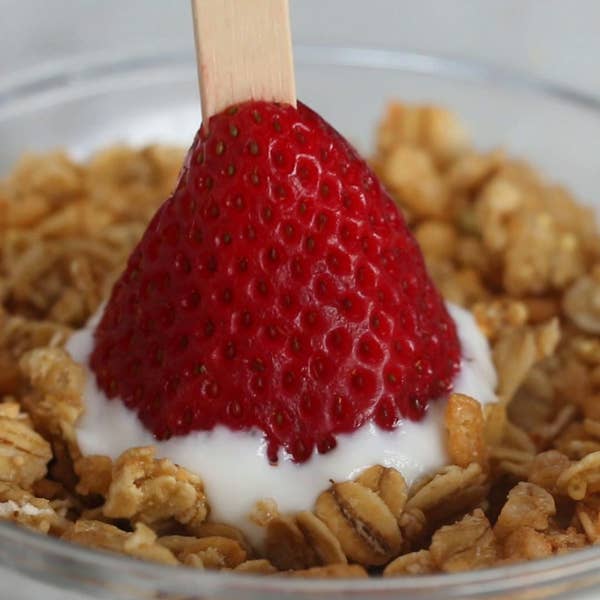 Ingredients
for 12 servings
strawberry, whole
banana, large slices
apple, half wedges
pineapple, large pieces
vanilla yogurt, for dipping
granola, for garnish
Preparation
Take the fruit and stick the popsicle stick into the fruit.
Dip fruit into yogurt and then dip it into the granola.
Enjoy!