Garlic & Honey Glazed Sesame Chicken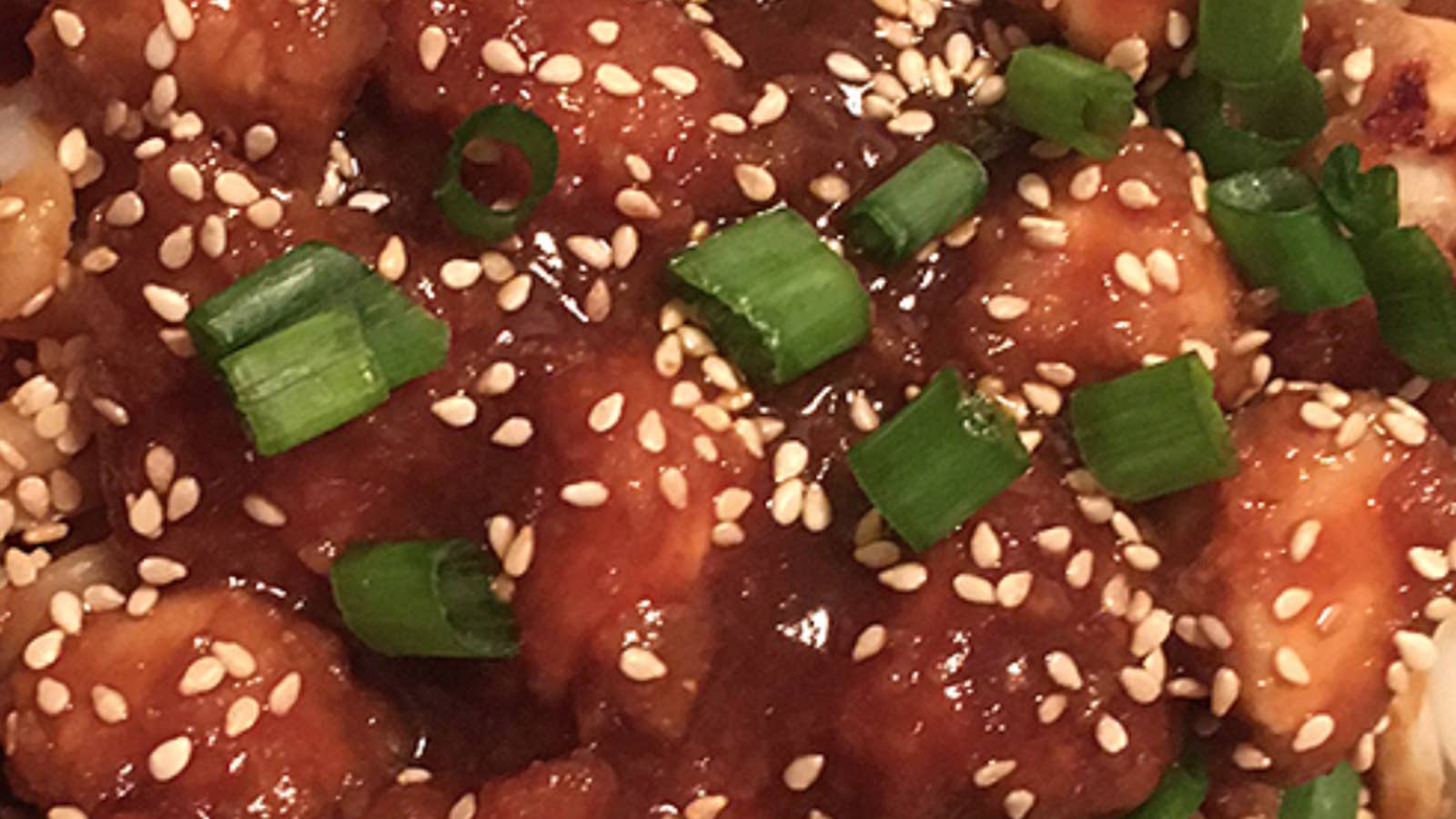 Ingredients
for 8 servings
For chicken:
4 chicken breasts, cubed
2 tablespoons coconut amino
2 tablespoons rice vinegar
1 tablespoon sesame seed oil
2 tablespoons Sweetleaf Stevia
3 tablespoons cornstarch
6 tablespoons almond flour
1 teaspoon salt
½ teaspoon ground black pepper
vegetable oil, for cooking
For sauce:
2 tablespoons honey, or agave
2 tablespoons hoisin sauce
2 tablespoons sweet chilli sauce
4 tablespoons organic ketchup
4 tablespoons coconut amino
½ cup water

(120 mL)

sesame seed, toasted, for garnish
green onion, diced, for garnish
vegetable oil, for frying
Nutrition Info
Estimated values based on one serving size.
Preparation
Cut chicken breasts into bite-sized pieces. Put chicken, coconut aminos, rice vinegar, sesame oil and Stevia in a plastic bag and marinate in the fridge for 1 to 2 hours; drain.
Add vegetables to a shallow pan or skillet over medium heat.
Mix cornstarch, flour, salt and pepper in a large, sealed plastic bag.
In small batches, add chicken to flour mixture, shake gently to coat and toss into pan until golden brown. Drain on a paper towel.
Mix honey, hoisin sauce, chili sauce, ketchup, coconut aminos and water. Add to pan and bring to a boil then simmer until sauce begins to thicken.
Mix sauce and chicken together. Sprinkle it with sesame seeds and green onion and serve.