German Pancake (aka Dutch Baby)
As impressive as it looks, it's as simple to make! This Dutch baby puffs up in the oven into a light, fluffy pancake. Fill with your favorite fruit and dust with powedered sugar for a hint of sweetness.
May 04, 2023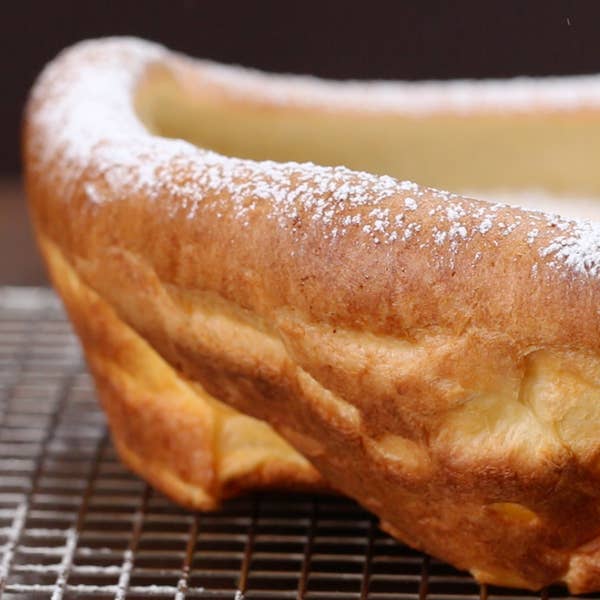 Ingredients
for 6 servings
3 large eggs
1 ½ tablespoons granulated sugar
1 pinch salt
¾ cup milk

(180 mL)

, warm
2 teaspoons vanilla extract
¾ cup all-purpose flour

(95 g)

1 tablespoon butter, melted
2 tablespoons butter
powdered sugar, for serving
sliced strawberry, for serving
Preparation
Preheat the oven to 400°F (205°C).
Combine the eggs, granulated sugar, salt, milk, vanilla, flour and melted butter in a blender or food processor and blend until smooth.
Preheat an oven-safe skillet over medium-high heat for 3-4 minutes. Melt the butter in the skillet. Pour the batter into the heated skillet and then immediately, and carefully, move the skillet to the oven and bake for 25-30 minutes. The pancake is done when it is a rich amber color and the sides have risen considerably. Carefully remove the pancake from the skillet and let cool slightly on a wire rack.
Serve warm with powdered sugar and sliced strawberries.
Enjoy!
Busy? Plan your meals for the week using our exclusive meal planner tool in the Tasty app. Download now and get organized.