Grandma Decanini's Zuppa Pavese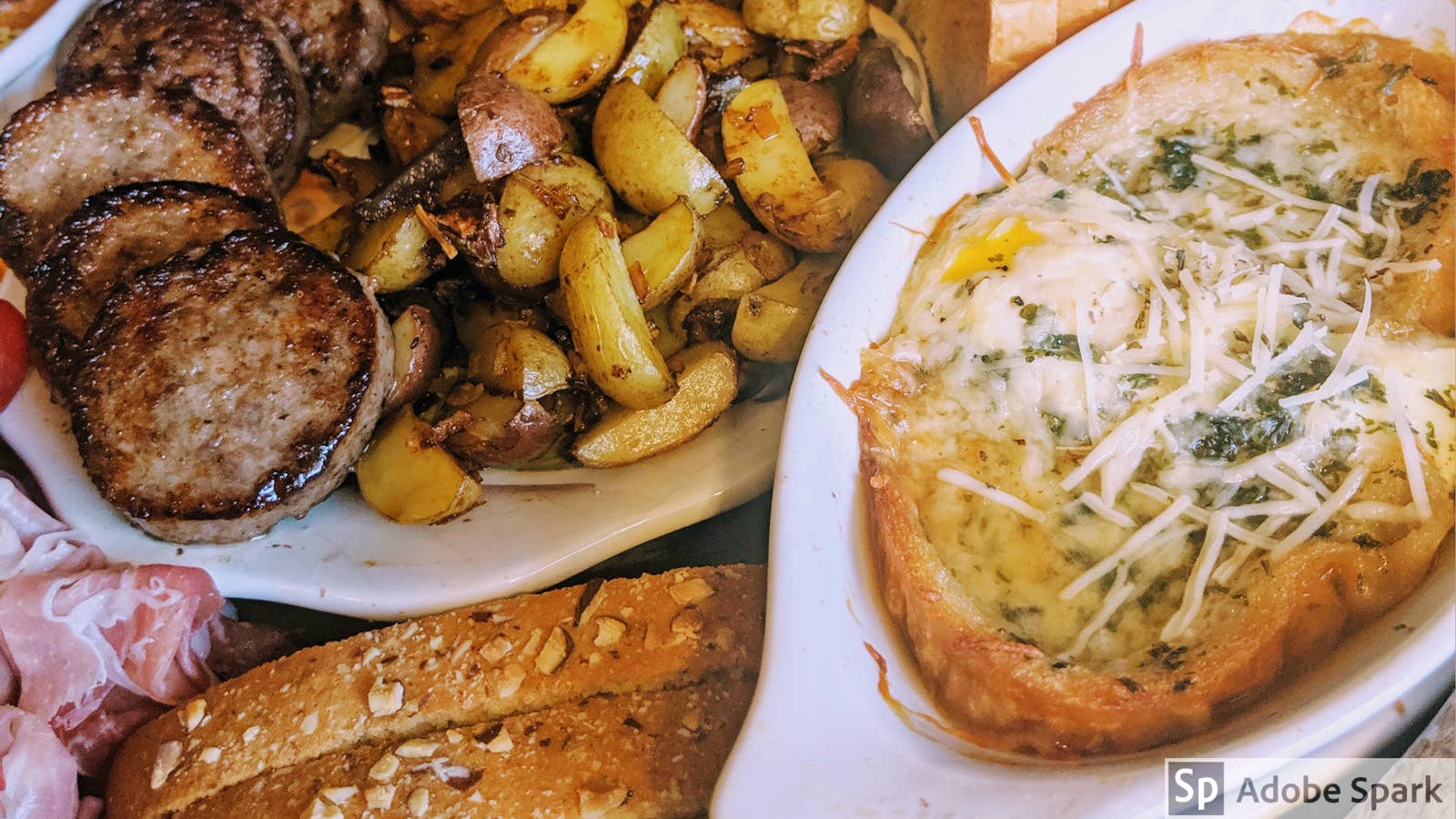 Ingredients
for 2 servings
1 qt chicken broth
2 tablespoons dried parsley
2 teaspoons butter
2 thick slices good Italian bread
2 eggs
grated parmesan cheese, plus more to taste
salt, to taste
pepper, to taste
Preparation
In a small pot put 1 quart chicken broth and 2 tbsp dried parsley. Bring to a low boil, then turn down to a simmer.
In a frying pan add a knob of butter and grill both sides of bread until nice and crunchy. Slice in half and arrange in oven-safe bowl.
Crack 1 or 2 eggs over the bread so as not to break yolks. Add salt and pepper and a dash of parsley.
Slowly ladle or pour simmering broth over eggs and bread, do not break yolk!
Add Parmesan cheese and bake at 350°F (180°C) for 20-25 minutes for soft-boiled eggs, longer if you want the yolk harder. Add more broth and cheese fresh out of the oven.