Green Salad With Tahina Sauce
August 16, 2022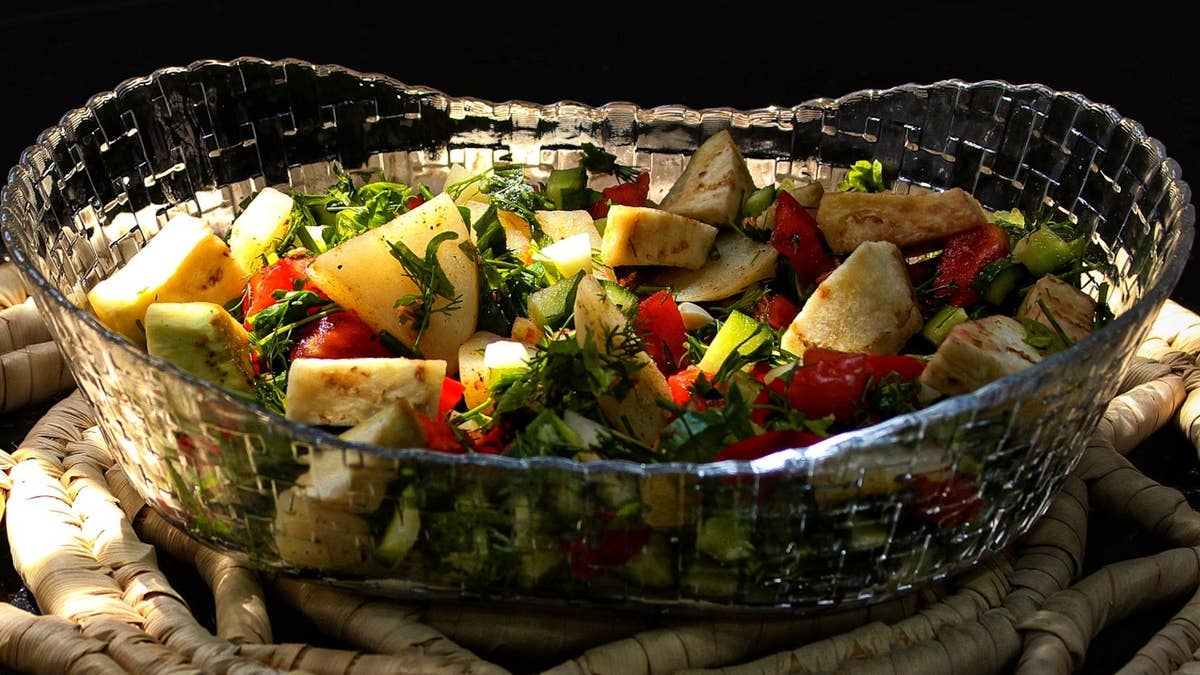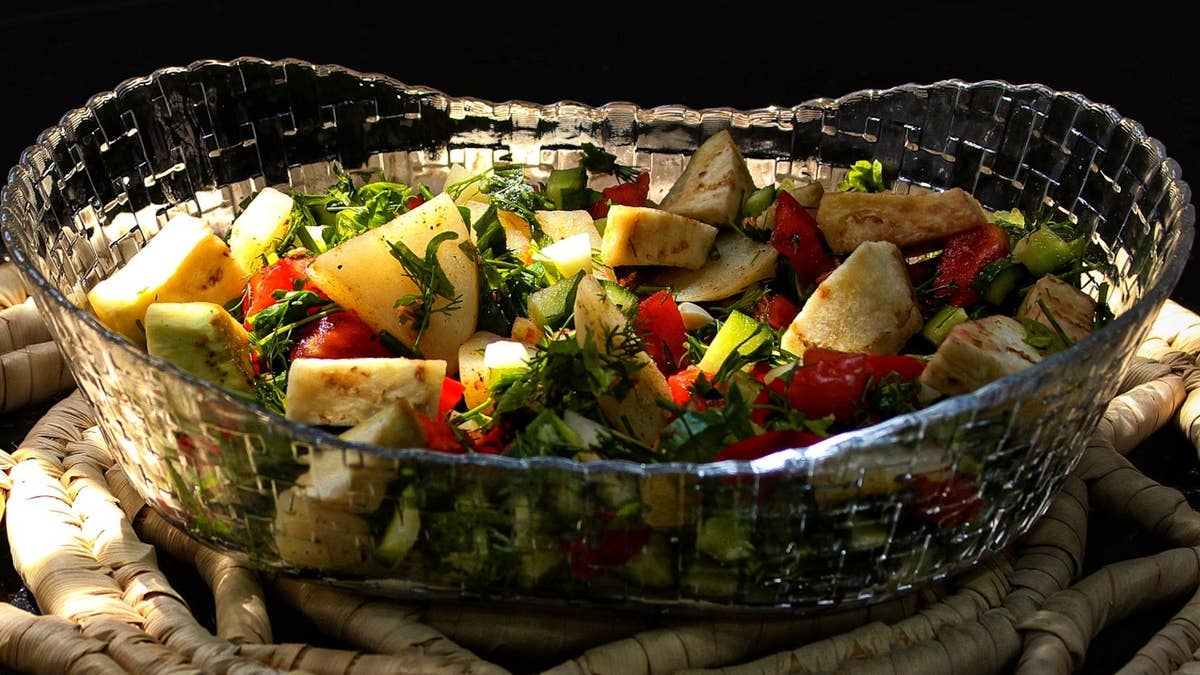 Ingredients
for 3 servings
3 cucumbers, chopped
2 tomatoes, chopped
½ bundle fresh parsley, chopped
½ package dill, chopped
2 cloves garlic, minced
1 eggplant, peeled and cubed
1 potato, boiled, peeled, and cubed
salt, pinch
black pepper, pinch
cumin, pinch
Tahina sauce:
2 tablespoons tahina
2 cloves garlic
¼ teaspoon salt
1 pinch black pepper
1 pinch cumin
1 pinch dried coriander
1 teaspoon fresh parsley
2 teaspoons oil
water
Preparation
Mix vegetables together along with herbs and spices. In a separate bowl, combine tahina sauce ingredients together.
Dress salad and serve.