Healthy Breakfast Sandwich
June 10, 2019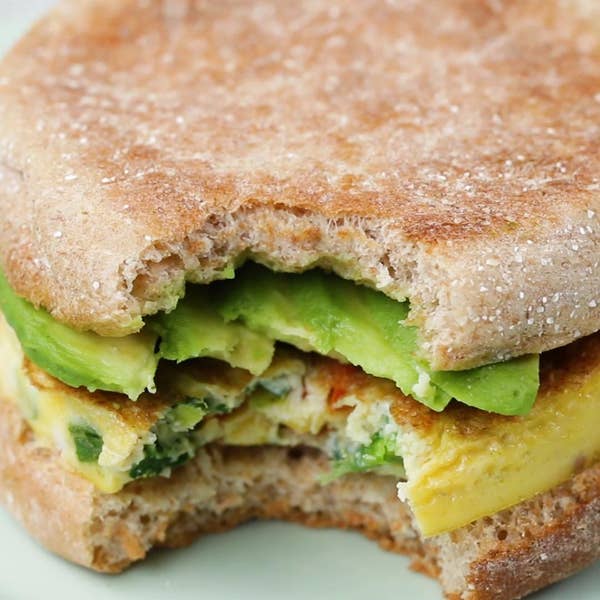 Ingredients
for 1 serving
1 egg
¼ cup fresh spinach

(10 g)

2 tablespoons red bell pepper, chopped
black pepper, to taste
salt, to taste
1 whole wheat english muffin
avocado, sliced
Preparation
In a medium bowl, whisk together the egg, spinach, red bell pepper, black pepper, and salt.
Heat a nonstick pan over medium heat. Place a greased mason jar lid right-side up in the pan. Slowly pour the egg mixture into the lid. Cover the pan and cook for 3 minutes, until the egg has set on the bottom.
Remove the cover and use a fork pull the lid off of the egg. Flip the egg and cook for another 3 minutes, until cooked through.
Place the egg patty on the English muffin and top with the sliced avocado.
Enjoy!