Healthy Oven Baked Chicken Breasts
August 14, 2023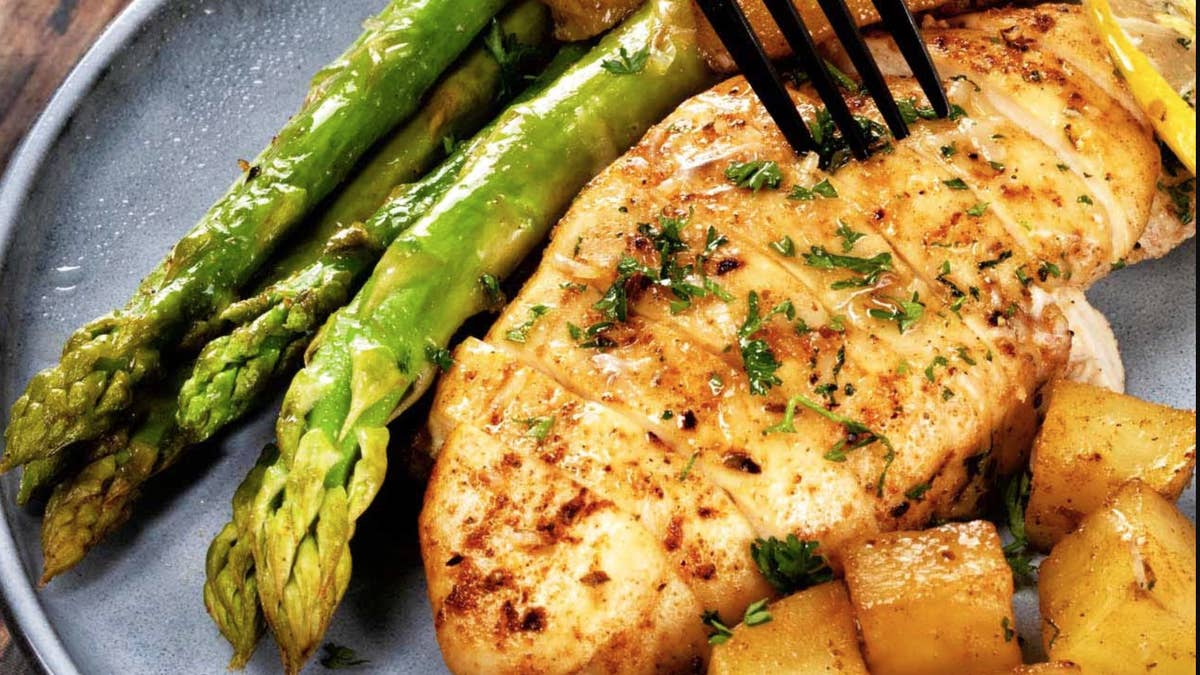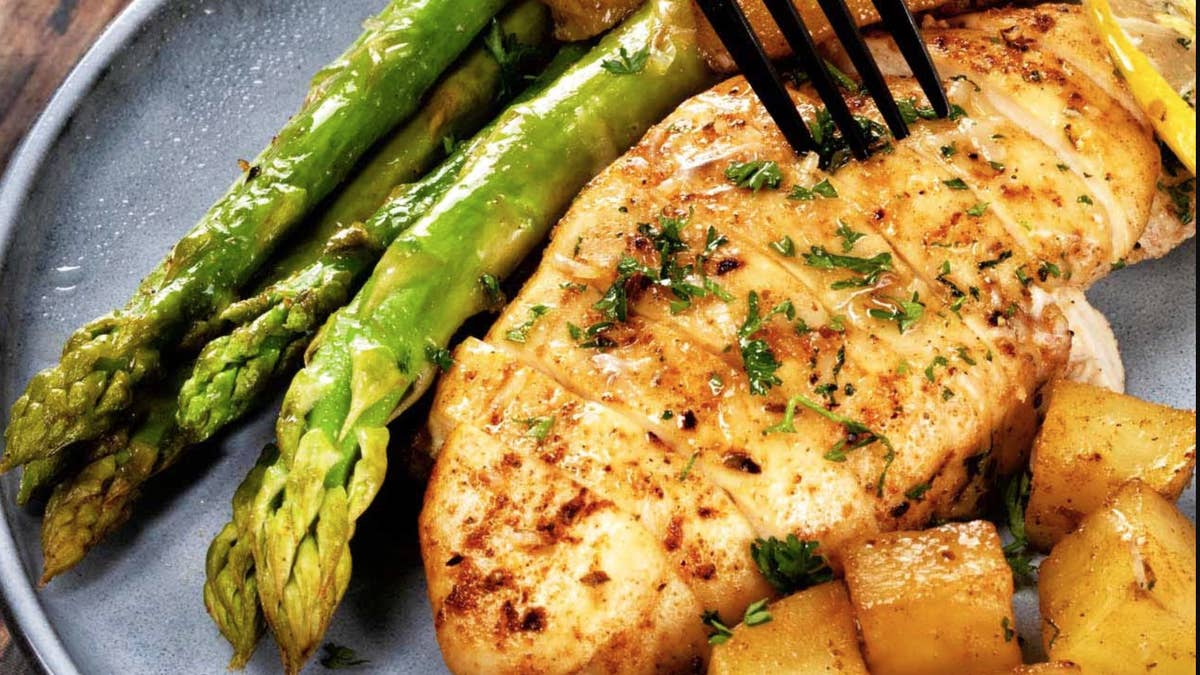 Ingredients
for 4 servings
2 teaspoons paprika
1 teaspoon garlic powder
1 teaspoon ground black pepper
½ teaspoon salt
1 teaspoon dried oregano
4 skinless boneless chicken breasts, medium sized
2 tablespoons olive oil
2 russet potatoes, medium sized, peeled and cut into 1/2-inch (1.24 cm) chunks
2 ½ tablespoons unsalted butter, melted, divided
4 slices lemon
16 oz fresh asparagus

(480 g)

1.5 oz grated parmesan cheese

(45 g)

2 tablespoons fresh parsley, chopped, optional
Preparation
In a bowl, combine paprika, garlic powder, ground black pepper, salt, and dried oregano. Mix to make a spice blend, divide it into 3 equal parts and put in 3 small bowls. Set aside.
Put a piece of chicken breast on a cutting board and cut three-quarters of the way into the chicken breast to create a pocket on the side. Repeat with the remaining pieces and put them on a lined baking pan. Arrange potatoes around the chicken.
Season the chicken with one-third of the spice blend and olive oil. Rub the chicken to distribute the seasoning evenly. Then, season the potatoes with another part of the spice blend and 1 ½ tablespoons of melted unsalted butter. Toss to coat evenly. Let them sit and marinate for 10 minutes.
Meanwhile, put asparagus in a large plate. Drizzle the remaining 1 tablespoon of melted unsalted butter and sprinkle the rest of the spice blend on the asparagus. Mix to coat the seasoning evenly.
Preheat the oven to 375°F. Put the baking pan in the oven and bake for 20 minutes. Once the timer rings, take the pan out of the oven. Move the potatoes to one side of the pan and arrange the asparagus on the other side. Put lemon slices on the chicken. Put the pan back in the oven and bake for 10 minutes.
After 10 minutes, take the pan out. Move the lemon slices to the asparagus. Sprinkle grated parmesan cheese over the chicken and potatoes. Return the baking pan to the oven and bake for another 5 minutes.
Once the time is up, remove the chicken from the oven. Garnish with freshly chopped parsley. Transfer to a plate and serve.
Hate losing that perfect recipe? Save and organize recipes easily on the Tasty app. Download now.