Ice Cream Cake 2.0 Mint Cookies & Cream Ice Cream Cake
Summer isn't over yet, so there is still time to enjoy ice cream cake filled with your favorite flavors. This layered cake has mint ice cream and the iconic crunch of cookies and cream sprinkled inside and out.
July 20, 2022
Total Time
5 hr 20 min
5 hr 20 min
Prep Time
20 minutes
20 min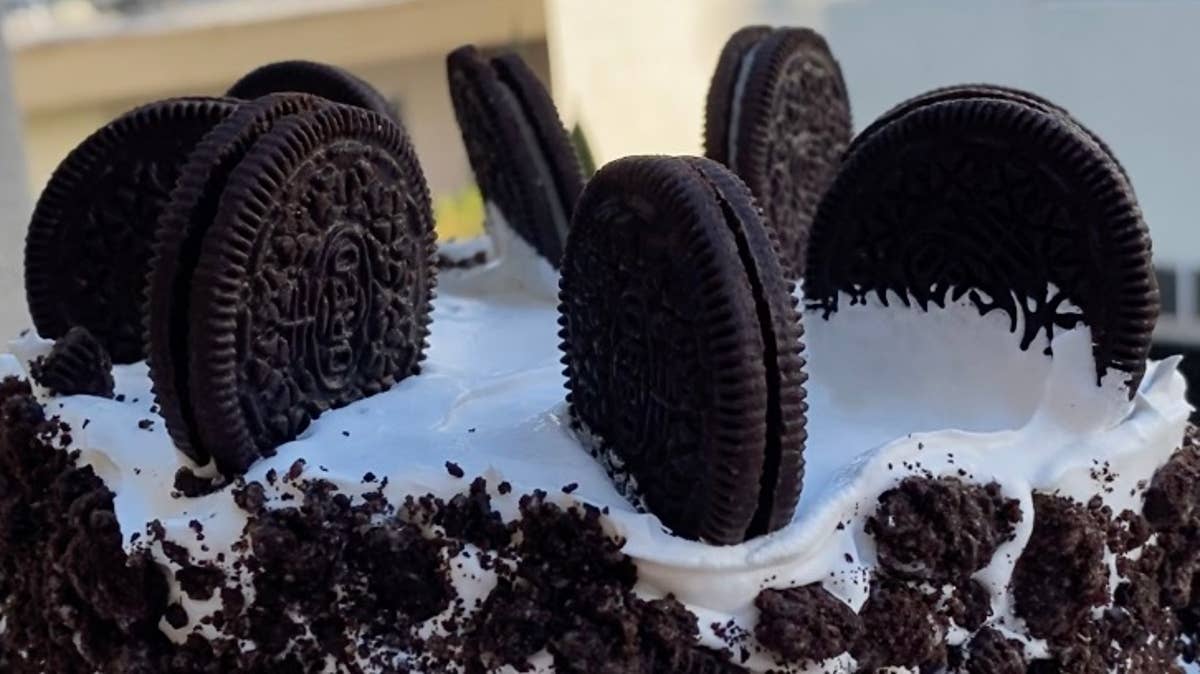 Total Time
5 hr 20 min
5 hr 20 min
Prep Time
20 minutes
20 min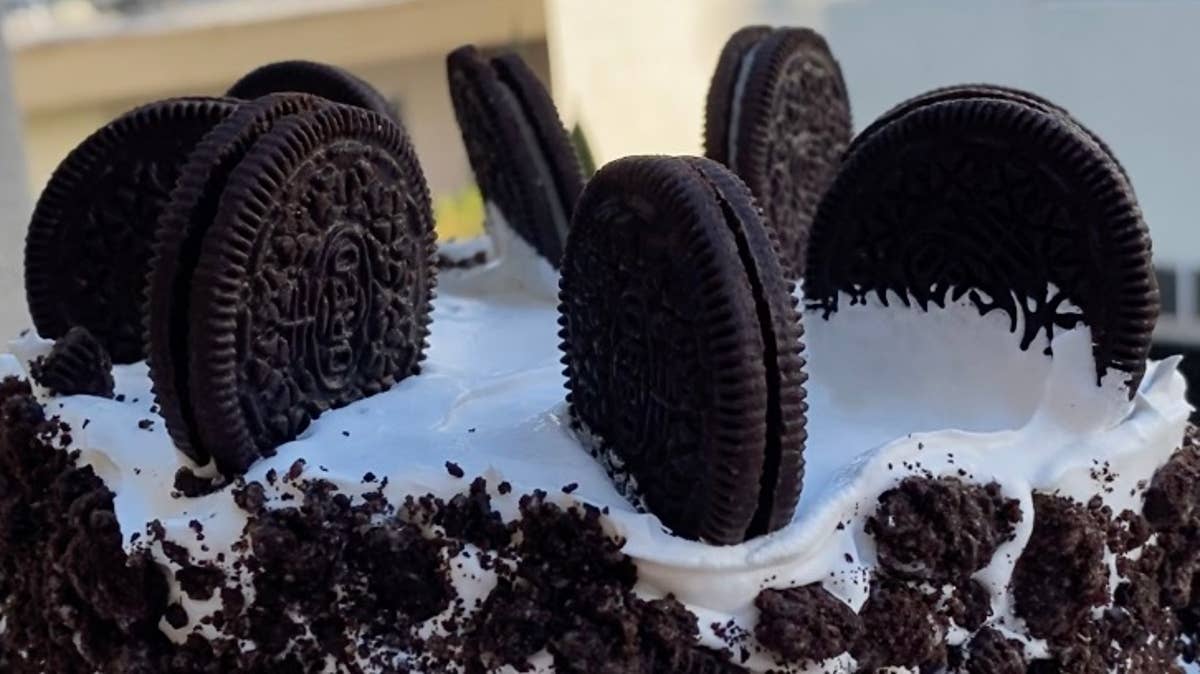 Ingredients
for 8 Servings
1/2 16-ounce frozen pound cake, thawed
3–4 cups mint cookies and cream ice cream, softened slightly
1 14.3-ounce package of chocolate sandwich cookies, divided
2 cups frozen whipped topping, thawed
Preparation
Line a 7-inch cake pan with plastic wrap.
Trim the ends off of the pound cake, then slice crosswise into 8 1-inch-thick slices.
Arrange the pound cake slices tightly in the bottom of the prepared pan. Scoop the ice cream on top and spread in an even layer.
Add 30 of the chocolate sandwich cookies to a plastic bag. Seal the bag and crush with a rolling pin until the cookies are broken down to coarse crumbs.
Sprinkle about 1 cup of the crushed cookies over the ice cream layer, then spread ¾ cup of the whipped topping over the cookies.
Freeze the cake for about 3 hours, until solid.
Remove the pan from the freezer and use the plastic wrap to lift the cake from the pan. Spread the remaining whipped topping over the top and sides of the cake to cover completely. Use your hands to press the remaining crushed cookies around the sides of the cake, then decorate the top of the cake with the remaining whole cookies. Freeze for a few more hours if needed if the cake begins to soften.
When ready to serve, cut into 6–8 pieces and serve immediately.
Enjoy!
Cook smarter, not harder. Use our AI chef Botatouille on the Tasty app. Download now.