Irish Cottage Pie With Ground Beef
June 08, 2020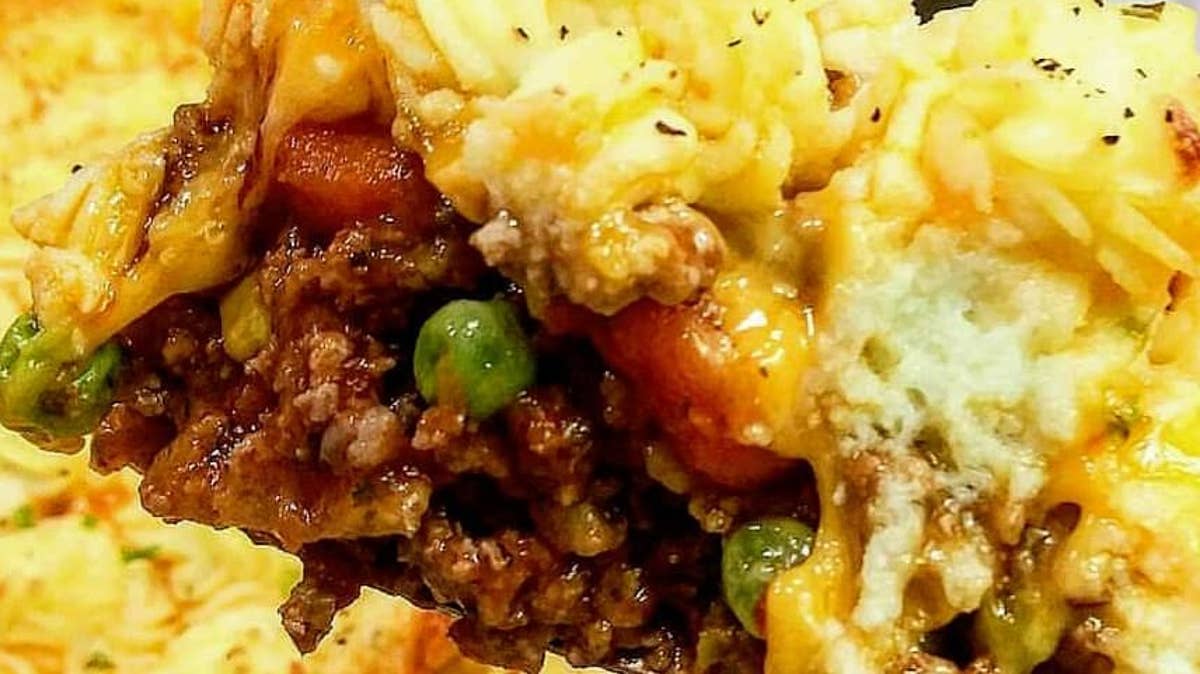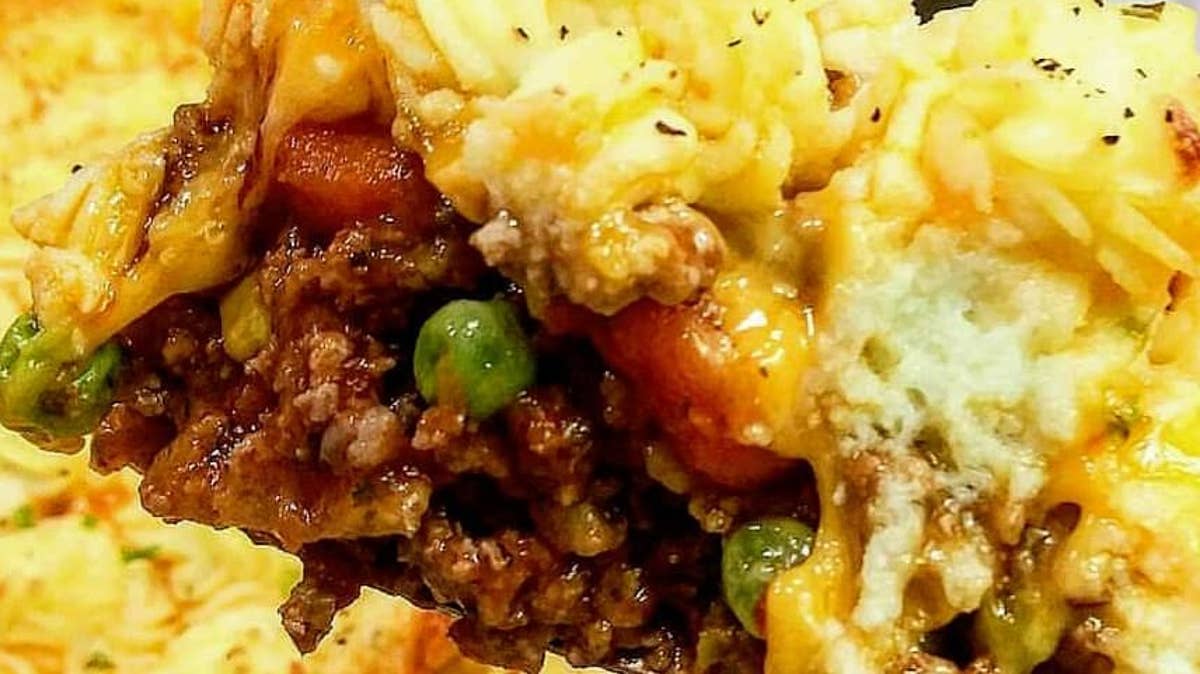 Ingredients
for 6 servings
Meat Filling:
2 tablespoons butter
1 cup onion

(150 g)

, chopped
2 garlics, minced
1 lb ground beef

(455 g)

2 teaspoons dried parsley
1 teaspoon dried rosemary
1 teaspoon dried thyme
½ teaspoon salt
½ teaspoon ground black pepper
1 tablespoon worcestershire sauce
3 tablespoons tomato paste
2 tablespoons all purpose flour
1 cup beef broth

(240 mL)

, or red wine
1 cup mixed peas and carrots

(150 g)

, frozen or canned
1 cup diced tomato

(200 g)

, canned, drained and rinsed
½ cup frozen corn kernels

(75 g)

, or canned
½ cup shredded sharp cheddar cheese

(50 g)
Potato Topping:
2 cups chicken broth

(480 mL)

4 tablespoons butter
¼ teaspoon salt
½ cup sour cream

(120 g)

1 ½ cups potato flakes

(150 g)

2 green onions, stems sliced very thin
½ teaspoon pepper, garnish
Preparation
Preheat the oven to 400°F.
Melt butter in a skillet over medium-high heat. Cook the onions for 5 minutes. Then, add garlic and cook for 1 minute.
Set onions and garlic aside and in the same skillet, add ground meat. Cook and stir for 6-8 minutes until thoroughly browned. Drain & rinse meat in a colander.
Add meat back in the skillet over medium-low heat. Stir in parsley, rosemary, thyme, salt, pepper, and Worcestershire sauce. Then, stir in flour, and tomato paste. Stir until completely well incorporated
Stir in broth (or wine), peas, carrots, tomatoes and corn. Simmer for 5 minutes.
Evenly smooth meat mixture onto bottom of the skillet (or press into the bottom of a 9x9"inch baking dish). Sprinkle cheddar cheese over the top.
Potatoes: Heat broth, butter, and salt in a bowl in the microwave until hot. Stir in sour cream and potato flakes and mix with a fork. Let sit until liquid has been fully absorbed. (Note: the potatoes need to be thick to pipe perfect peaks.
Use a "star tip" on a piping bag (or a Ziploc bag with corner snipped). Fill bag and pipe potatoes into skillet or baking dish, covering the meat.
Sprinkle chopped onions & pepper on top.
Bake uncovered for 30 minutes.
Serve hot.
Busy? Plan your meals for the week using our exclusive meal planner tool in the Tasty app. Download now and get organized.