Meathead Charcuterie
This guide provides tips and tricks for creating a beautiful charcuterie board with a variety of meats, cheeses, fruits, and nuts for a perfect appetizer or snack.
May 05, 2023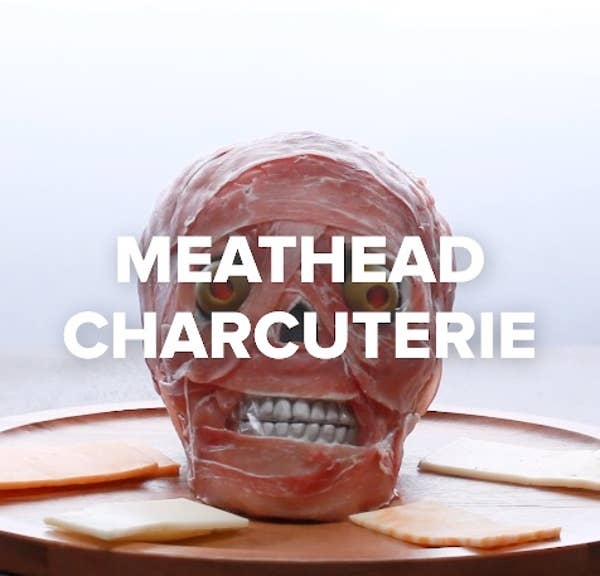 Ingredients
for 1 serving
Special Equipment
plastic skull
plastic wrap
Preparation
Cover a plastic skull with plastic food wrap.
Use thin slices of prosciutto to cover the plastic skull. Leave the eye sockets, nose hole and teeth uncovered.
Carefully make an incision on the plastic around the eye sockets. Insert pickled olives in the sockets to create the eyes.
Place the meathead on a platter and add cheese and crackers.
Enjoy!