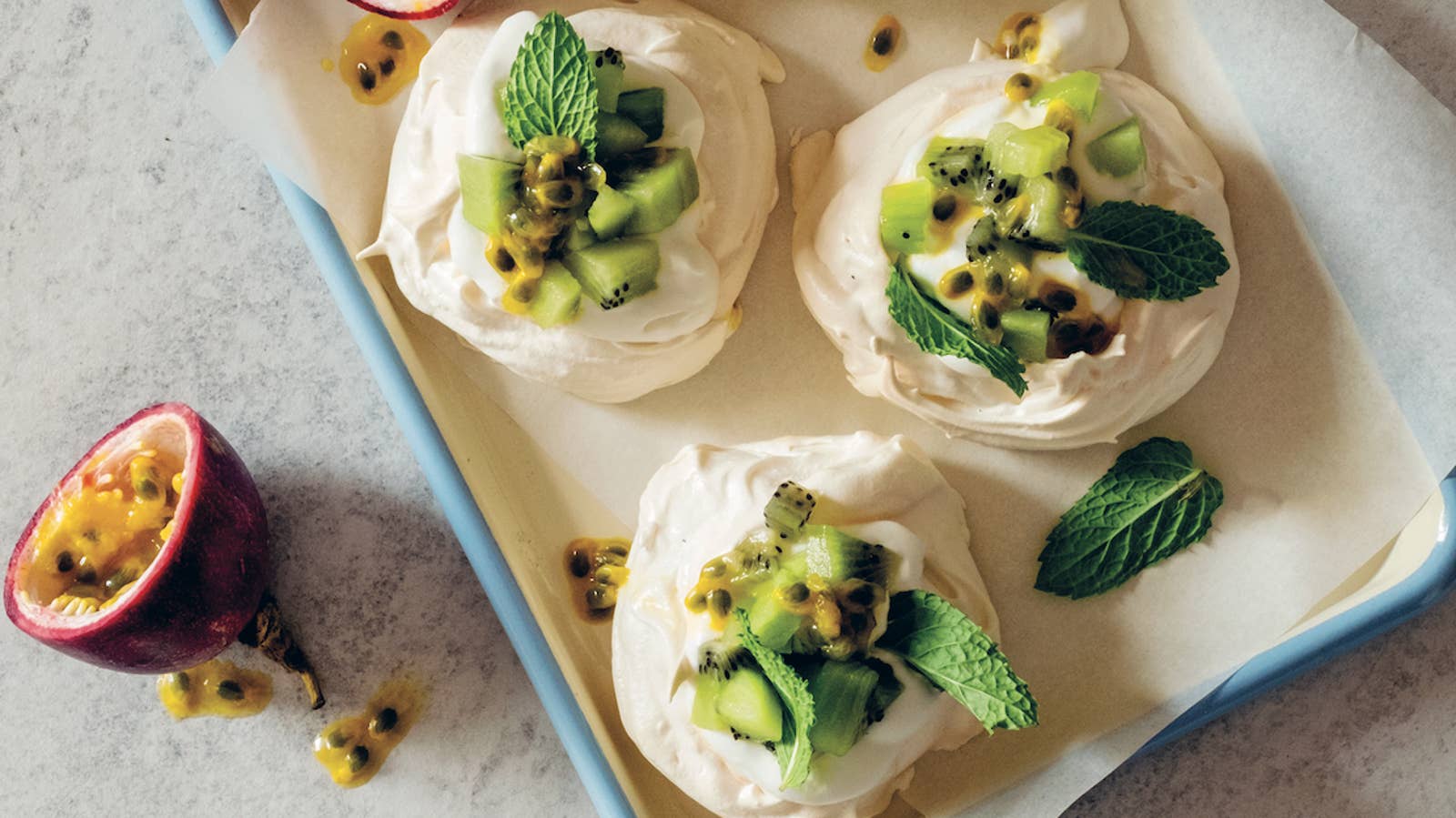 Ingredients
for 4 servings
PAVLOVA:
4 egg whites
2 ¼ cups caster sugar

(250 g)

1 teaspoon cornflour
1 teaspoon vanilla extract
1 teaspoon white wine vinegar
TOPPING:
1 cup whipping cream

(250 g)

1 cup store-bought passion fruit coulis

(200 g)

3 kiwis, peeled and diced
1 cup blueberry

(100 g)

mint, to garnish
Preparation
Preheat the oven to 160° C.
For the pavlova, whisk the egg whites until they form stiff peaks, then gently add in the sugar. The meringue that forms will start to look glossy. Add the cornflour, vanilla and vinegar and use a spatula to gently fold in.
Spoon the meringue into small circles, about the width of an average coffee cup, onto a baking tray lined with baking paper. Use a spoon to form a slight dent in each circle, making the sides a little higher than the middle. Reduce the oven heat to 130° C and bake for 30 minutes, then turn off the heat and remove from the oven to cool.
When cooled, assemble: spray a dollop of the whipping cream into the well of each meringue and top with the passion fruit coulis, kiwi and blueberries and finish off with mint.
Serve.