One Pot Chicken 65
This one-pot chicken 65 is a spicy and flavorful Indian dish. It's made with tender chicken, fragrant spices, and is perfect served with rice or naan.
August 14, 2023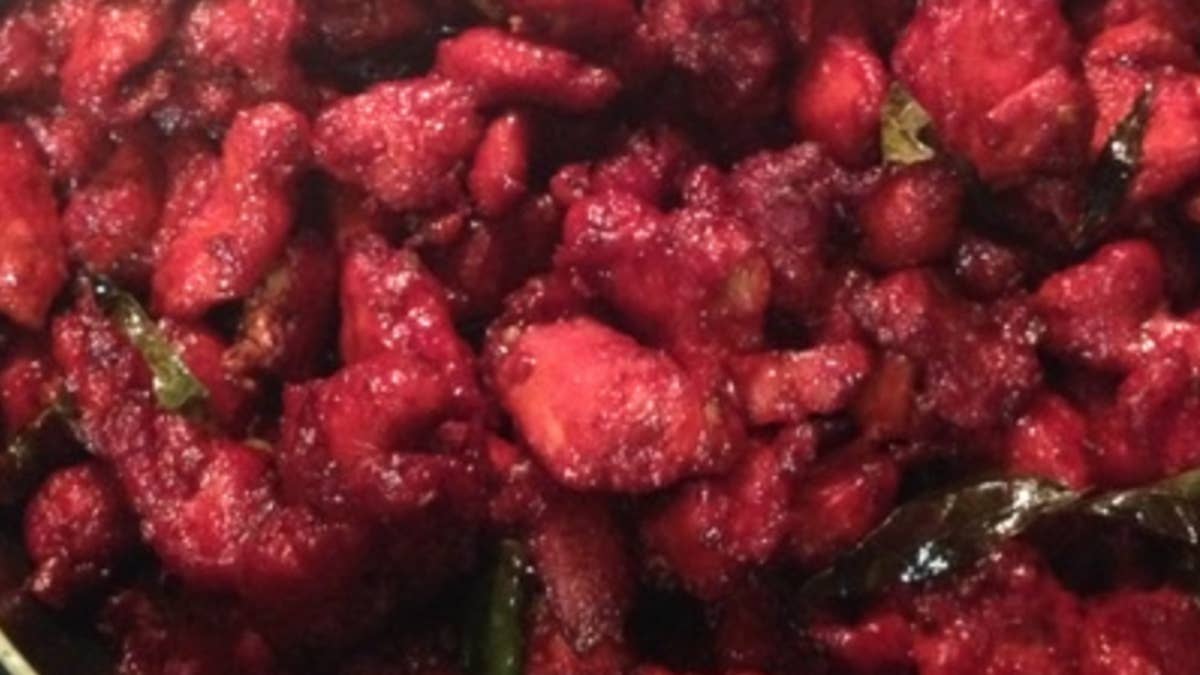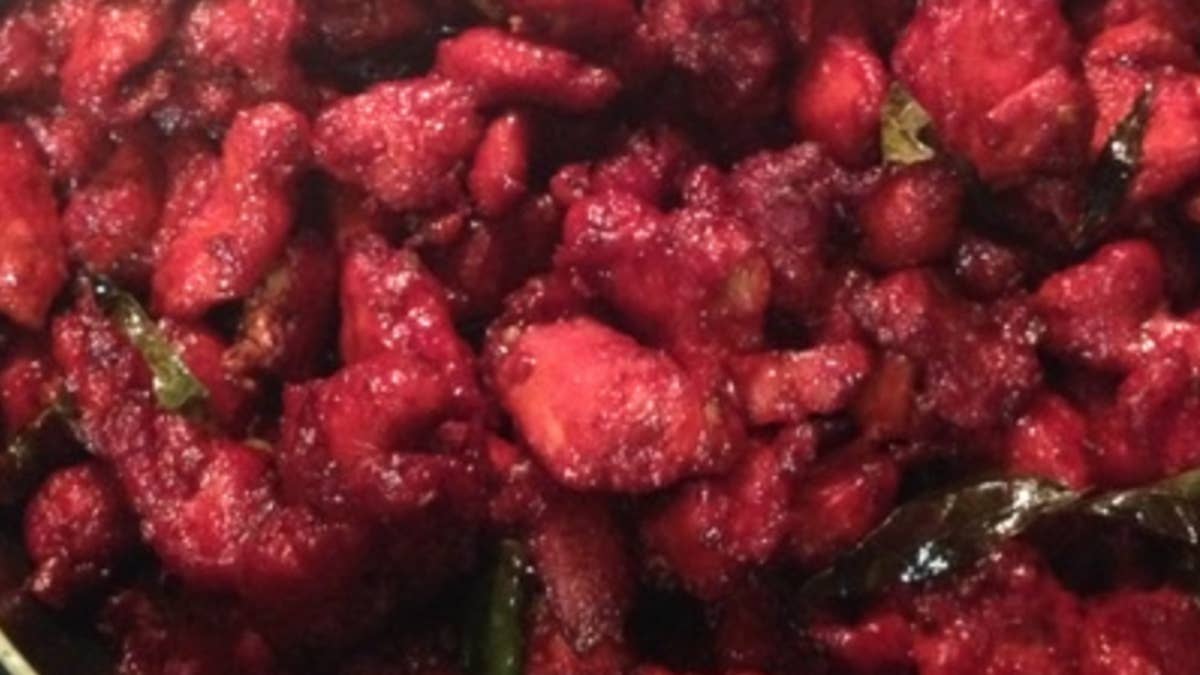 Ingredients
for 3 servings
4 chicken breasts, cut into cubes
1 egg white
1 tablespoon salt
½ teaspoon turmeric
1 tablespoon ginger garlic paste
½ teaspoon red chili powder
½ teaspoon black pepper
½ teaspoon garam masala powder
1 teaspoon cumin coriander powder
½ tablespoon lemon juice
2 pinches red food coloring, powder
1 tablespoon coriander leaves, chopped
5 tablespoons corn flour
2 ½ tablespoons all purpose flour
5 tablespoons oil
1 handful curry leaves
3 green chillis
¼ cup yogurt

(60 g)

1 tablespoon soy sauce
1 tablespoon green chili sauce
1 tablespoon red chilli
1 tablespoon vinegar
1 tablespoon ketchup
1 tablespoon hot sauce
2 tablespoons water
1 tablespoon coriander leaves, for garnish
Preparation
In a large bowl, mix chicken cubes, egg white, ginger garlic paste, salt, turmeric, red chilli, black pepper, garam masala, cumin coriander powder, red food coloring, lemon juice, chopped coriander leaves, corn flour and all purpose flour and set aside for 20 minutes.
Mix yogurt and all the sauces in a bowl and set aside.
Heat oil on medium heat in a saucepan or pot. Add the green chillies and curry leaves, then add the chicken. Flip after 5-6 minutes, searing both sides. Cook for 5-6 minutes.
Add yogurt and sauces mixture and stir well. Cook for 5 minutes, then add water and cook on low flame for 10 minutes or until oil separates from the sides.
Garnish with coriander leaves and serve hot.
Meal planning made easy with the Tasty app. Download now to see exclusive curated meal plans.