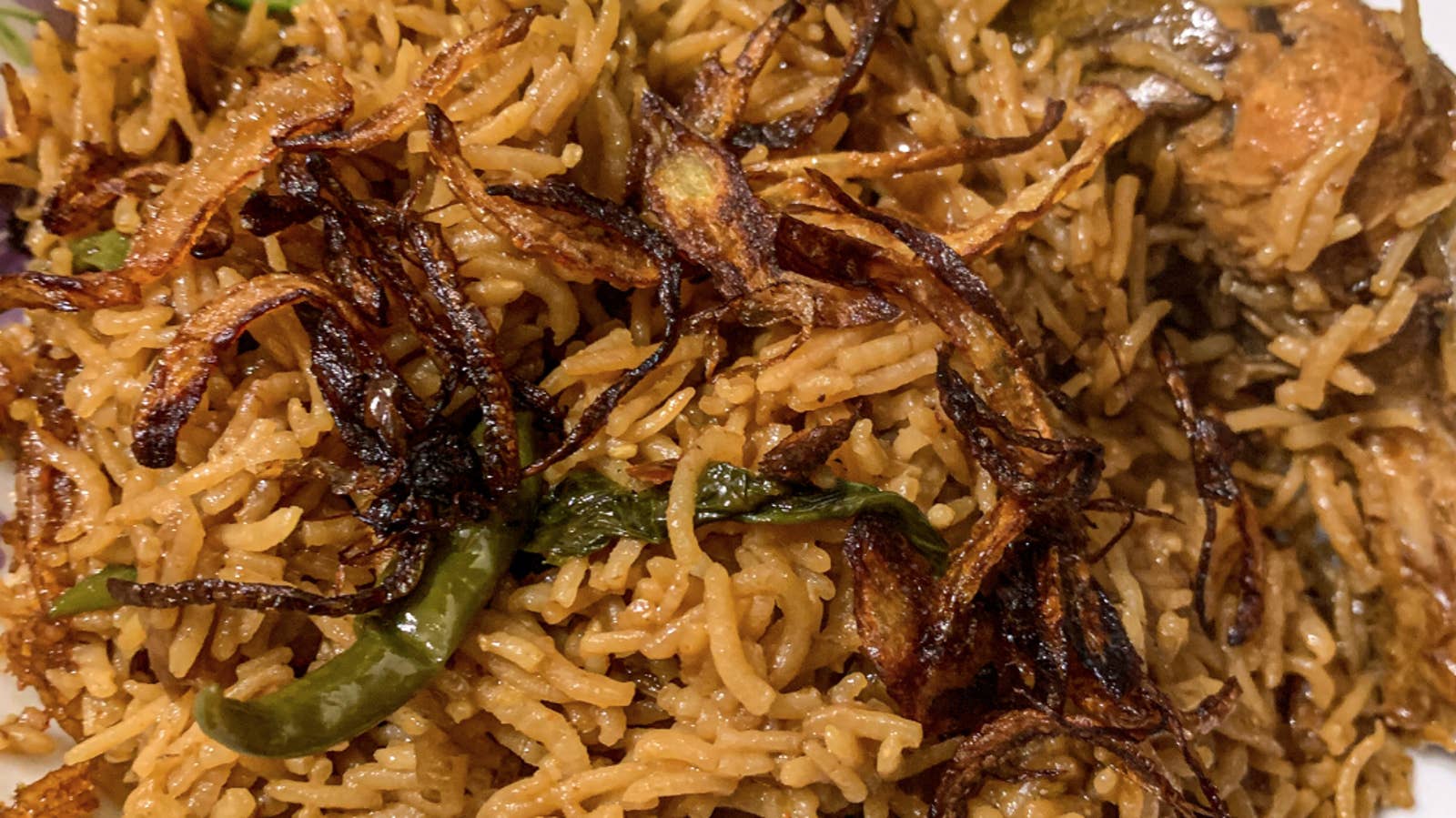 Ingredients
for 2 servings
1 lb basmati rice

(500 g)

1 lb chicken

(500 g)

, washed and cleaned
1 cup yogurt

(250 g)

1 teaspoon cumin seeds, crushed
2 onions, finely chopped
5 mint leaves
5 green chiles
1 teaspoon coriander seed, crushed
½ tablespoon chili flakes
½ teaspoon turmeric
salt, as required
½ tablespoon ginger, minced
½ tablespoon garlic, minced
Preparation
Fry onions in a shallow skillet until light brown. Set aside a few bits for garnishing and once the remaining is golden brown, add When the onion turns golden brown add chicken and fry until golden.
To this, add ginger and garlic and saute. Once combined, add salt, cumin seed, coriander seed, chili flakes and turmeric. Once the oil starts to appear along the top, add 1 cup water and let boil.
To this, add green chilies and mint leaves. Then add the soaked rice in the pot once the quantity of water is enough for the rice to get cooked. Cook on high flame until the water is reduced.
Cover the lid and let the rice cook on low flame for about 15 minutes.
Serve warm alongside fresh vegetables and yogurt.