Pepperoni Pizza Burger
Combine two classic comfort foods with this delicious pizza burger. The juicy beef patty is topped with gooey mozzarella cheese, spicy pepperoni, and a zesty tomato sauce for a burger that tastes just like pizza.
May 05, 2023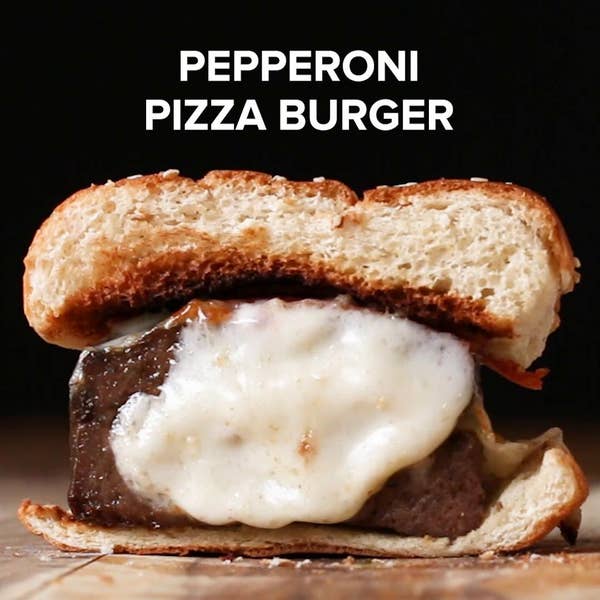 Ingredients
for 1 serving
¾ lb ground beef

(340 g)

½ tablespoon garlic powder
½ tablespoon onion powder
½ tablespoon dried basil
½ tablespoon dried rosemary
½ tablespoon fresh thyme
1 tablespoon red onion, diced
3 tablespoons shredded mozzarella cheese, divided
4 pepperonis, divided
1 sesame bun, butter-toasted
Preparation
In a large bowl, combine the ground beef, garlic powder, onion powder, basil, rosemary, and thyme.
In a ramekin, spread two-thirds of the beef patty evenly along the bottom and sides.
Place the red onions, two-third of shredded mozzarella, and one pepperoni into the well.
Preheat the oven to 425°F (220°C).
Place the rest of beef patty on top and pat to flatten.
Place the remaining mozzarella and three pepperonis on top.
Bake for 25 minutes.
Assemble the burger with the sesame bun.
Enjoy!