Pickled Corn
Preserve the last days of summer by pickling fresh, juicy corn kernels straight off the cob. Add these sweet, punchy kernels to watermelon salad for a tangy twist, or to tacos in place of pickled red onions. Pro tip: save the cobs for making corn stock!
August 14, 2023
Prep Time
10 minutes
10 min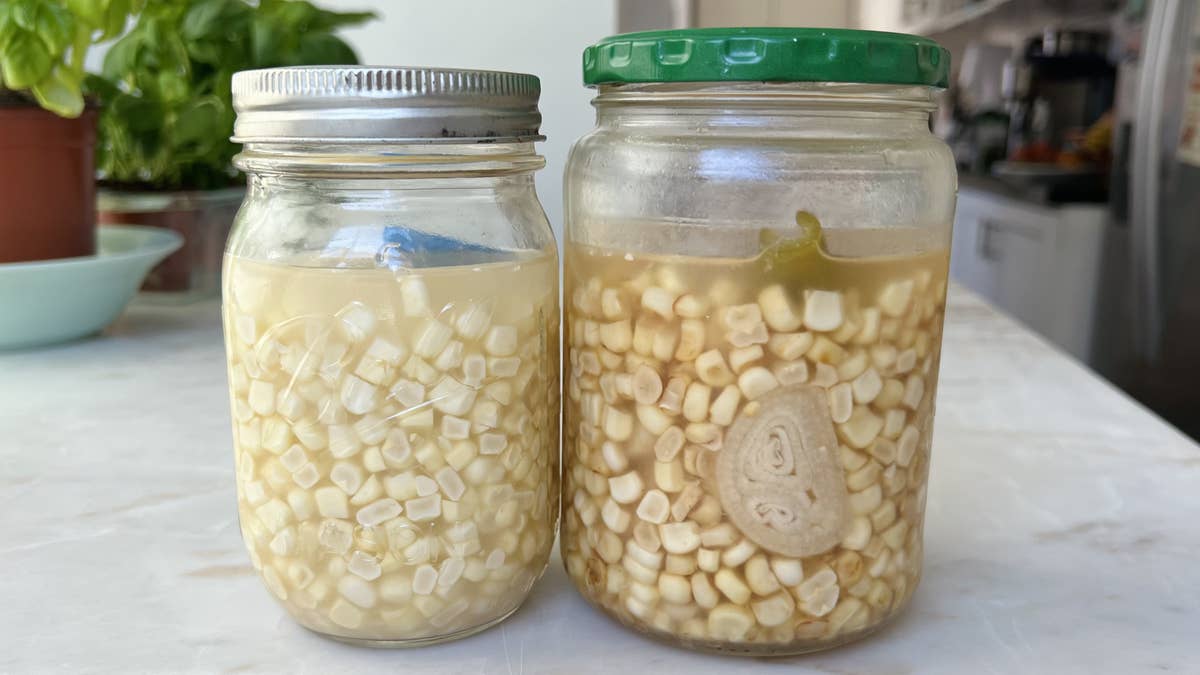 Prep Time
10 minutes
10 min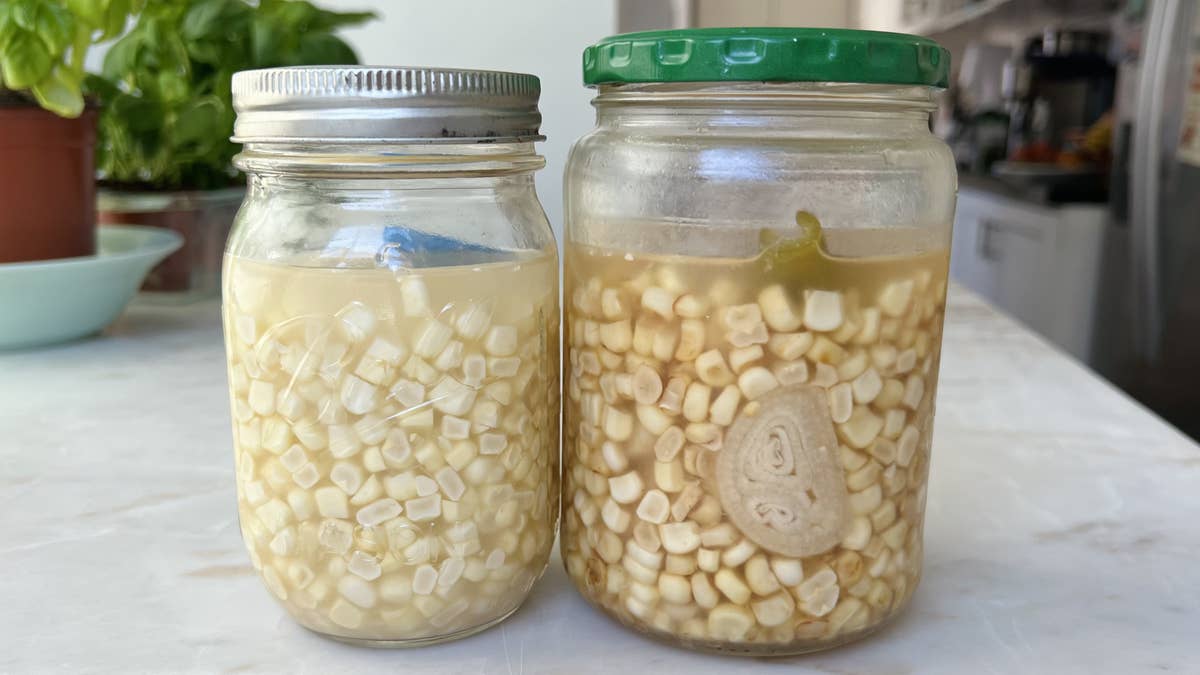 Ingredients
for 3 cups
4 ears corn, shucked, kernels cut off (3-4 cups)
2 cloves garlic, halved
1 shallot, thinly sliced
1 serrano pepper, halved lengthwise and seeded
1 cup distilled white vinegar

(240 mL)

½ cup apple cider vinegar

(120 mL)

¼ cup granulated sugar

(25 g)

1 tablespoon coriander seeds, lightly toasted if desired
1 tablespoon whole black peppercorn, lightly toasted if desired
1 tablespoon kosher salt
Preparation
Add the corn kernels, garlic, shallot, and serrano to a large, heat-proof jar (use multiple jars, if needed).
In a small pot, combine the white and apple cider vinegars, sugar, coriander seeds, peppercorns, and salt and bring to a boil over medium-high heat, stirring to dissolve the sugar and salt.
Strain the hot pickling liquid into the jar with the corn, discarding the whole spices. Let cool to room temperature before securing the lid. The pickled corn will keep in the refrigerator for up to 4 weeks.
Enjoy!
All your favorite recipes, stored in one place. Download the Tasty app and never lose a recipe again.