Queso Fundido With Chorizo
Queso fundido is a tasty comfort food that originated in northern Mexico as a campfire dish of chorizo, tomatoes, onions, and poblano peppers in a pool of gooey, stringy, melted cheese. The dish is often prepared tableside in restaurants, where it is flambéed and presented bubbling hot in small casserole dishes as an appetizer. In this version, chorizo is sautéed until crisp and golden, then combined with queso Oaxaca for a simple, yet no less delicious, snack. Spoon the queso onto soft tortillas and serve individually, or set the pot between a group of people and dig in.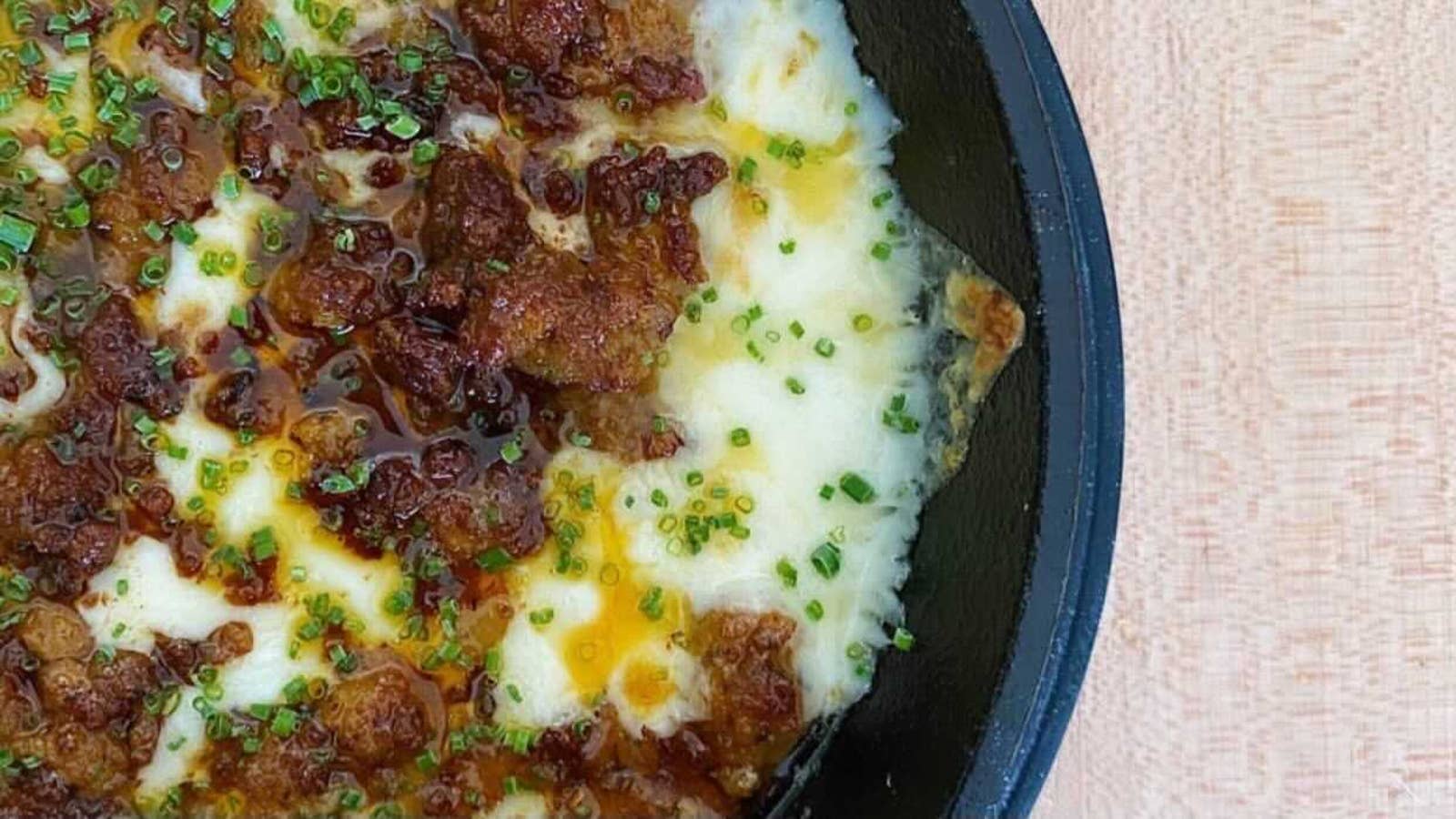 Ingredients
for 1 serving
½ lb ground chorizo

(225 g)

5 flour tortillas, 6 in (15 cm)
6 oz Oaxaca queso

(180 g)

kosher salt, to taste
Preparation
Preheat the oven to 450°F (230°C).
Crumble the chorizo into a large pan over high heat and cook until the fat has rendered and the chorizo caramelized and cooked through, about 10 minutes. Turn off the heat and arrange the tortillas on top of the chorizo to warm.
Meanwhile, tear the cheese by hand into a small baking dish. Season the cheese with salt, if needed. Transfer to the oven and bake until the cheese is melted and bubbly. Top with the chorizo.
Serve the queso fundido with the warmed tortillas.
Enjoy!