Quick Pickled Veggies
Rather than tossing out leftover raw vegetables, toss them in some brine to pickle them! This pickle recipe comes together in minutes with ingredients you probably already have in your pantry, and it works with a variety of vegetables. Pickling helps the vegetables keep longer—and they add great crunch and flavor to sandwiches, salads, dips, and cheese platters!
June 09, 2019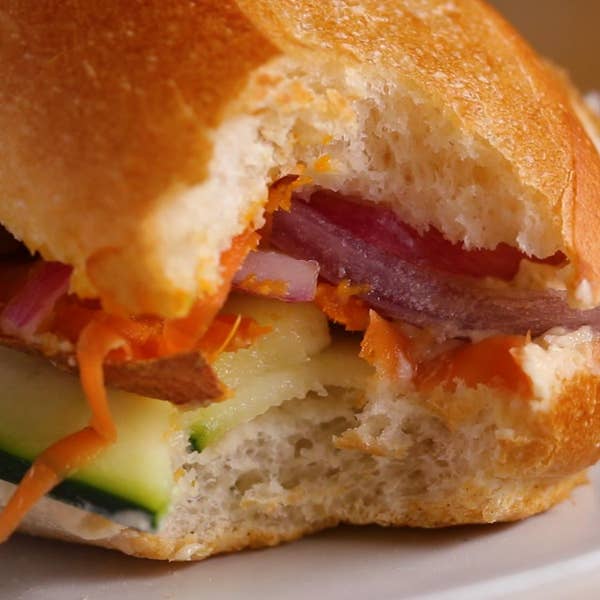 Ingredients
for 1 quart
4 cups vegetable scraps

(545 g)

, odds and ends from vegetables such as red onions, cabbage, carrots, cucumbers, radishes, beets, jalapeño peppers, cauliflower, and string beans
1 cup apple cider vinegar

(240 mL)

2 tablespoons kosher salt
2 teaspoons black peppercorn
1 teaspoon red pepper flakes, optional
3 bay leaves
2 teaspoons yellow mustard seeds
3 tablespoons sugar
3 large cloves garlic, smashed
2 cups ice

(475 g)
Special Equipment
1 jar, 1 quart (1 liter) with a tight-fitting lid
Preparation
Prepare your jar(s). Wash with hot, soapy water and dry completely before proceeding.
Cut the vegetable scraps into bite-size pieces, if necessary. Fill the jar with the vegetable pieces, leaving about ½ inch of space at the top.
In a large pot, combine the vinegar, salt, peppercorns, red pepper flakes (if using), bay leaves, garlic, mustard seeds, and sugar. Bring to a boil over high heat, and stir until the sugar and salt are completely dissolved.
Add the ice to the pot and stir until melted, to cool the pickling liquid.
Pour the cooled pickling liquid over the vegetables to cover completely. Cover the jars with a tight-fitting lid and shake to distribute the spices.
The pickles will keep in the refrigerator for up to 1 month. Serve with sandwiches, tacos, salads, or as desired.
Enjoy!
Don't just wing it -- plan it! Use our meal planner tool in the Tasty app. Download here.