Rib Dogs 4-Ways
Indulge in some hot dogs with a twist, as "Rib Dogs 4 Ways" give you a taste of different toppings to choose from. For a spooky drink option, try the "Bleeding Vampire Drink," perfect for Halloween parties. If you're in the mood for a classic dessert, "Choco Chip Cookies" will satisfy your sweet tooth.
May 15, 2023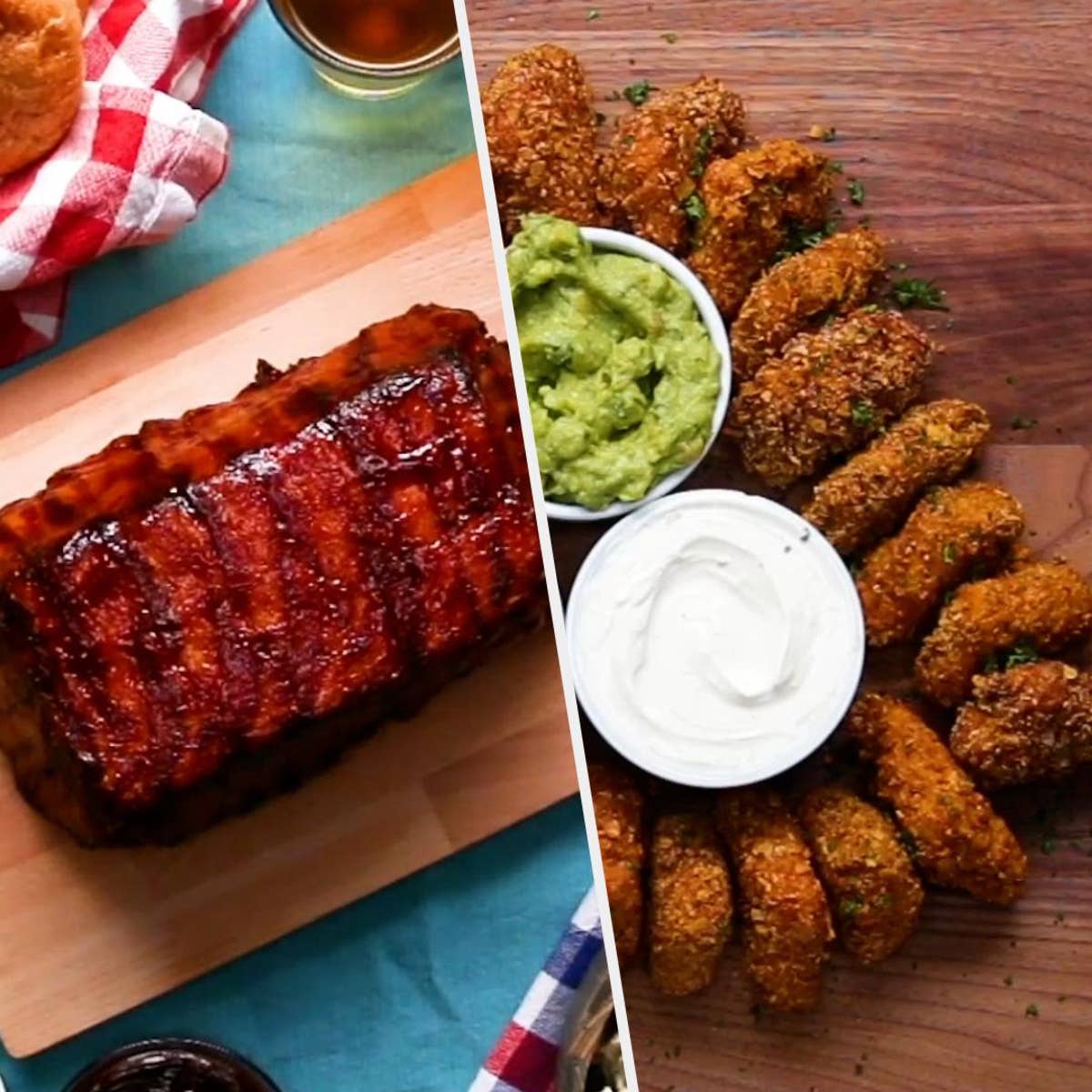 Ingredients
for 12 servings
1 rack baby back ribs
2 tablespoons paprika
1 ½ tablespoons kosher salt
1 tablespoon cumin
1 tablespoon granulated garlic
1 tablespoon chilli powder
1 teaspoon brown sugar
¹⁄₂₁ tablespoon black pepper
½ teaspoon cayenne pepper
1 tablespoon granulated onion
Nutrition Info
Calories

128

Fat

9g

Carbs

2g

Fiber

0g

Sugar

0g

Protein

6g
Estimated values based on one serving size.
Preparation
Place 1 rack of baby ribs on foil paper.
In a bowl, add 1 tbsp paprika, 1 ½ tbsp kosher salt, 1 tbsp cumin, 1 tbsp granulated garlic, 1 tbsp chili powder ,1 tsp brown sugar, ½ tbsp black pepper, ½ tsp cayenne pepper and 1 tbsp granulated onion and mix them well.
Sprinkle this mixture onto our ribs, thoroughly coating both sides.
Cover the rib with your foil paper and bake it for 300 degrees Fahrenheit (150 degree Celsius) for 3-3.5 hours.
Unwrap your cooked ribs and carefully remove the bones.
Chop the ribs into hot-dog sized bites and place them on your hot dog breads.
Add a variety of seasoning, relishes and sauces as per your liking. Here's a few options we love!
a) Season with barbecue sauce, coleslaw and red onion
b) Use caramelised onion. sauerkraut and Dijon mustard
c) Top with chipotle sauce, avocado pickled red onion and quest fresco
d) Or, use mayonnaise, sriracha pickled vegetables and jalapeño cilantro
Serve hot. Enjoy!