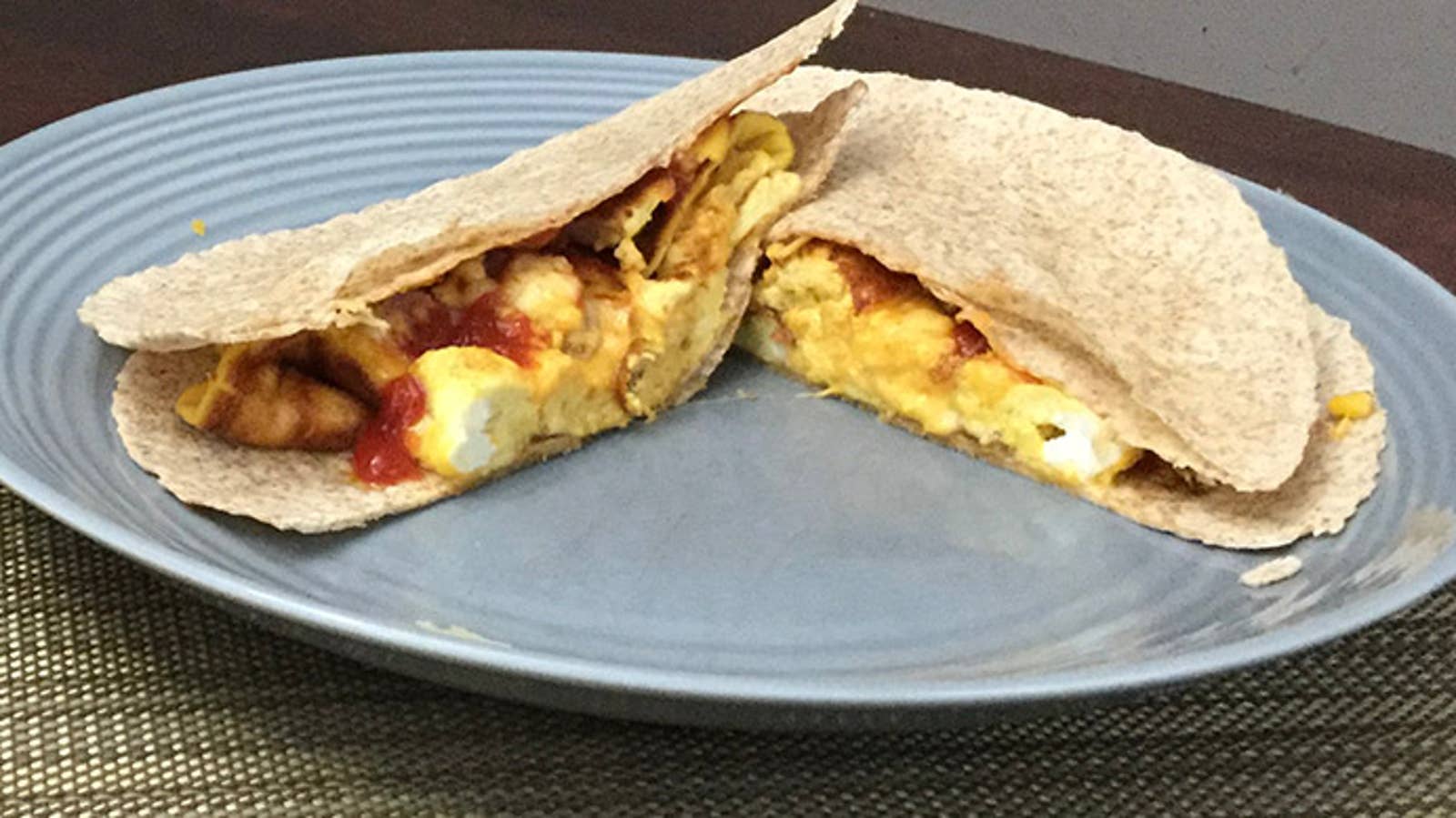 Ingredients
for 1 serving
Egg mixture:
2 eggs
1 ½ tablespoons milk
1 teaspoon salt
1 teaspoon pepper
1 teaspoon cayenne pepper
1 teaspoon paprika
Toppings:
5 cheddar cheese blocks
3 gouda blocks
7 blocks salami
1 tablespoon garlic, minced
2 tablespoons onion, diced
ketchup, optional
To prepare:
1 tablespoon olive oil
2 tortillas
Preparation
Set up a bowl on the counter, and crack two eggs into it. To this, add milk, salt, pepper, cayenne pepper, and paprika.
Whisk the ingredients until they form a mixture.
While whisking, warm a small pan on medium heat with 1 tbsp of either butter or olive oil.
Once the pan is hot, pour the egg mixture into it.
Cut cheeses and salami into 5 by 5 by 5-millimeter cubes: you should have around 17-20 of them total. The ratio from cheese to salami should be around 2:1.
Add the garlic and onion into the pan.
After the garlic and onion have cooked for a bit, add the cheese and salami into the pan.
Continue to cook everything, until the egg is completely cooked, and the cheese is melted.
Set up a tortilla on a plate, and place the cooked omelette onto it.
If you'd like, squirt a little ketchup onto the omelette, but don't smother it.
Place a second tortilla over the omelette. Cut into halves and serve.
Enjoy!