Simple London Two-Tiered Cheesecake
August 14, 2023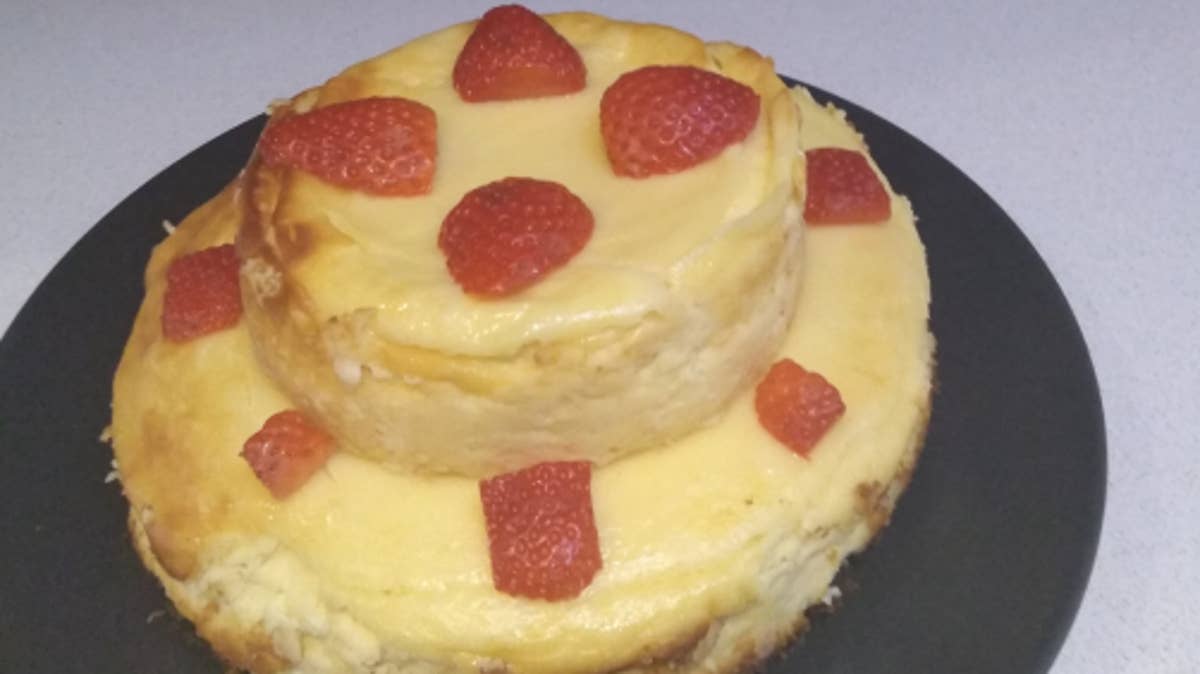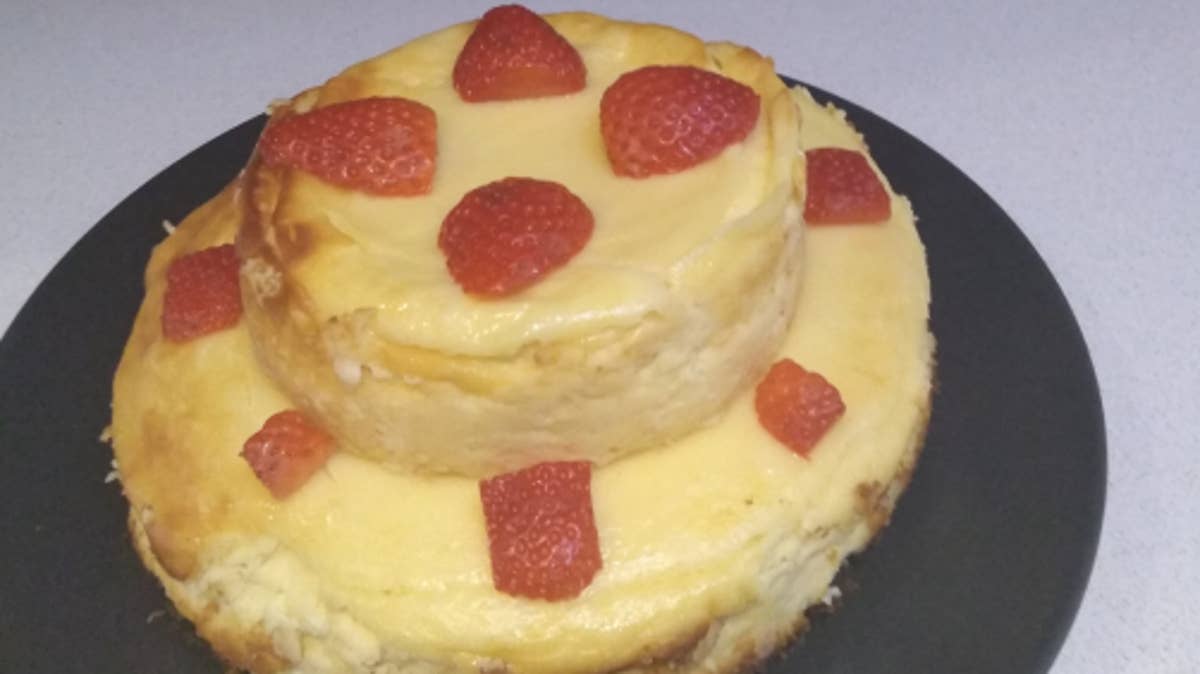 Ingredients
for 8 servings
Base:
½ packet cookies, or digestive biscuits
½ cup butter

(70 g)

½ teaspoon almond extract
Cake:
1 cup yoghurt

(200 mL)

½ cup sugar

(150 g)

2 lb cheese

(900 g)

3 tablespoons flour
3 large eggs, and one egg yolk
½ teaspoon vanilla extract
Preparation
Preheat the oven to 180°F. Then, to prepare the cheesecake base: Beat cookies into crumbs and place into a greaseproof lined cake tin.
Pour in 70g (½ cup) melted butter and add in almond extract. Bake the base for 10 minutes, retrieve, and let cool.
To prepare the cake, beat cream cheese, yogurt, flour, and sugar together till soft.
Gradually stir in 3 large eggs and one egg yolk, keeping an eye on the consistency
Add ½ tsp of vanilla extract to the above mixture and combine.
Pour mixture into two tins, one medium and one small.
Place tins into the top shelf of the oven for 45 minutes at 160 degrees°F and bake.
Chill for half an hour in the fridge, then carefully remove both cakes from the tins and layer slowly.
Slice and serve.
Busy? Plan your meals for the week using our exclusive meal planner tool in the Tasty app. Download now and get organized.