Small Batch Bread And Butter Pickles
These small batch bread and butter pickles are great for when you want to make your own pickles, but don't want to commit to making a dozen jars.
August 14, 2023
Total Time
2 hr 50 min
2 hr 50 min
Prep Time
25 minutes
25 min
Cook Time
25 minutes
25 min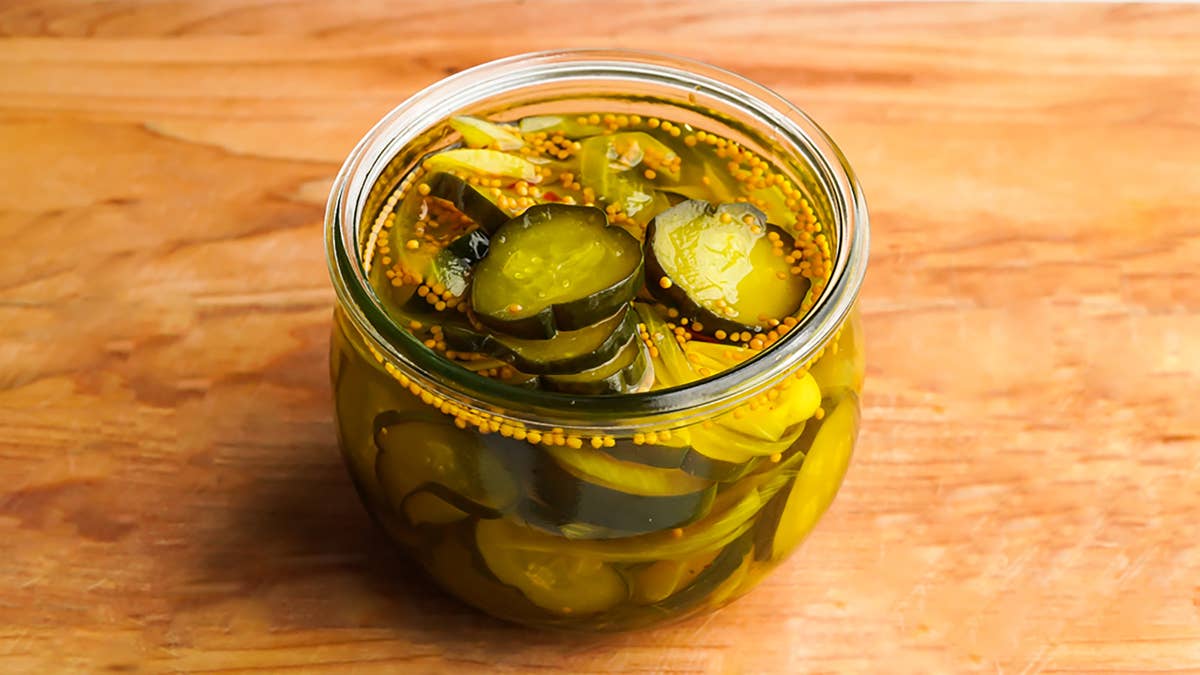 Total Time
2 hr 50 min
2 hr 50 min
Prep Time
25 minutes
25 min
Cook Time
25 minutes
25 min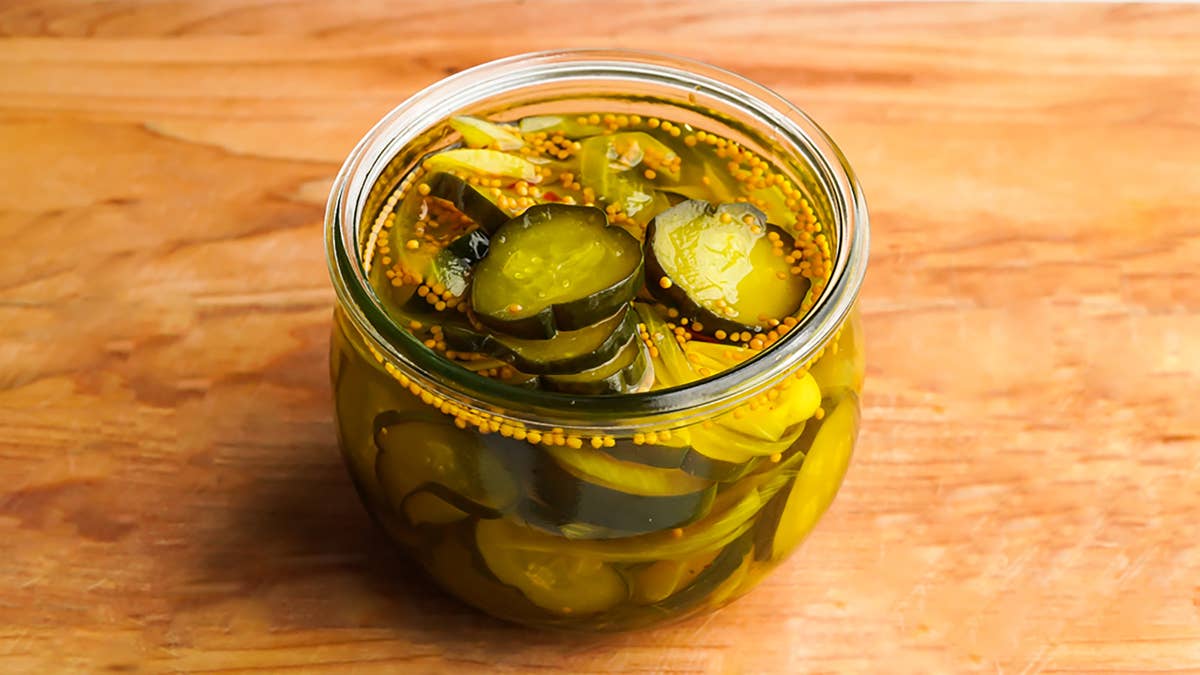 Ingredients
for 1 jar
Cucumber Mixture
14 oz hothouse cucumber

(390 g)

, sliced into 1/4-in (6 mm) thick coins
¼ small white onion, thinly sliced
1 tablespoon kosher salt
Brine
1 ½ cups distilled white vinegar

(360 mL)

¾ cup sugar

(150 g)

, plus 2 tablespoons
2 cloves garlic, smashed
1 ½ teaspoons mustard seed
¼ teaspoon celery seed
⅛ teaspoon ground turmeric
8 whole black peppercorns
¼ teaspoon red pepper flakes
1 tablespoon water
Special Equipment
17 oz glass jars, sterilized
Preparation
Make the cucumber mixture: Add the cucumber and onion to a medium bowl. Sprinkle with the salt and toss until well-coated. Cover the bowl with plastic wrap and refrigerate for 2 hours.
Transfer the cucumber mixture to a colander and rinse well to remove the salt. Drain well.
Make the brine: In a medium saucepan, whisk together the vinegar, sugar, garlic, mustard seeds, celery seeds, turmeric, black peppercorns, red pepper flakes, and water. Bring to a simmer over medium heat and cook for 3 minutes, until the sugar dissolves.
Add the cucumber and onion mixture to the brine and return to a simmer. Cook for 1 minute, then remove the pot from the heat. Let sit until cool enough to handle, but still warm, about 25 minutes.
Use tongs to transfer the pickles to the sterilized jar, then fill the jar with the brine, leaving ½ inch of headspace at the top. Seal the jar with the lid, then let sit on the counter until the pickles cool to room temperature, 1½–2 hours. Transfer the pickles to the refrigerator until ready to eat.
The pickles are ready to eat once jarred, but taste better the next day. Store in the refrigerator for up to 10 days.
Enjoy!
Busy? Plan your meals for the week using our exclusive meal planner tool in the Tasty app. Download now and get organized.