Stuffed Bell Peppers
Say hello to these vibrant Stuffed Bell Peppers, packed with a mouthwatering combo of beef, rice, and veggies. This colorful dish is not only pleasing to the eye but also a flavor fiesta for your taste buds!
August 14, 2023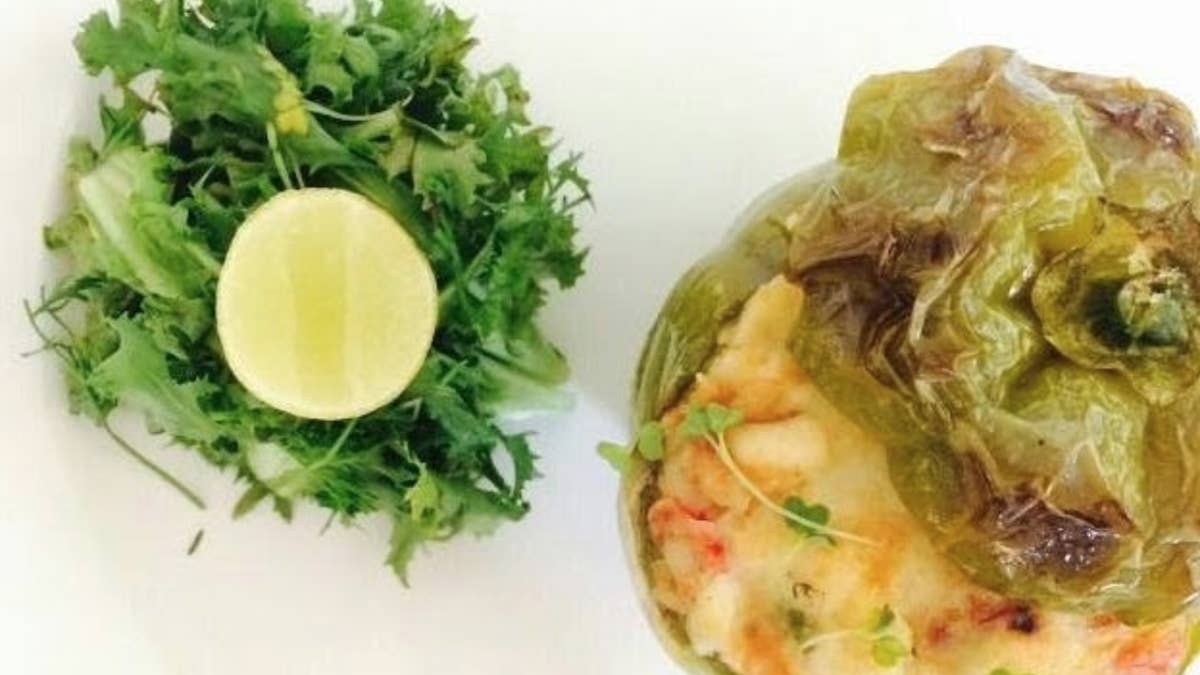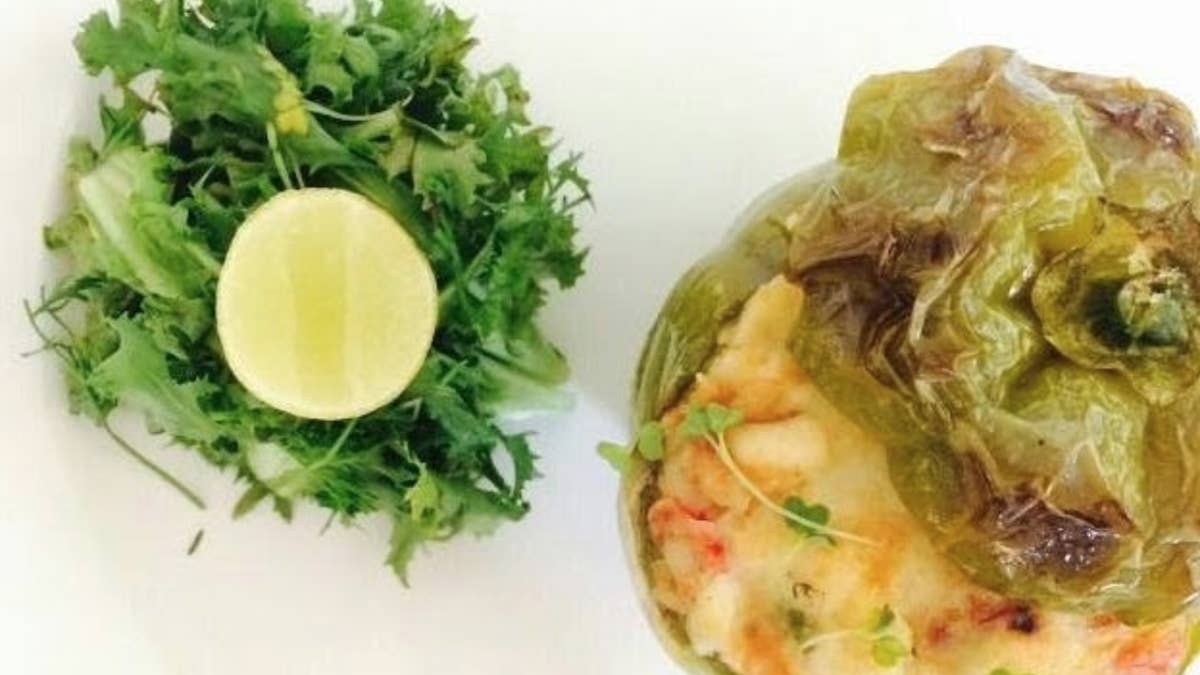 Ingredients
for 2 servings
2 bell peppers
½ teaspoon mixed herbs
salt, to taste
½ teaspoon black pepper
1 tablespoon flour
2 tablespoons butter
3 tablespoons onion, chopped
3 tablespoons zucchini, chopped
½ cup broccoli floret

(75 g)

½ cup corn kernel

(100 g)

¼ cup pizza cheese

(30 g)

1 cup milk

(200 mL)

1 oz mixed green lettuce

(100 g)

1 lemon
1 tablespoon olive oil
1 tablespoon garlic, chopped
Preparation
In a nonstick pan, melt 1 tbsp butter and add refined flour. Cook on low heat until golden brown. Then, add milk and cook until flour is cooked. Add salt and pepper and cook until mixture reaches the consistency of a thick sauce. Remove from heat.
In a second saucepan, heat water and blanch all vegetables except onions. Once blanched, transfer to an ice bath.
Heat butter in a pan and brown. To this, add chopped garlic and onion and cook until translucent. Then, add blanched vegetables, toss well, and add salt, pepper, and herbs.
Add the white sauce and cook well. Then, add half of your allotted cheese.
Cut open the caps of the bell peppers and de-seed. Coat with a little butter mixed with seasonings.
Preheat oven to 350°F.
Stuff the peppers and top with remaining cheese. Bake for 15 minutes or until peppers are cooked through but not mushy.
In a bowl on the side, mix together lemon juice, olive oil, salt and pepper to make a dressing and dress the greens with it.
Serve the roasted peppers directly out of the oven with greens on-side.
Hate losing that perfect recipe? Save and organize recipes easily on the Tasty app. Download now.