Tacos En Vapor
August 27, 2020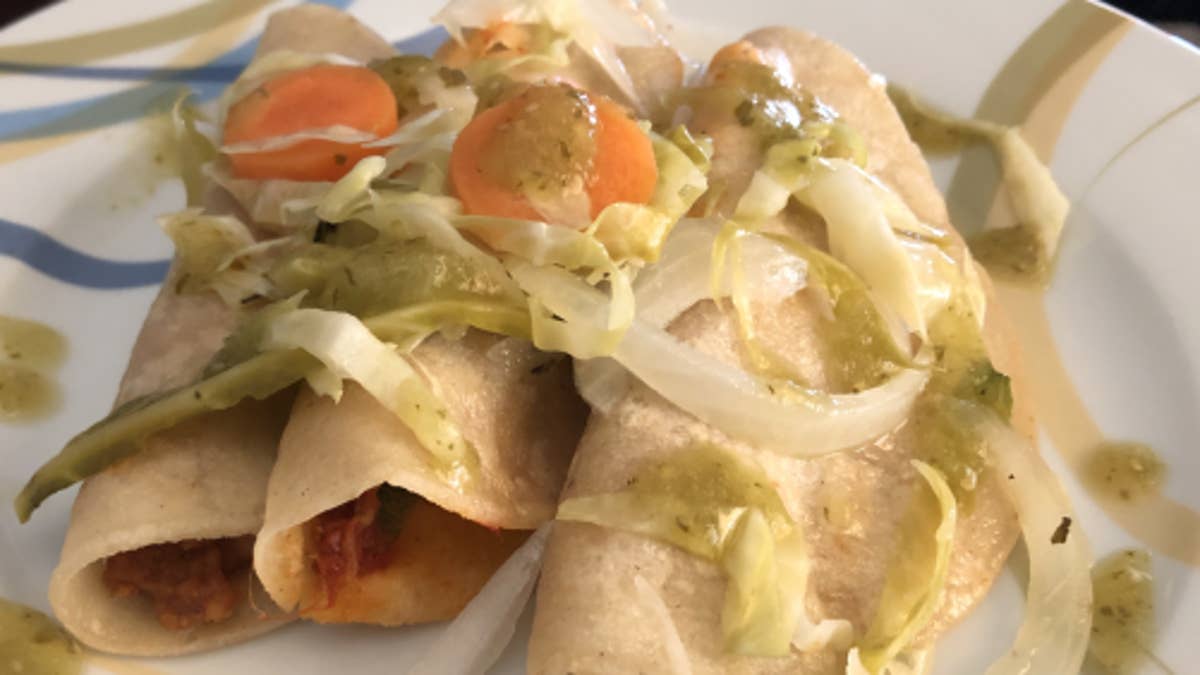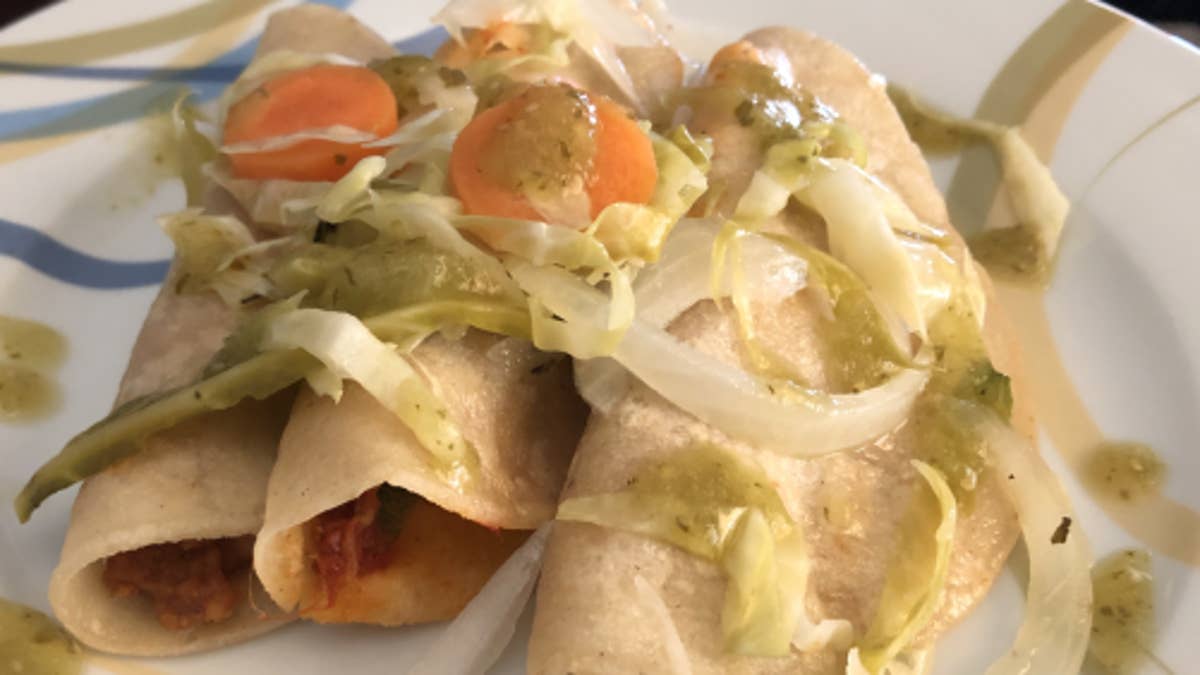 Ingredients
for 12 servings
1st Filling: Chicharron
½ cup white onion

(75 g)

, diced
1 cup chicharrónes

(195 g)

, cooked, cut into pieces
1 tablespoon olive oil
2nd Filling: Chorizo and Beans
1 lb chorizo

(455 g)

2 cups pinto bean

(340 g)

, cooked
1 tablespoon olive oil
Guajillo Sauce:
3 cups water

(720 mL)

4 guajillo chiles
arbol chile
¼ white onion, sliced
2 cloves garlic, minced
1 small roma tomato, diced
2 pinches salt
2 cups boiled water

(480 mL)
Repollo Garnish:
½ cup cabbage

(50 g)

, chopped
2 carrots, sliced into ½-inch(1.24 cm) rounds
white onion, sliced
1 pinch oregano
2 tablespoons white distilled vinegar
2 tablespoons water
Tortilla assembling:
20 tortillas
white onion, half, sliced
½ cup olive oil

(120 mL)
Green salsa:
1 cup water

(240 mL)

6 tomatilloes
2 jalapeñoes
1 clove garlic, minced
¼ white onion, chopped
2 pinches salt
cilantro
½ cup boiled water

(120 mL)
Nutrition Info
Calories

569

Fat

31g

Carbs

49g

Fiber

4g

Sugar

3g

Protein

22g
Estimated values based on one serving size.
Preparation
In a medium saucepan, add the chorizo and sauté until cooked. Add olive oil and the two cups of pinto beans. Once boiling, mash the beans, cover, and set aside.
In a pot, add three cups of water. Cut ends off of guajillo chiles and de-seed. Add to the pot and cover till softened and water is boiling.
In a small pan, add arbol chiles and dry-pan fry until slightly brown. (Do not let burn). Add chiles to a blender, along with garlic, onion, salt, tomato, and the two cups of water from the pot.
Once the guajillo ingredients are well blended, grab another saucepan. Add in olive oil and onion, sauté for about two minutes. Incorporate the chicharron and also do the same.
After two minutes, add the sauce and cover until bubbles start to form, set aside.
Next, on a pancake griddle,, heat the tortillas four at a time until they form slight hard lines. Repeat the process until all 20 are warmed up.
Grab a wok-style fry pan and heat oil until bubbles form. Then, dip each tortilla in for two seconds on each side. Once the process is complete, you will need a round pan that can be covered.
Cover the round pan with plenty of parchment paper, and aluminum foil. Add a spoonful of filling to each tortilla and fold in half, organizing them into the pan.
Place the sliced onion inside and pour the leftover hot oil and cover immediately with more foil. Place a dish towel on top and set aside.
While the tacos are cooking in the vapor, in a saute pan, add the olive oil, cabbage, carrot, onion, vinegar, water, and oregano. Sauté until soft and set aside.
Next, fill a pot with the cup of water, slice each tomatillo in the middle with and slice the jalapeños completely in half, taking out the seeds and tops. Let boil until the tomatillos look soft, then add them into a blender with the rest of the green salsa ingredients. Blend well.
Plate the tacos, add repollo garnish, salsa, and enjoy!
Hate losing that perfect recipe? Save and organize recipes easily on the Tasty app. Download now.