Tangyuan Matcha Cookies As Made By Zhe
Chewy, soft, and crunchy all in one! Gooey red bean paste meets chewy tangyuan, all encased in a rich matcha cookie.
April 01, 2021
Total Time
2 hr 22 min
2 hr 22 min
Prep Time
15 minutes
15 min
Cook Time
1 hr 7 min
1 hr 7 min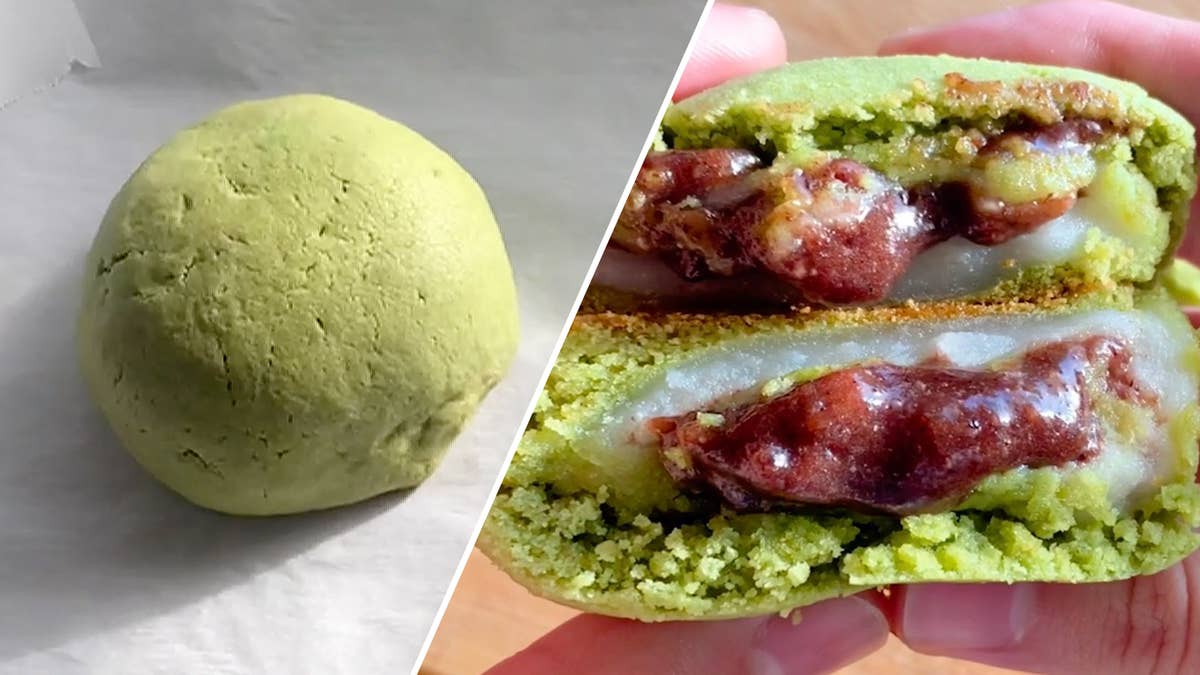 Total Time
2 hr 22 min
2 hr 22 min
Prep Time
15 minutes
15 min
Cook Time
1 hr 7 min
1 hr 7 min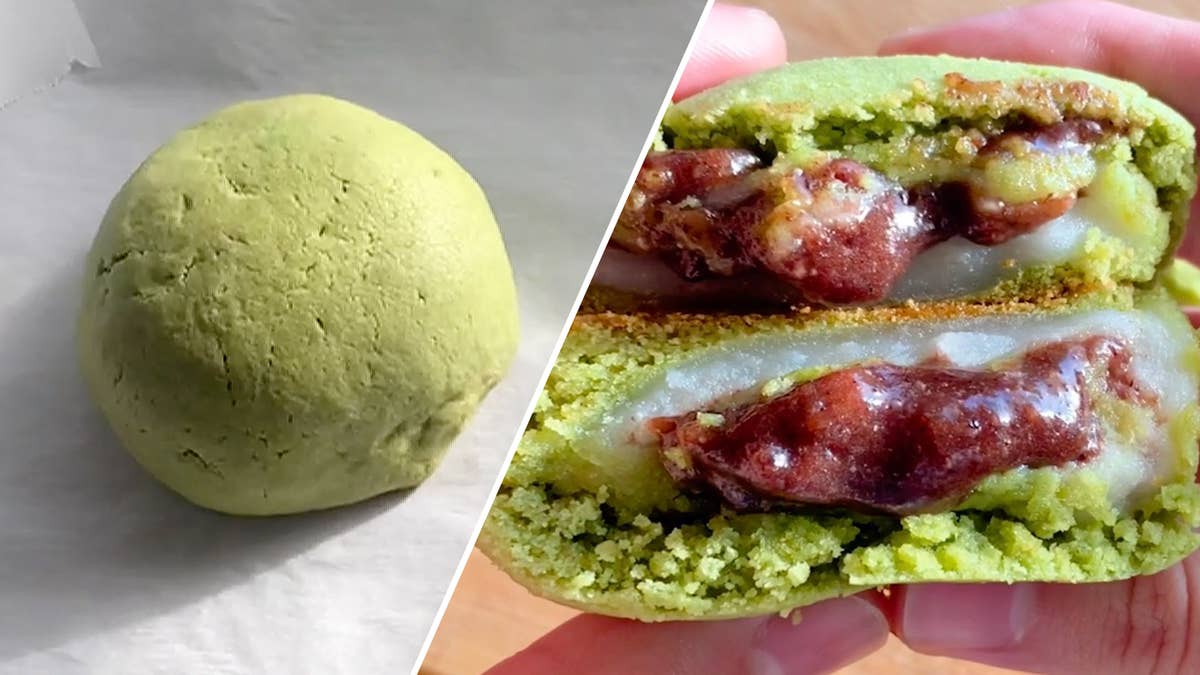 Ingredients
for 10 cookies
Red Bean Filling
¼ cup thick red bean paste

(90 g)

2 tablespoons sweetened condensed milk
3 tablespoons sugar, plus 1 teaspoon
water, as needed
Tangyuan
1 cup mochiko

(125 g)

, divided
½ cup warm water

(120 mL)

, divided
Matcha Cookies
½ cup unsalted butter

(115 g)

, room temperature
½ cup sugar

(100 g)

1 large egg
1 teaspoon vanilla extract
1 ½ cups all purpose flour

(180 g)

, divided
1 teaspoon baking powder
3 tablespoons matcha powder
Nutrition Info
Calories

210

Fat

10g

Carbs

27g

Fiber

0g

Sugar

14g

Protein

2g
Estimated values based on one serving size.
Preparation
Make the red bean filling: In a medium bowl, stir together the red bean paste, sweetened condensed milk, and sugar until well combined. Weigh out 10 15-gram (about 2-teaspoon) portions of the mixture and roll into balls between the palms of your hands. If the mixture is sticky, wet your hands with water before rolling. Transfer the balls to a plate and cover with plastic wrap. Refrigerate while you make the tangyuan skin.
In a medium bowl, combine ½ cup of the mochiko flour and ¼ cup of warm water. Mix with chopsticks until all the water is absorbed and the flour starts to clump. Mix in the remaining ¼ cup warm water until a smooth, thick paste forms. Mix in the remaining ½ cup mochiko flour until a dough forms. Knead until the dough becomes soft and pliable, like molding clay. It should be somewhat tacky, but not so much that it sticks to your hands.
Bring a large pot of water to a boil. Line a plate or baking sheet with parchment paper.
Roll the tangyuan dough into 10 22-gram (about 1-tablespoon) balls. Flatten each ball into a 1½–2-inch wide disc that is about ¼-inch thick. Place a red bean ball in the center of each tangyuan skin and carefully wrap, pinching closed. Roll between your palms to create a smooth ball. Repeat with the remaining red bean paste balls and tangyuan skins.
Drop the tangyuan into the boiling water and cook for 6–7 minutes, until floating. Once the balls float, cook for 1 more minute before removing from the water. Transfer the cooked tangyuan to the prepared plate and freeze for 1 hour, or until hardened.
Make the matcha cookie dough: In a medium bowl, combine the butter, sugar, and egg. With a whisk or electric hand mixer, mix until well combined and fluffy. Whisk in the vanilla. Sift in 1 cup (120 grams) of flour, the baking powder, and matcha powder. Fold the dry ingredients into the wet ingredients until just combined. Sift in the remaining ½ cup (60 grams) of flour and mix until thoroughly combined with no dry spots. Cover and refrigerate for 30 minutes.
Preheat the oven to 350°F (180°C). Line a baking sheet with parchment paper.
Remove the cookie dough from the refrigerator and portion into 10 40-gram (about 2-tablespoon) pieces. Roll each piece into a ball and create a well in the center. Place a frozen tangyuan into each well and carefully cover with the cookie dough, then roll into smooth balls. Place on the prepared baking sheet.
Bake the cookies for 15 minutes, then reduce the oven temperature to 300°F (150°C) and bake for another 5 minutes, until the cookie dough is set and lightly golden brown on the bottom.
Let the cookies cool for 10 minutes before serving.
Enjoy!