The Ultimate Recipe For Brain Health By Max Lugavere
Packed with nutrient-rich ingredients like leafy greens, colorful vegetables, and brain-boosting spices, this recipe is a powerhouse of flavor and nutrition. With each bite, you'll be supporting your cognitive health and enjoying a delicious meal.
May 04, 2023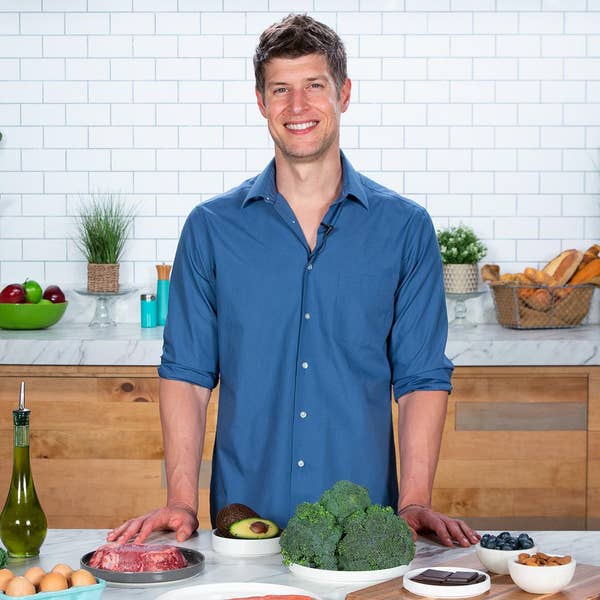 Ingredients
for 1 serving
1 cup brussels sprouts

(100 g)

, trimmed and halved
5 tablespoons extra virgin olive oil, divided
1 teaspoon kosher salt, plus more to taste
¾ teaspoon pepper, plus more to taste
1 tablespoon brown mustard
1 salmon fillet, wild
1 cup fresh arugula

(20 g)

½ lemon, plus more to taste
⅛ teaspoon mustard seed powder
Preparation
Preheat the oven to 350°F (180°C).
Spread the Brussels sprouts on a small baking sheet. Drizzle with 2 tablespoons of olive oil and season with ½ teaspoon salt and ½ teaspoon pepper. Toss to coat.
Bake for 45–50 minutes, or until the sprouts are browned and crispy.
While the Brussels are roasting, marinate the salmon: In a small bowl, combine 1 tablespoon of olive oil, ⅛ teaspoon salt, ⅛ teaspoon pepper, and the brown mustard.
Place the salmon, skin-side down, in a glass baking dish and pour the mustard mixture over it. Spread the mixture evenly over the salmon, then marinate at room temperature for 20 minutes.
Just before the salmon is finished marinating, prepare the arugula salad: In a medium bowl, toss the arugula with the lemon juice, 1 tablespoon of olive oil, and ¼ teaspoon salt, or to taste.
Heat the remaining tablespoon of olive oil in a medium pan over medium heat. Pan fry the salmon for about 4 minutes on each side, or until cooked to your desired level of doneness. Transfer to a serving plate.
Sprinkle the Brussels sprouts with the mustard seed powder and plate with the salmon and arugula. Squeeze a bit of lemon juice over the salmon.
Enjoy!
Hate losing that perfect recipe? Save and organize recipes easily on the Tasty app. Download now.