Tofu "Egg" Breakfast Sandwich
Say hello to your new morning favorite: the Tofu Egg Breakfast Sandwich! This scrumptious, protein-packed delight will have you jumping out of bed and ready to tackle the day.
May 04, 2023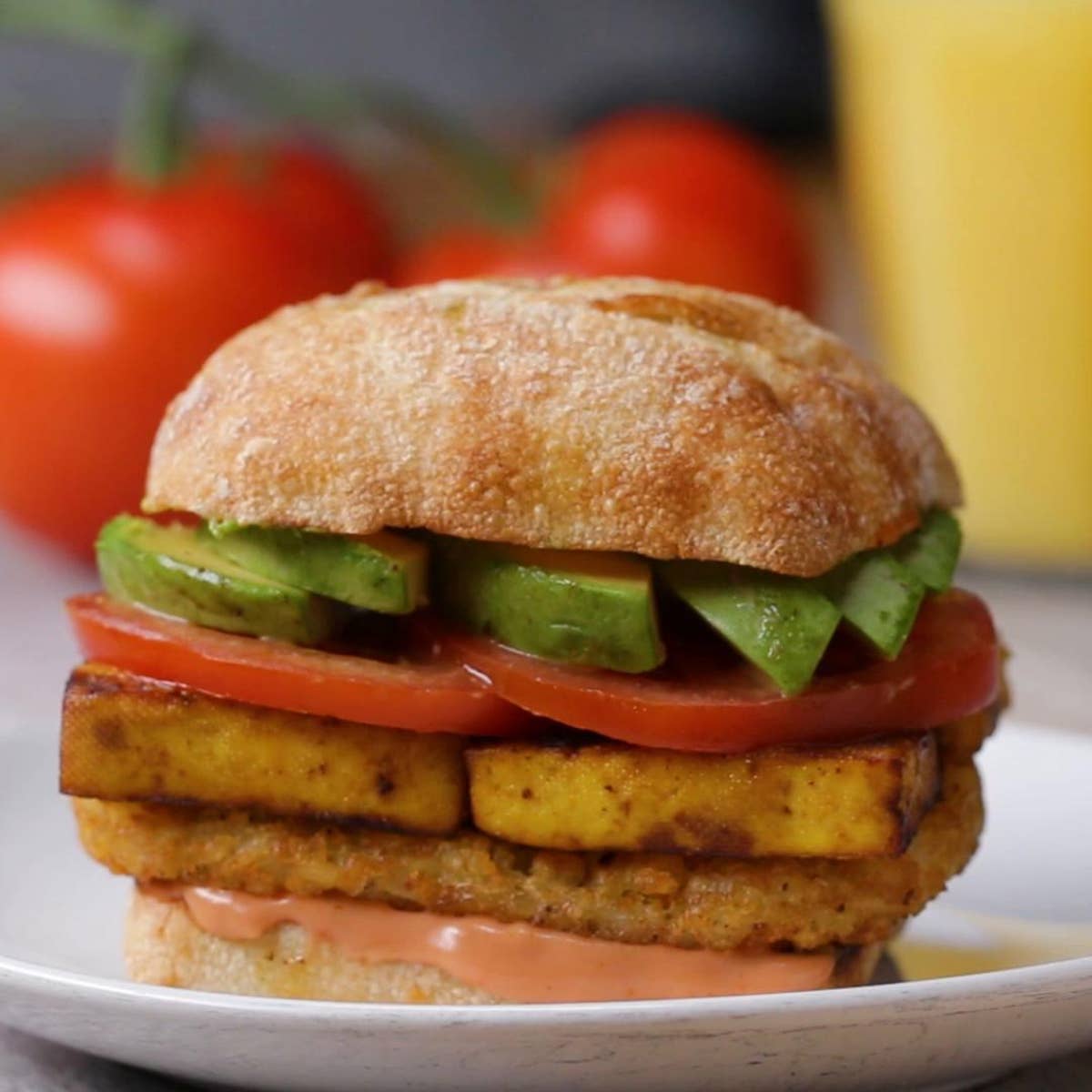 Ingredients
for 2 servings
1 tablespoon olive oil
7 oz tofu
2 tablespoons soy sauce, divided
½ teaspoon garlic powder, divided
¼ teaspoon turmeric, divided
¼ cup vegan mayonnaise
¼ cup ketchup
2 hashbrowns, cooked
2 ciabatta rolls
sliced tomato, to serve
sliced avocado, to serve
Preparation
Remove tofu from package and drain. Wrap the tofu in paper towels and cover with a couple heavy books. Let sit for 10 to 15 minutes to remove excess water.
Cut tofu in half, reserving one half for a future recipe. Slice into 4 rectangles.
Add olive oil to pan over medium heat. Add the tofu rectangles, 1 tablespoon soy sauce, ¼ teaspoon garlic powder, and ⅛ teaspoon turmeric, and let brown for 3 to 4 minutes before flipping over. Repeat on other side with other half of seasonings.
When both sides are browned, transfer tofu to plate.
To make sauce, combine vegan mayo and ketchup in small bowl.
Assemble sandwiches by coating ciabatta roll with sauce, then stack on 1 hashbrown, tofu "eggs" sliced tomato and sliced avocado. Repeat with remaining ingredients.
Enjoy!
Cook smarter, not harder. Use our AI chef Botatouille on the Tasty app. Download now.