Ube Keyks As Made By Chef Jae
Ube is a purple yam, similar in texture to a potato, but with sweet, nutty flavor. It's often used in Filipino desserts, some savory dishes, and even drinks. It's one of Chef Jae's favorite ingredients--here, she highlights the flavor in these vibrant ube cakes topped with cream cheese filling, cake crumbs, and sweet ube glaze.
October 30, 2020
Total Time
37 minutes
37 min
Prep Time
25 minutes
25 min
Cook Time
12 minutes
12 min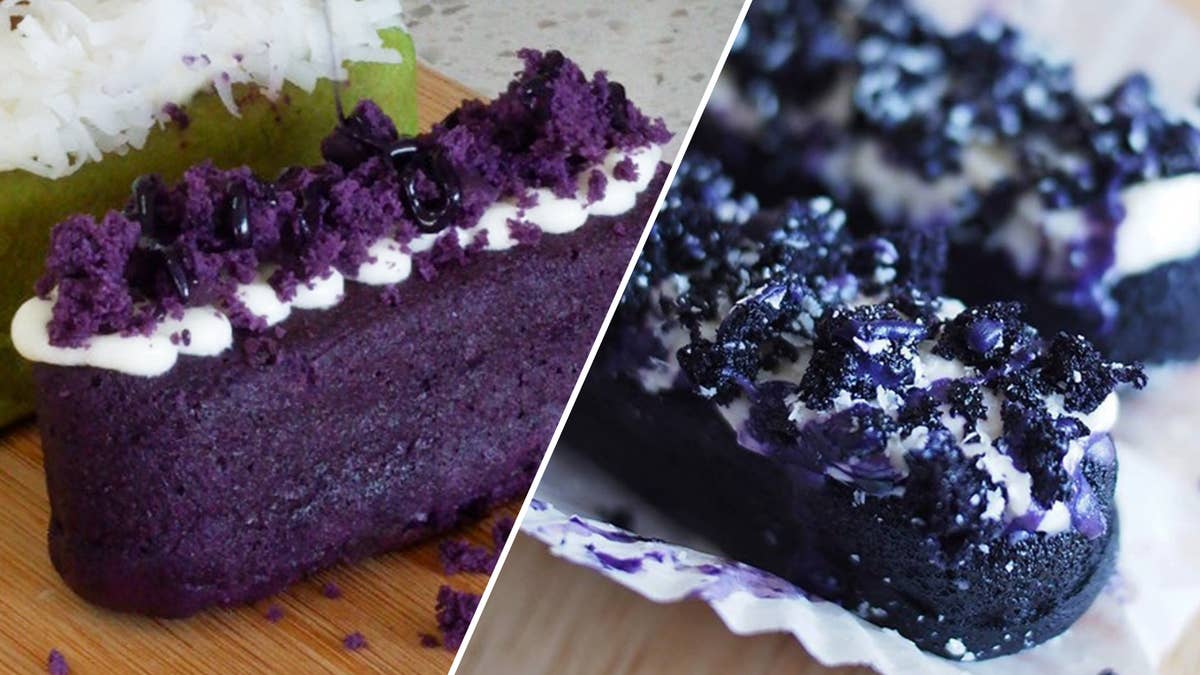 Total Time
37 minutes
37 min
Prep Time
25 minutes
25 min
Cook Time
12 minutes
12 min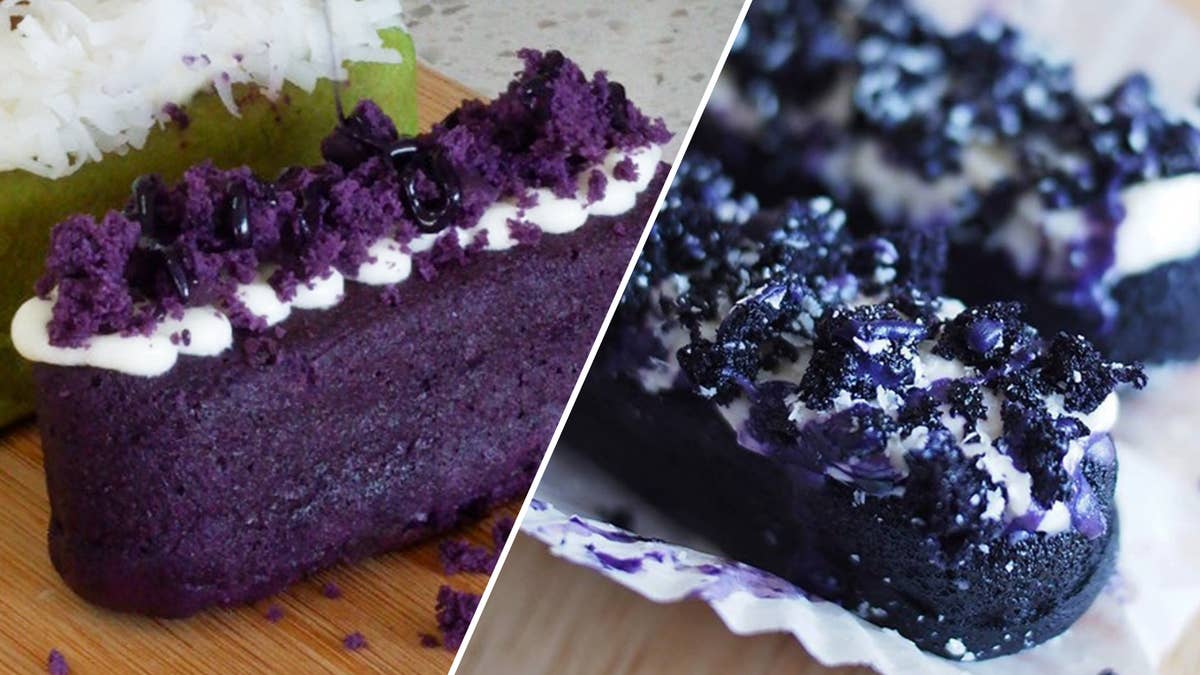 Ingredients
for 6 servings
Ube Cakes
2 large eggs, room temprature
1 stick unsalted butter, room temperature
1 ½ cups granulated sugar

(150 g)

2 ¼ cups all purpose flour

(280 g)

1 cup buttermilk

(240 mL)

1 teaspoon baking soda
1 teaspoon baking powder
½ teaspoon kosher salt
1 tablespoon powdered purple yam
1 teaspoon vanilla extract
1 teaspoon ube extract
nonstick cooking spray, for greasing
Filling
2 blocks cream cheese, room temperature
2 sticks unsalted butter, room temperature
4 cups powdered sugar

(440 g)
Ube Glaze
2 tablespoons powdered sugar
1 teaspoon powdered purple yam
2 drops ube extract
½ teaspoon whole milk
Special Equipment
canoe pan
piping bag, fitted with a round tip
Preparation
Preheat the oven to 325°F (160°C). Grease an 8-cavity canoe pan with nonstick spray.
In the bowl of a stand mixer fitted with the whisk attachment (or in a large bowl with an electric hand mixer) beat together the eggs and and butter on medium speed until combined and fluffy, about 2 minutes. Add the sugar and mix for another 2 minutes, until lightened in color.
Add the flour and mix on low speed to incorporate. Gradually add the buttermilk and continue mixing until smooth and combined. Add the baking soda, baking powder, salt, powdered purple yam, ube extract and vanilla extract. Mix until incorporated and the batter is smooth.
Fill each cavity of the prepared pan with 2–3 tablespoons of the batter.
Bake the cakes for 12 minutes, until puffed and a toothpick inserted into the center of a cake comes out clean. Remove from the oven and let rest in the pan until cool enough to handle.
While the cakes bake, make the filling: In a large bowl, beat the cream cheese and butter with an electric mixer on medium speed until combined, about 2 minutes. Gradually add the powdered sugar and continue to mix until smooth and incorporated. Transfer the filling to a piping bag fitted with a small round tip.
Make the glaze: In a medium bowl, whisk together the powdered sugar, powdered purple yam, ube extract, and milk until smooth.
Crumble 1 cake into a small bowl and set aside.
Pipe the filling into 3 holes through the top of each cake, then pipe more filling on top. Sprinkle the tops with the cake crumbs and drizzle with the glaze.
Enjoy!
Meal planning made easy with the Tasty app. Download now to see exclusive curated meal plans.