White Chocolate Almond Cookies
August 14, 2023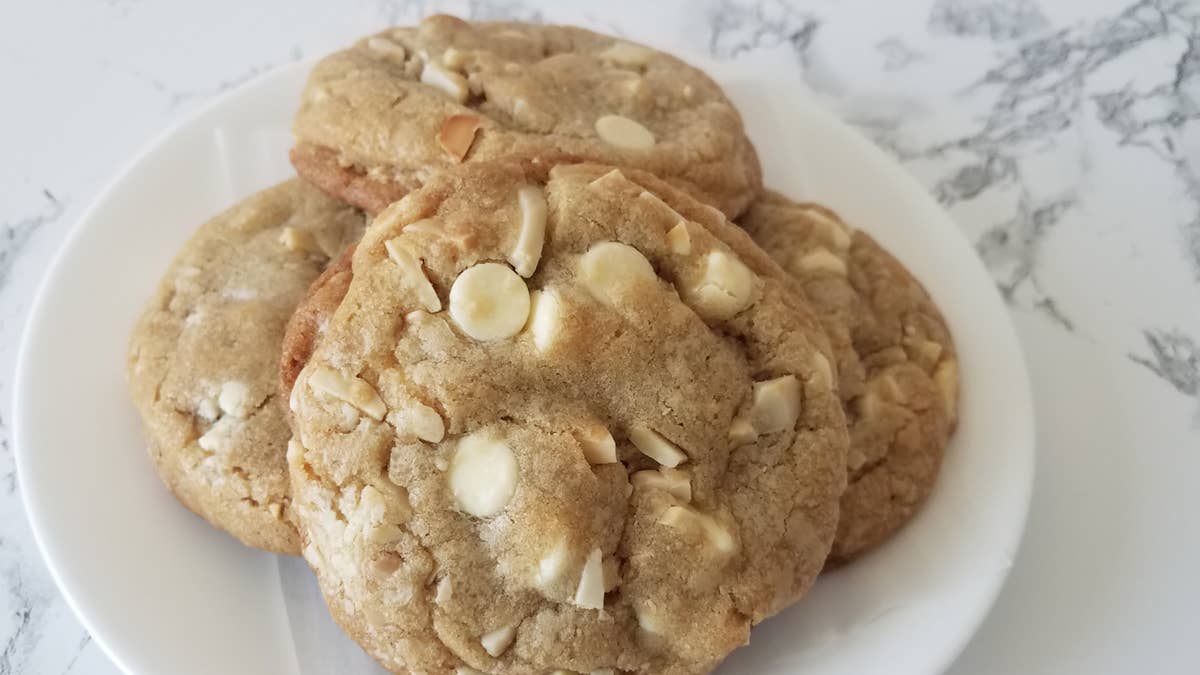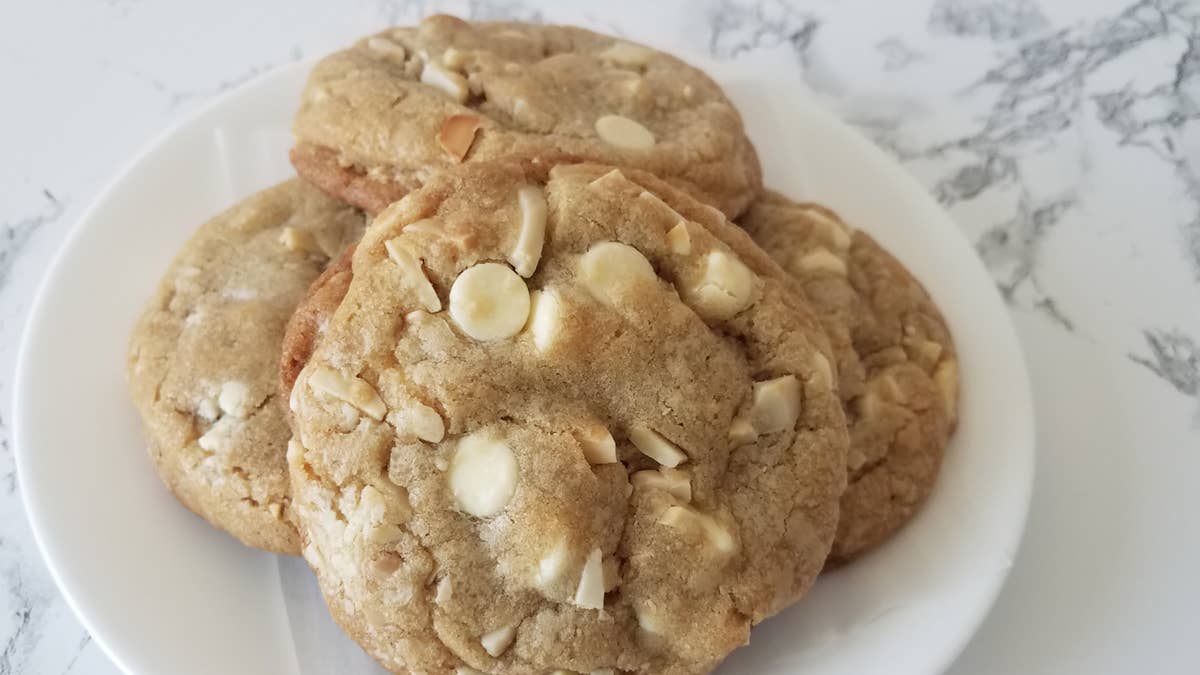 Ingredients
for 10 servings
1 ⅔ cups all purpose flour

(85 g)

½ teaspoon baking soda
½ teaspoon cornstarch, corn flour
½ teaspoon kosher salt
10 tablespoons butter, melted and cooled
⅔ cup light brown sugar

(135 g)

¼ cup granulated sugar

(50 g)

1 large egg, @ room temperature
1 teaspoon pure vanilla extract
¼ teaspoon almond extract
½ cup whole almonds

(60 g)

, (lightly toasted, and chopped)
½ cup almond

(65 g)

, slivered - lightly toasted, and roughly chopped
⅔ cup white chocolate chip

(95 g)

, white chocolate chunks, or white baking chips
Preparation
Place butter in a heatproof bowl and melt in the microwave on the lowest heat setting in 10-second increments until completely melted; set aside to cool completely.
In another bowl, add the flour, baking soda, cornstarch (corn flour), and salt, and mix until well combined; set aside.
Once the butter has cooled down, add the brown sugar, granulated sugar, vanilla extract, and almond extract; whisk until the mixture has thickened, about 1-2 minutes. Next add the egg and mix until smooth and homogenous.
Add the flour mixture to the butter mixture and mix until well combined and a dough forms; add the chopped almonds and the white chocolate chips and mix until thoroughly distributed.
Cover the dough with plastic wrap, or foil and place in the fridge for AT LEAST 30 minutes.
Preheat the oven to 350℉ (175 C), and line two cookie sheets with parchment paper, or silicone place mats.
Portion the dough into 2 tablespoons/1 oz. balls and place on a lined baking sheet.
Bake cookies for 10-12 minutes, rotating cookie sheet halfway through baking time to ensure even browning. Let the cookies sit on the tray for minutes, then transfer to a cooling rack, store in an airtight container
Don't let a good recipe slip away. Download the Tasty app and save your favorites for easy access.