91% would make again
White Chocolate Chip Truffle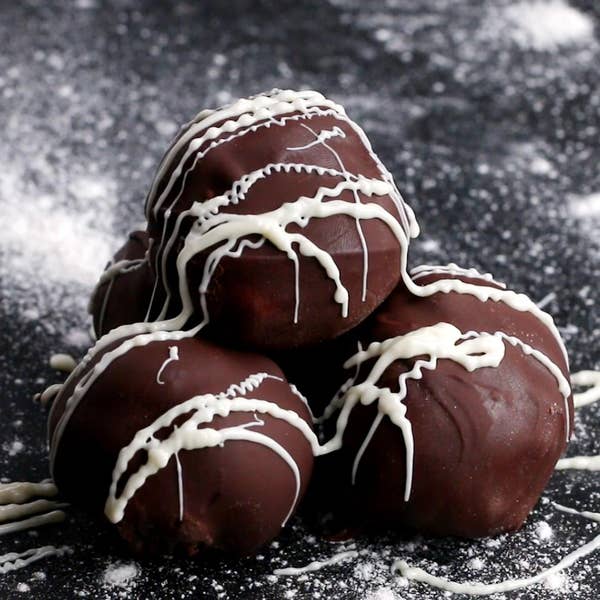 Ingredients
for 4 servings
3 cups white chocolate chip

(525 g)

1 teaspoon vanilla extract
½ cup heavy cream

(120 mL)

1 cup semi-sweet chocolate chips

(175 g)
Topping
1 cup semi-sweet chocolate chips

(175 g)

, melted
¼ cup white chocolate chips

(45 g)

, melted
Preparation
In a medium pan, combine the white chocolate chips, vanilla, and heavy cream over low heat. Mix until smooth. Pour the mixture into a loaf pan. Allow to sit in the refrigerator for 20 minutes to cool.
Pour the semisweet chocolate chips into the truffle mix and stir to combine evenly. Place in the refrigerator for 1 hour, or until the mixture is solid.
With an ice cream scoop, form balls from the mixture (refreeze the truffle mix if it begins to thaw). Keep the truffle balls in the refrigerator while you prepare the topping.
Make the topping by melting the semisweet chocolate and white chocolate in separate bowls. Dip each truffle in the melted semisweet chocolate and allow to try. Drizzle the truffles with the melted white chocolate and refrigerate. Serve cold.
Enjoy!