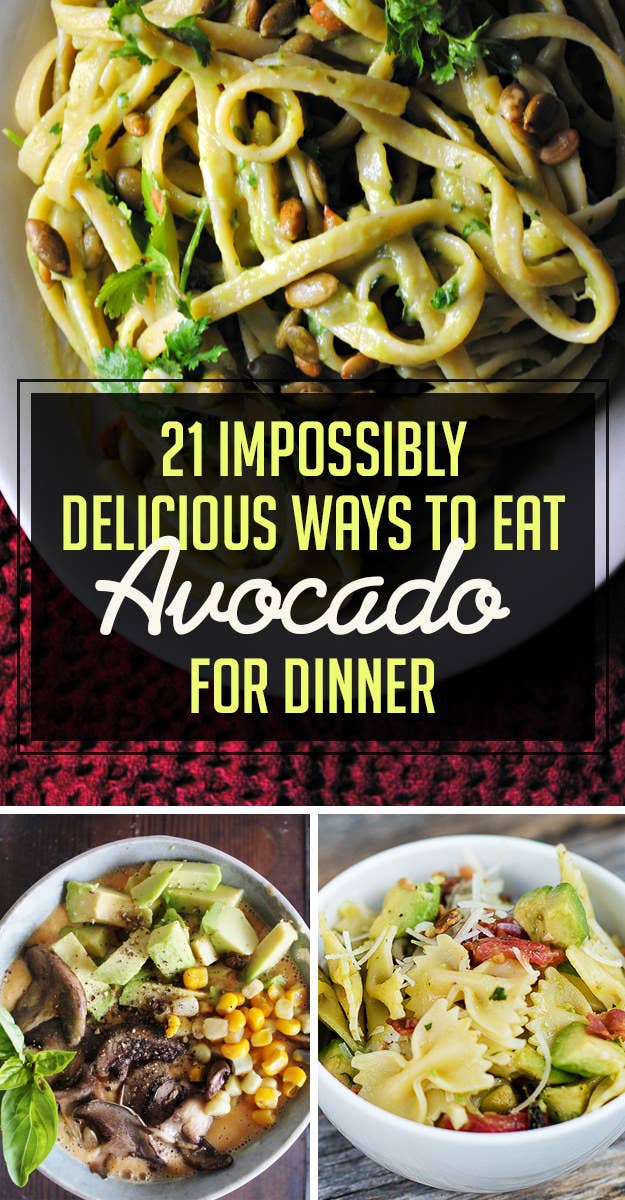 1.
Spicy Shrimp and Avocado Salad With Miso Dressing 2.
Tomato, Avocado, Mushroom, and Corn Soup 3.
Stovetop Avocado Mac 'n' Cheese 4.
Asparagus, Snap Pea, and Avocado Pasta 5.
Avocado-Stuffed Burger 6.
Smoked Salmon, Avocado, and Arugula Salad 7.
Five-Ingredient Easy White Chicken Chili 8.
Quinoa Salad With Asparagus, Peas, Avocado, and Lemon Basil Dressing 9.
Chicken Avocado Burgers 10.
Charred Corn and Avocado Pizza 11.
Grilled Salmon With Avocado Salsa 12.
Pepita and Avocado Pasta 13.
Cucumber, Avocado, and Feta Salad 14.
Avocado Naan Flatbread With Kale and Roasted Acorn Squash 15.
Avocado Orzo With Shrimp Make orzo a taste extra rich with warm avocado mixed in. Get the recipe here.
16.
Tuna and Avocado Brown Rice Bowl 17.
Avocado Grilled Cheese 18.
Zucchini Pasta and Creamy Avocado-Cucumber Sauce 19.
Avocado and Parmesan Pasta 20.
Chicken and Avocado Soup 21.
Portobello Mushrooms With Avocado Pesto