17 Egg-Cooking Hacks That Are Borderline Genius
Cooking eggs is easy once you have a few tricks up your sleeve.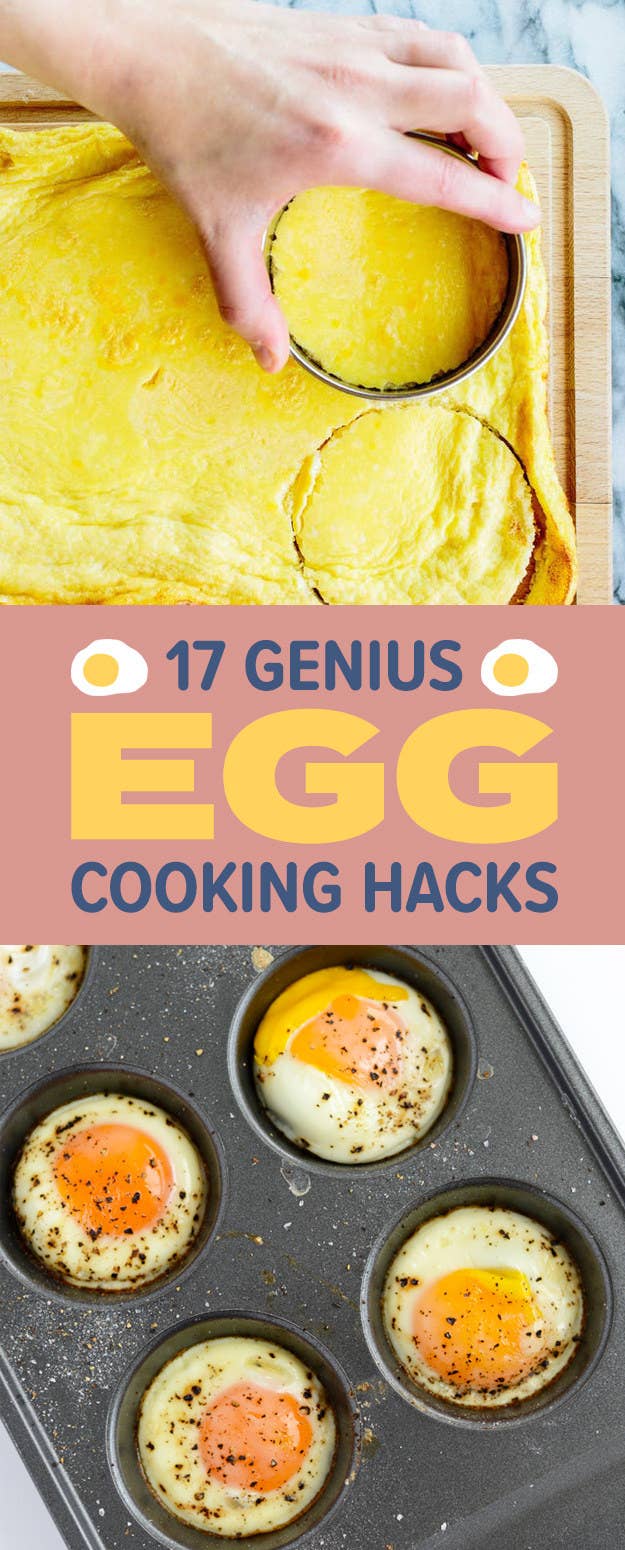 1.
Poach eggs in the microwave.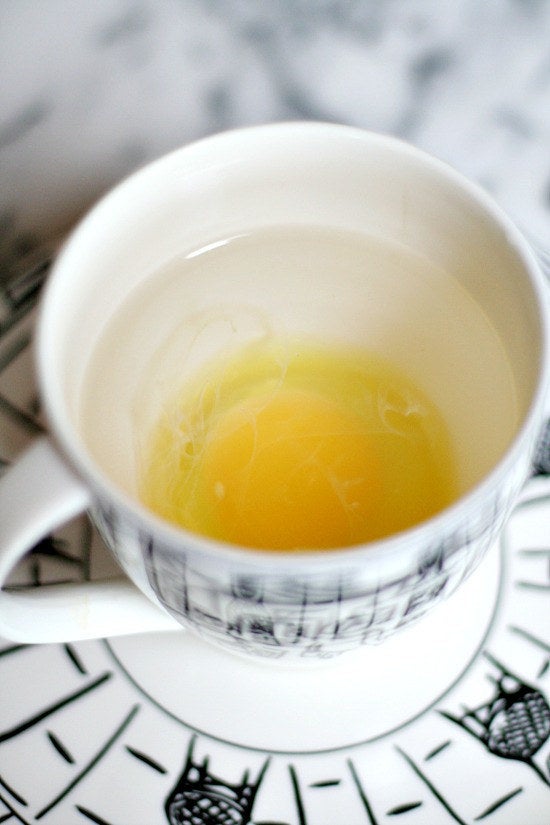 A mug, some water, and 45 seconds in the microwave is all it takes to make perfectly poached eggs. Learn how to do it here.
2.
Or, if you go with the stovetop method, poach them in plastic wrap.
3.
Even better, go with Julia Child's foolproof method for poaching eggs.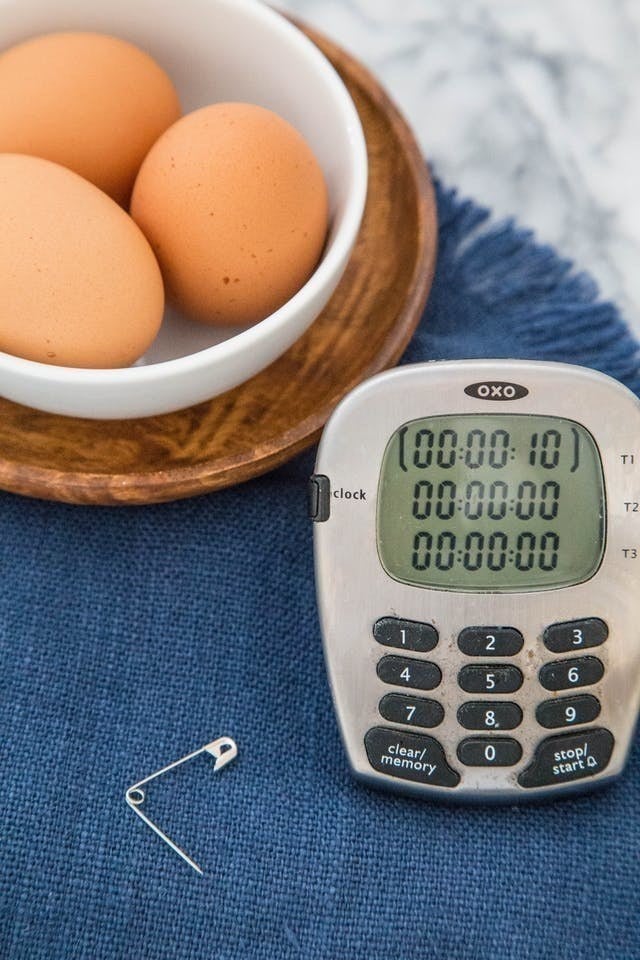 Just boil them in the shell for ten seconds before cracking them into simmering water. The whites will firm up just enough to keep them perfectly round while poaching. Learn how to do it here.
4.
Get rid of excess moisture by cracking eggs into sieves before poaching or frying them.
5.
Cook an omelette in a plastic bag for the perfect make-ahead breakfast.
6.
Use a rice cooker to gently scramble eggs...
7.
Or even easier, a microwave.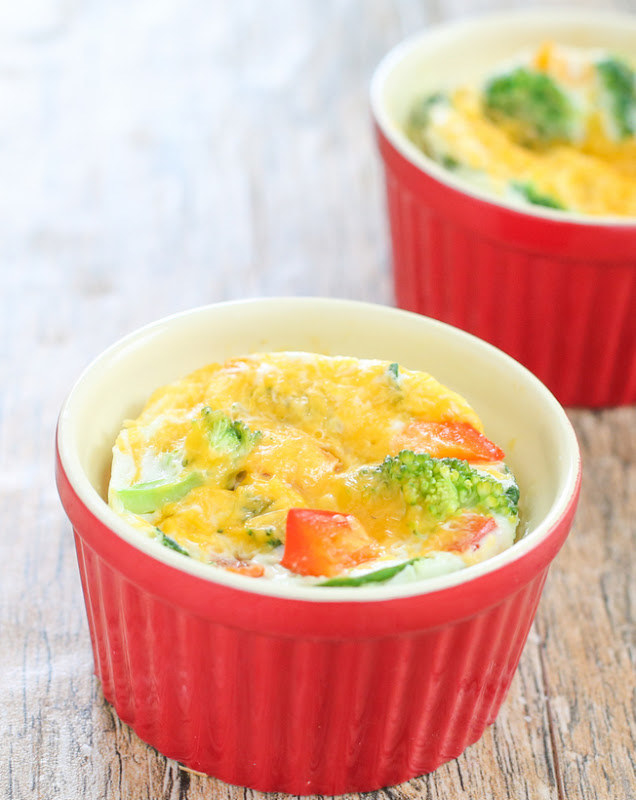 8.
Bake them on a sheet tray to effortlessly cook omelettes for a crowd.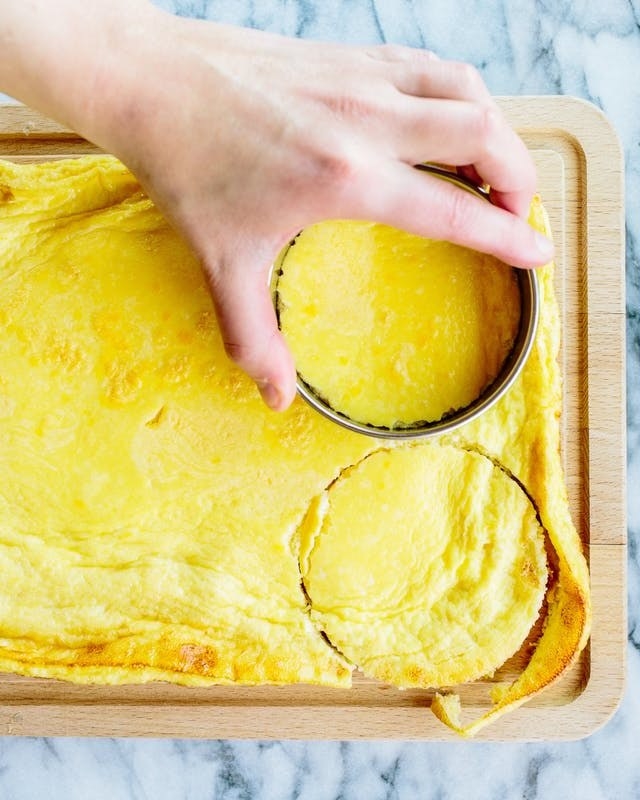 9.
Instead of using your hands, use a water bottle to easily separate eggs.
10.
Bake them in muffin tins to make perfect sandwich-toppers.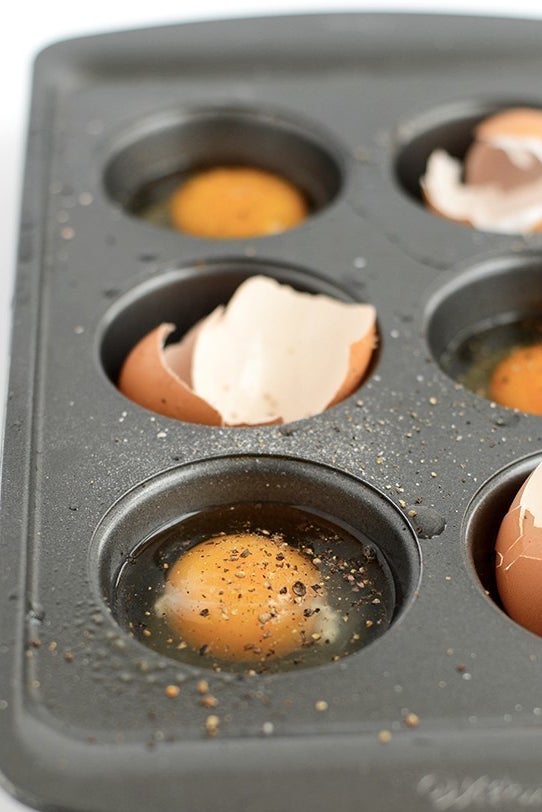 With this technique you can easily make a whole tray of eggs in one shot. It's perfect for feeding a crowd (and even more perfect for topping English muffins). Learn how to do it here.
11.
Or bake them on a wet towel for perfect hard-cooked eggs (à la Alton Brown).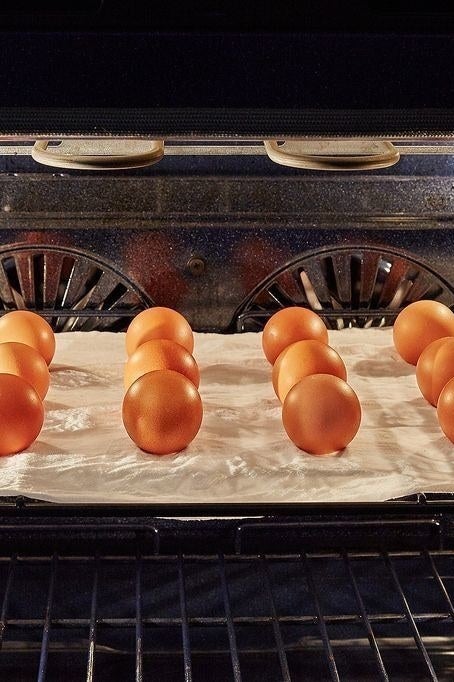 The wet towel protects them from browning on the grates and creates the creamiest hard-cooked eggs you'll ever have. Learn how to do it here.
12.
And if you're a fan of the Instant Pot, you can cook them in there too!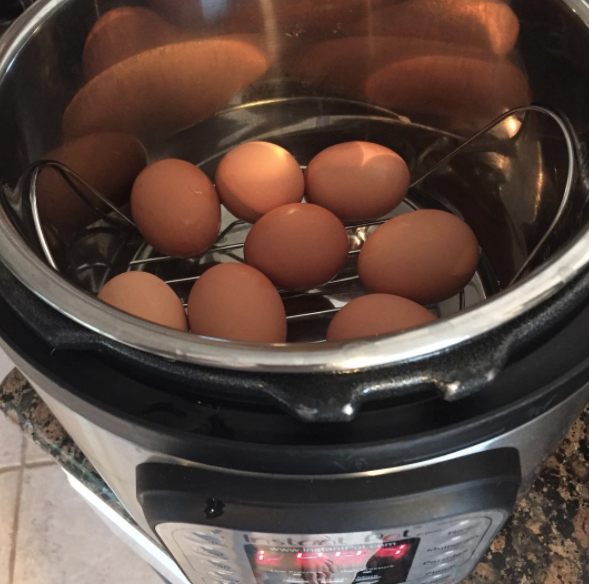 13.
Or cook them in a pressure cooker.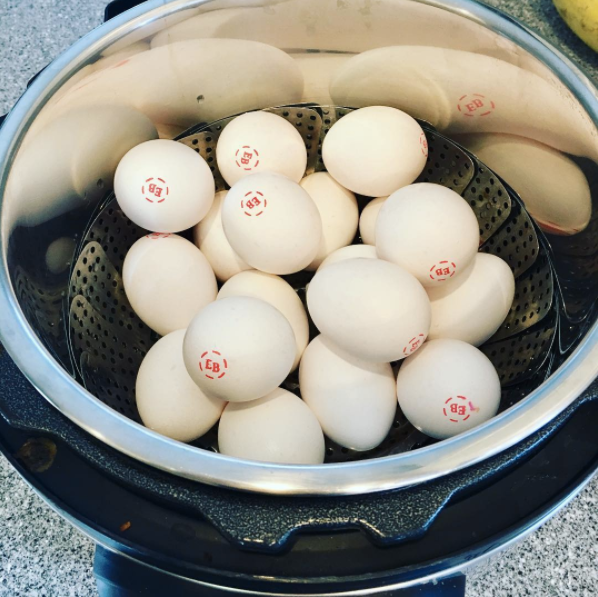 14.
When boiling eggs, add baking soda to the water to make peeling them a breeze.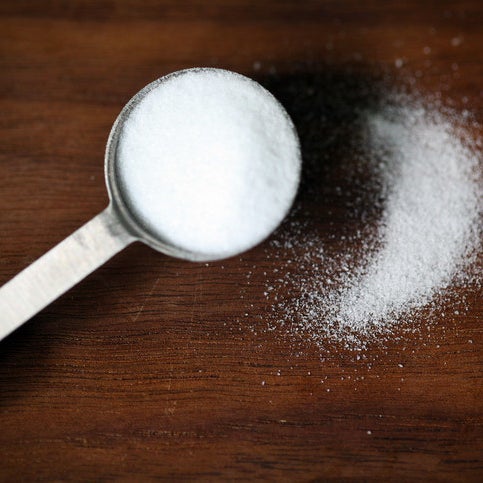 Just add 1/4 teaspoon of baking soda to a large pot of water and your shells will peel right off. Learn how to do it here.
15.
Peel hard-boiled eggs by shaking them in a jar filled with water.
16.
Go untraditional and "blow" them right out of their shells.
17.
Or simply peel them with a spoon if you're feeling less adventurous.