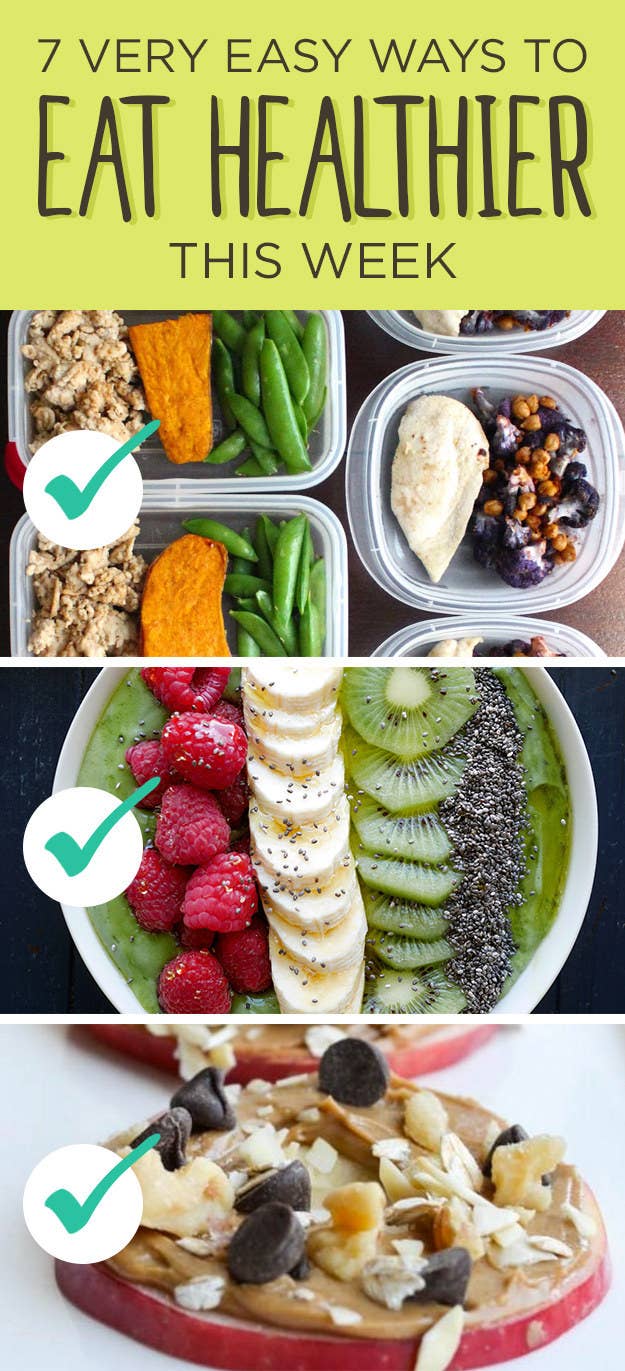 1.
Make big batches of two of your favorite healthy recipes on a Sunday, eat them for lunch all week. 2.
On weekends, take advantage of less busy mornings and make something healthy — and pretty — for breakfast.
3.
If you're in a smoothie rut, try a smoothie ~BOWL~ instead. 4.
If you have a nighttime sweets craving — or, an anytime sweets craving — try these quick apple "cookies" instead of candy or baked goods. 5.
Make a big batch of root vegetable soup and eat it for dinner a couple nights this week.
6.
Spice up your snack game with one of these 100-calorie ideas. 7.
Trade your morning muffin for a protein packed mini frittata that you can make ahead of time.
One batch might not be enough to get you through the whole week. but it's an awfully good start. Bonus points for the fact that this is an egg breakfast you can eat on-the-go. Recipe here.