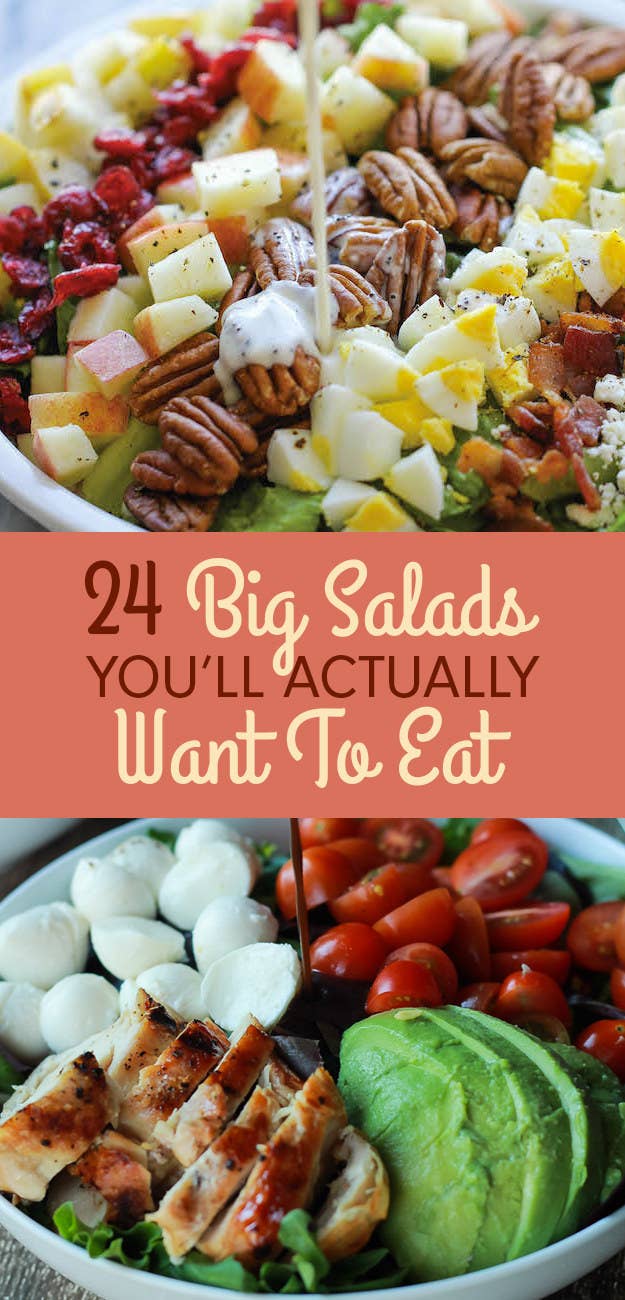 1.
Baby Kale Breakfast Salad with Soft-Boiled Eggs and Maple-Bacon Vinaigrette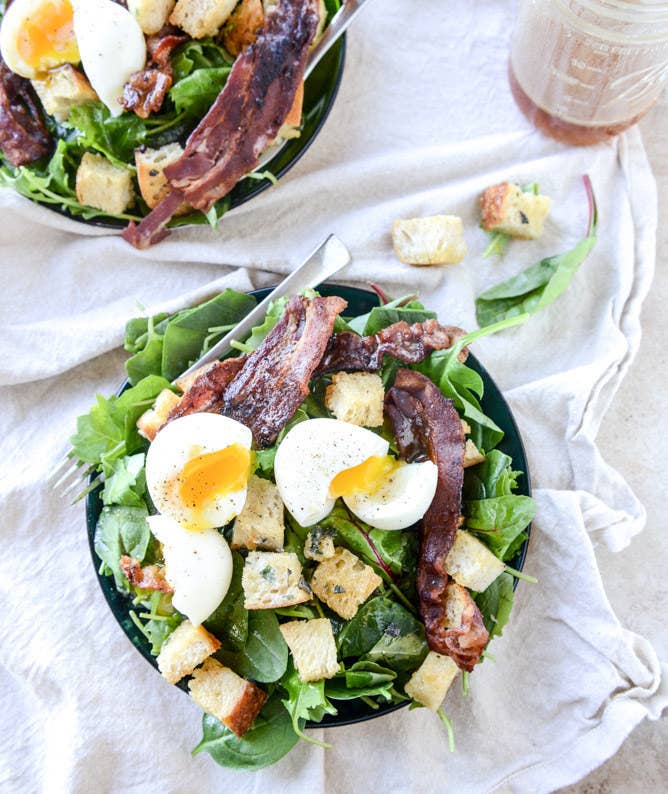 2.
Skinny Chicken and Avocado Caesar Salad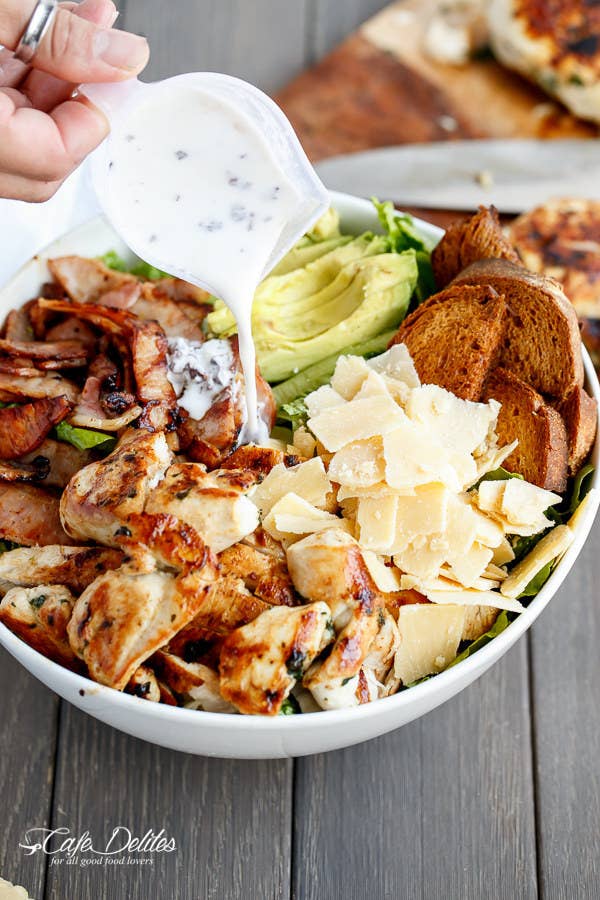 3.
15-Minute Avocado Caprese Chicken Salad with Balsamic Vinaigrette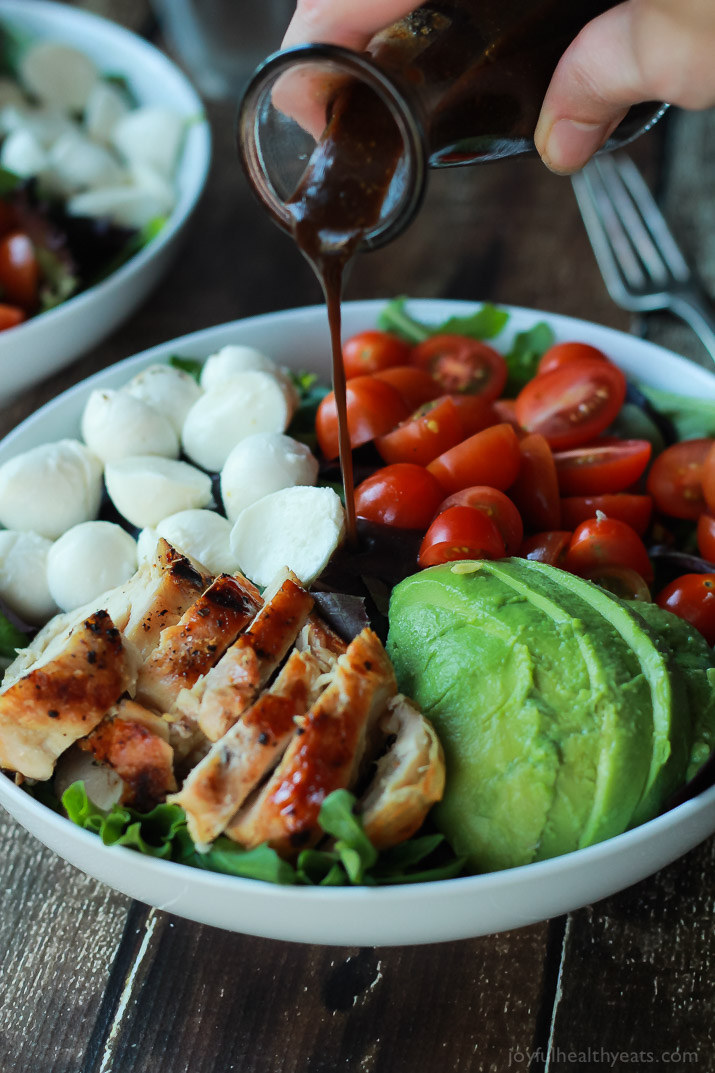 4.
BBQ Salmon and Crispy Chickpea Salad with Greek Yogurt Ranch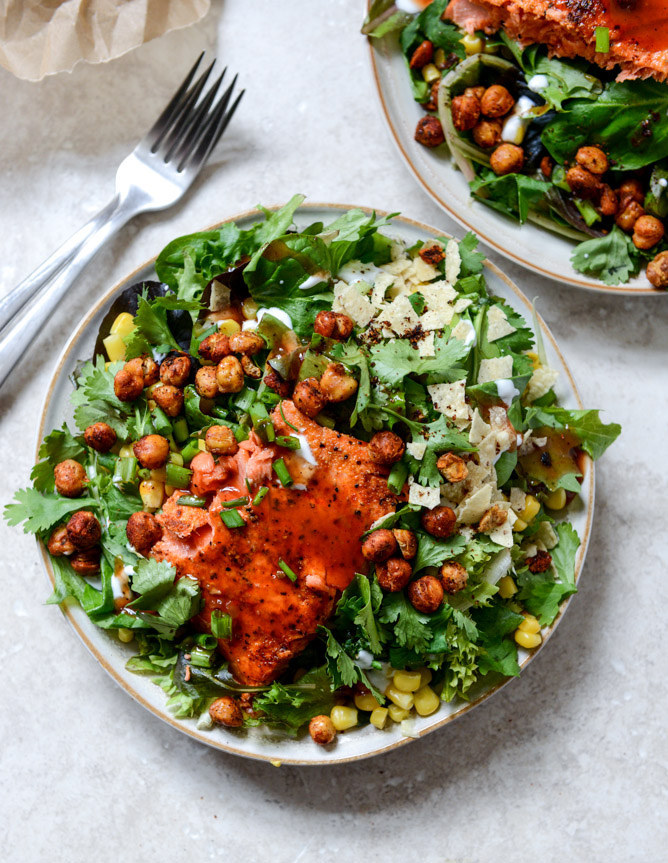 5.
Brussels Sprouts, Cranberry, and Quinoa Salad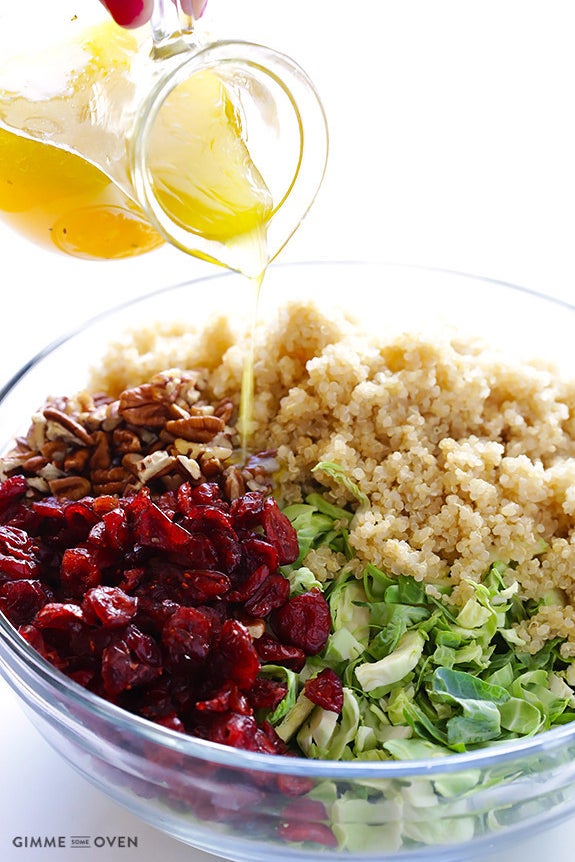 Tastes like Thanksgiving, without any food coma after-effects. Recipe here.
6.
Apple, Cranberry, and Walnut Salad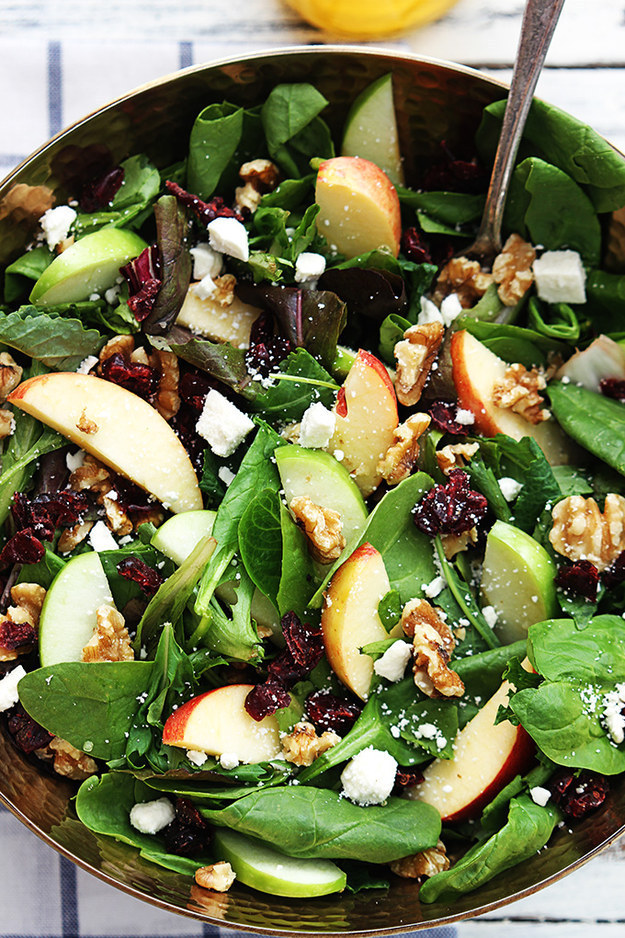 7.
Classic Salad Niçoise
8.
Seared Tuna Salad with Ginger Vinaigrette and Wonton Crisps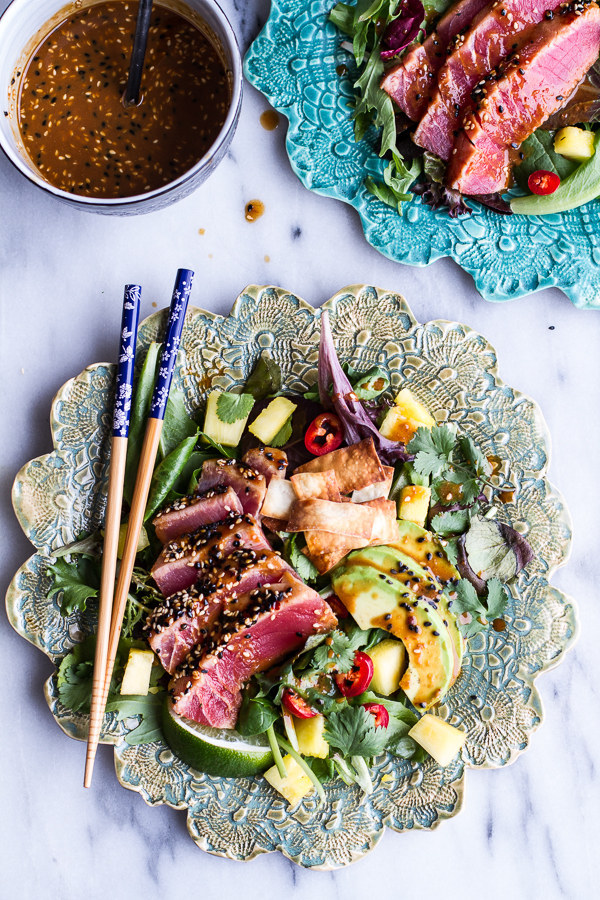 9.
Chile-Garlic Kale Salad with Fried Chicken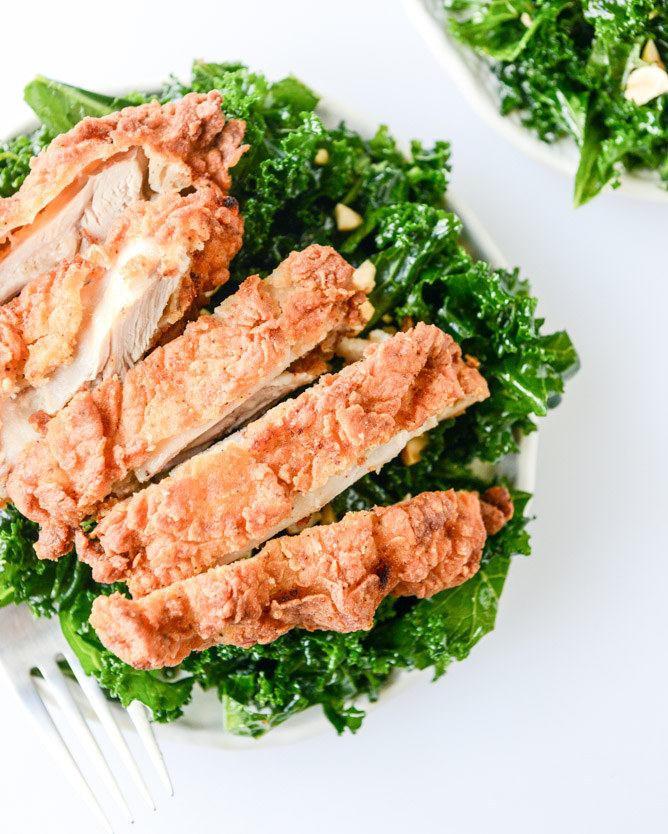 10.
Loaded Cheeseburger French Fry Salad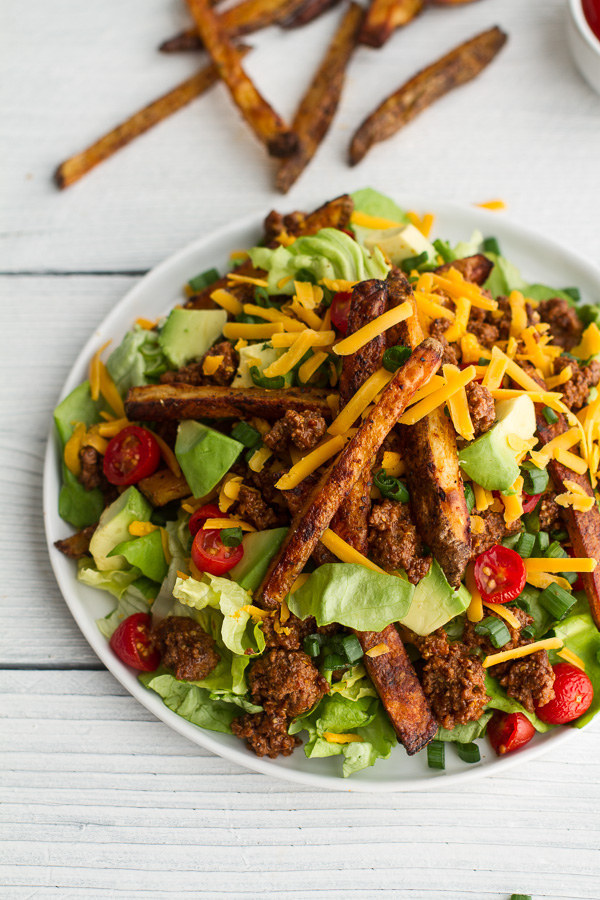 11.
Harvest Cobb Salad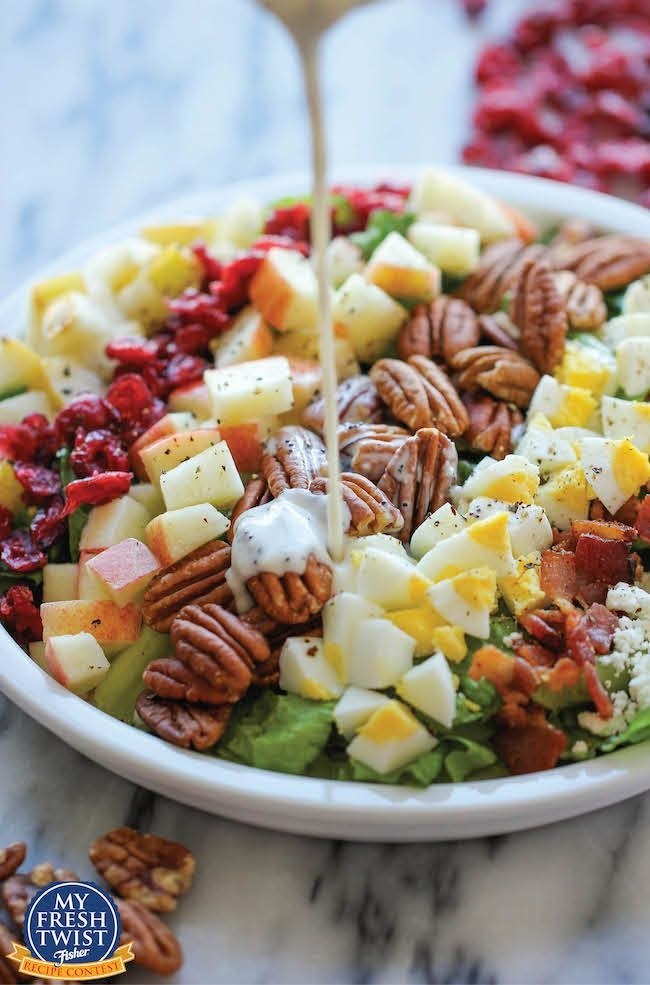 12.
Autumn Arugula Salad with Caramelized Squash and Pomegranate-Ginger Vinaigrette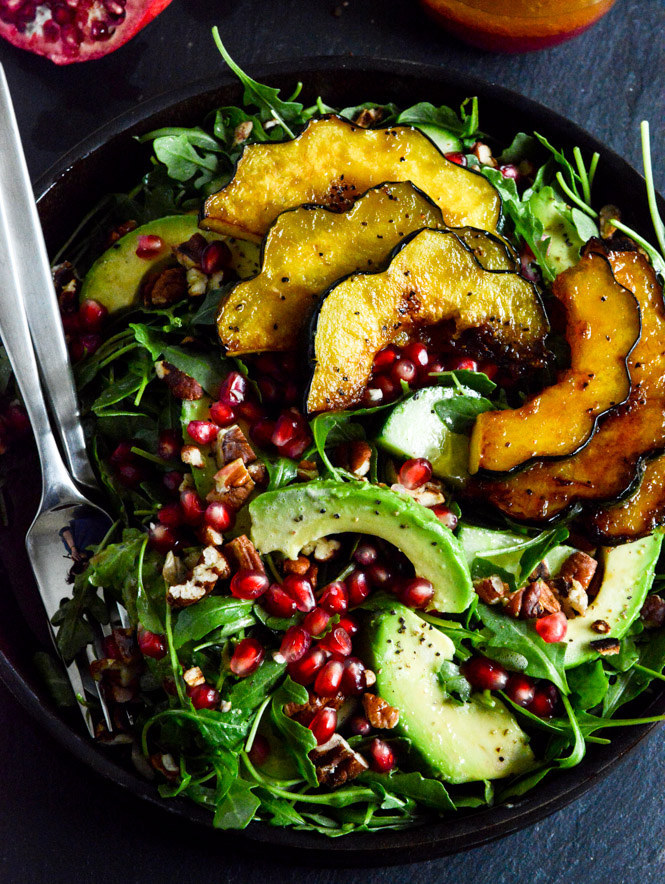 13.
The Big Vegan Bowl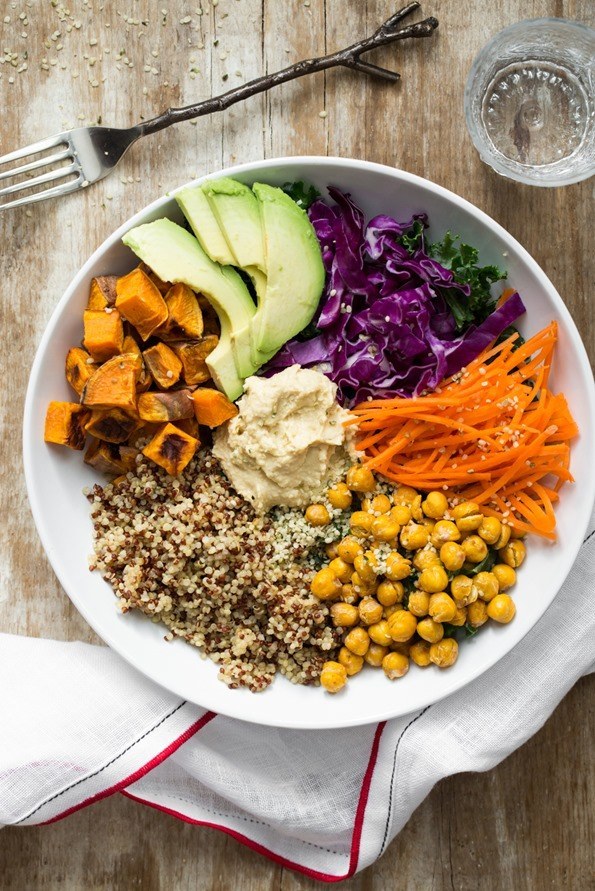 14.
Farmhouse Farro Salad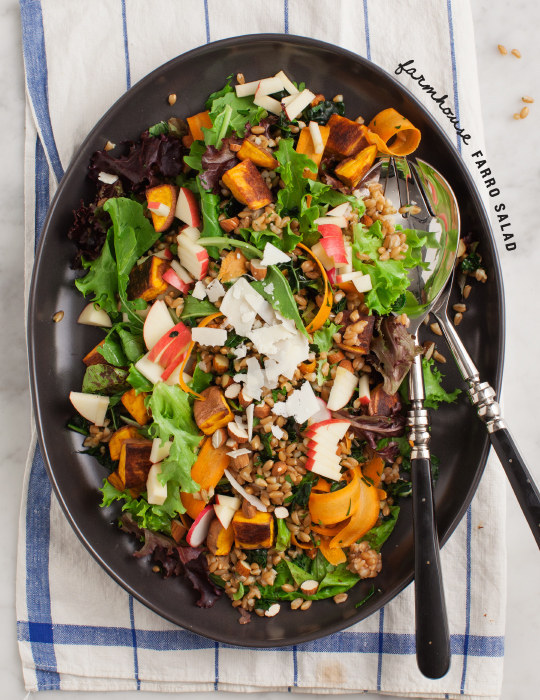 15.
Warm Spinach Salad with Bacon and Eggs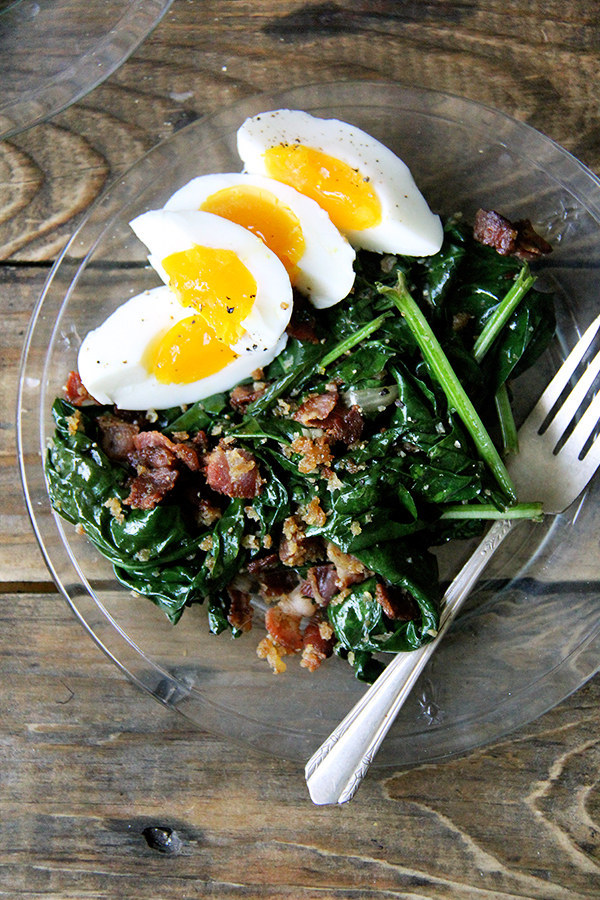 16.
Grilled Chicken Chopped Antipasto Salad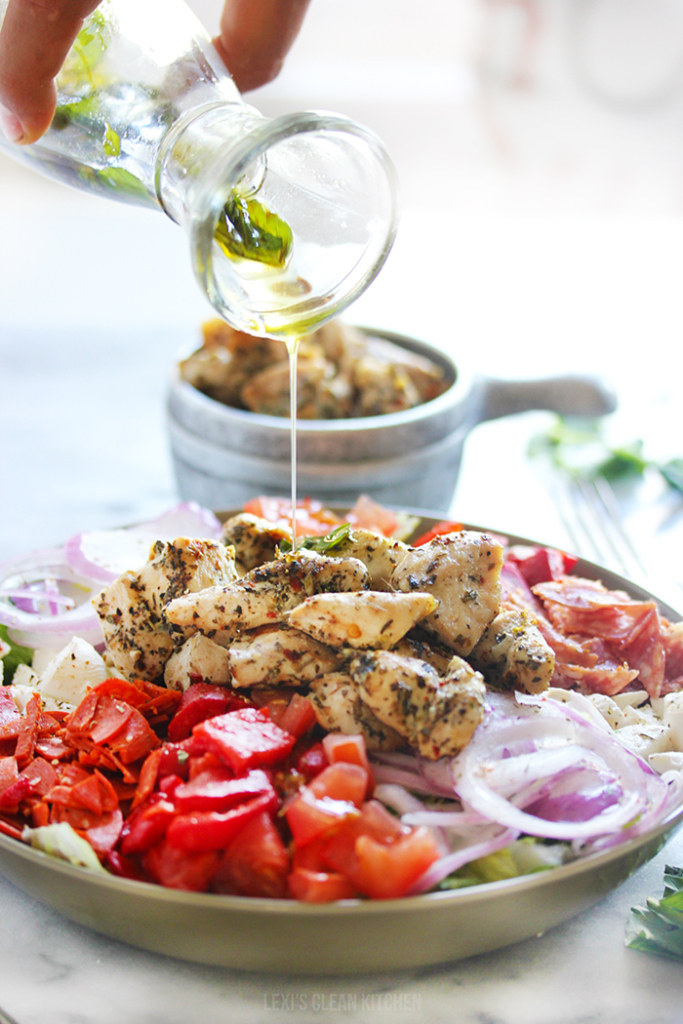 17.
Garlicky Kale Salad with Tandoori Chickpeas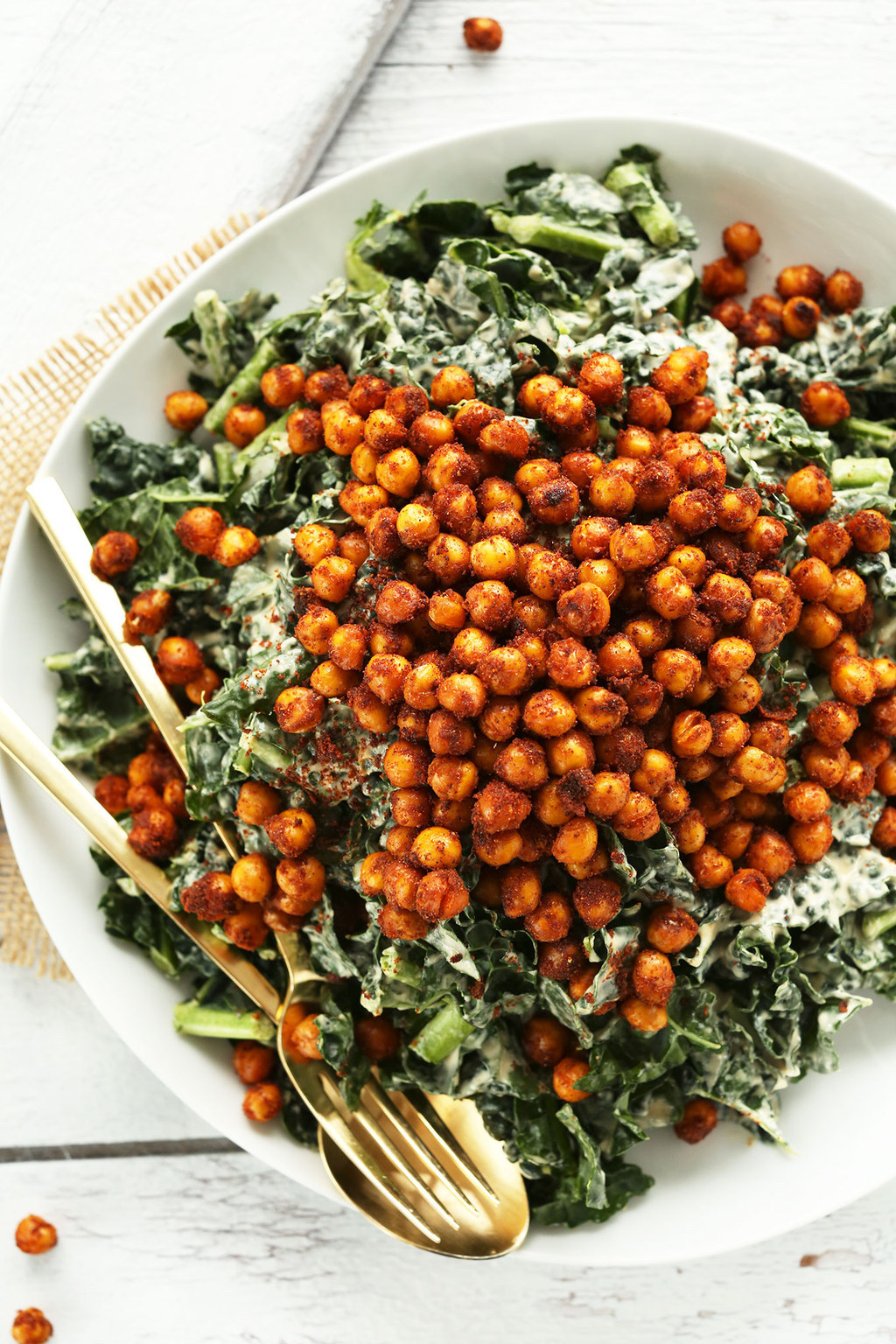 18.
Tequila-Lime Flank Steak Fajita Salad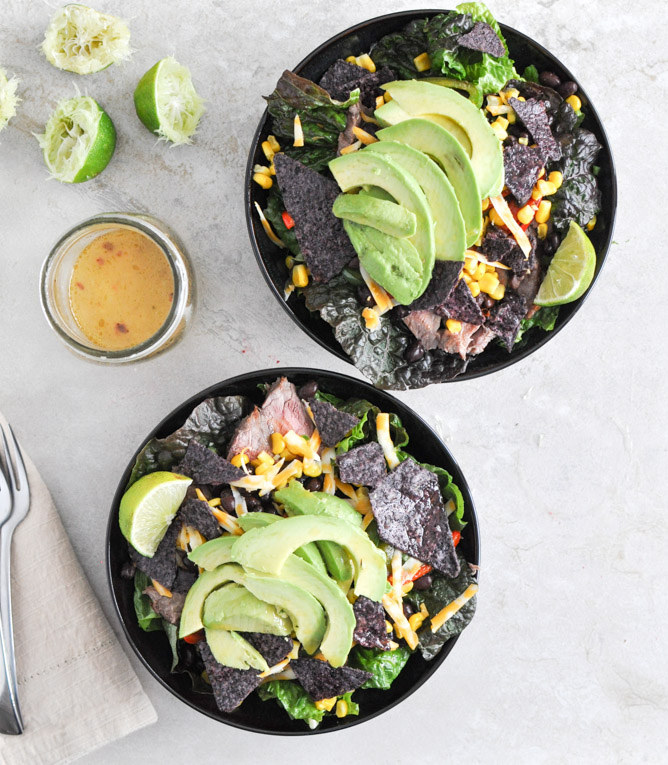 19.
Quinoa, Apricot, and Arugula Salad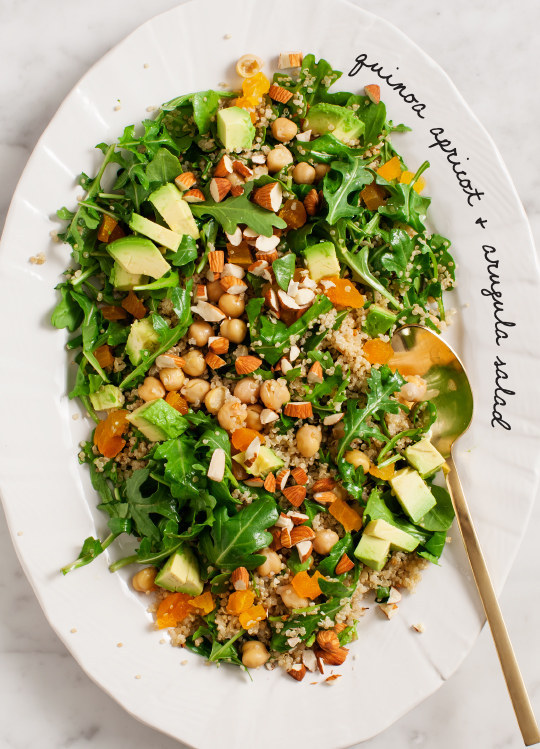 20.
Warm Roasted Vegetable Salad Bowl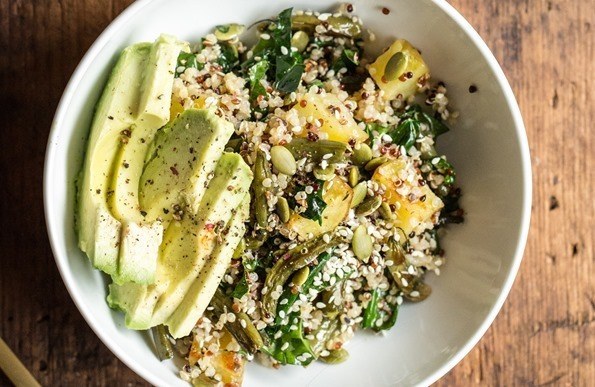 21.
Shrimp and Avocado Salad with Miso Dressing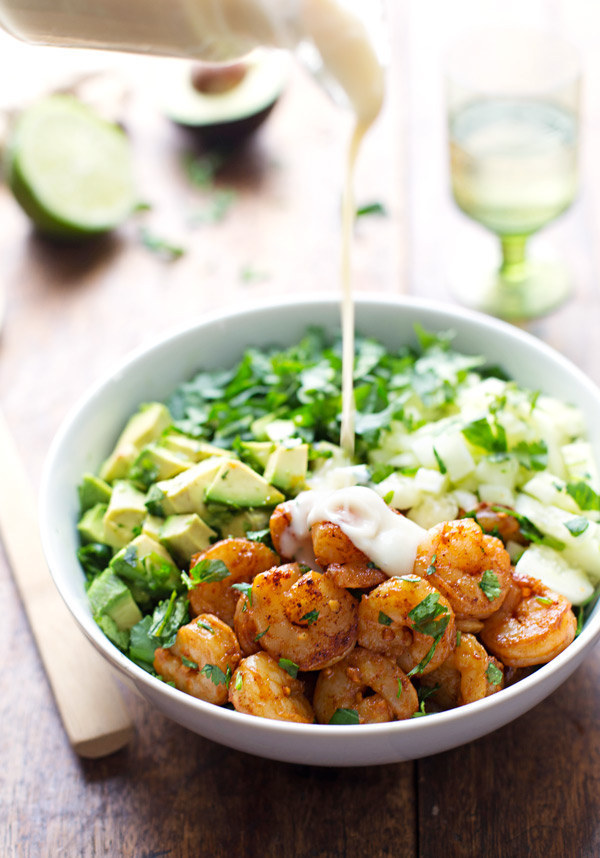 22.
French Lentil and Vegetable Salad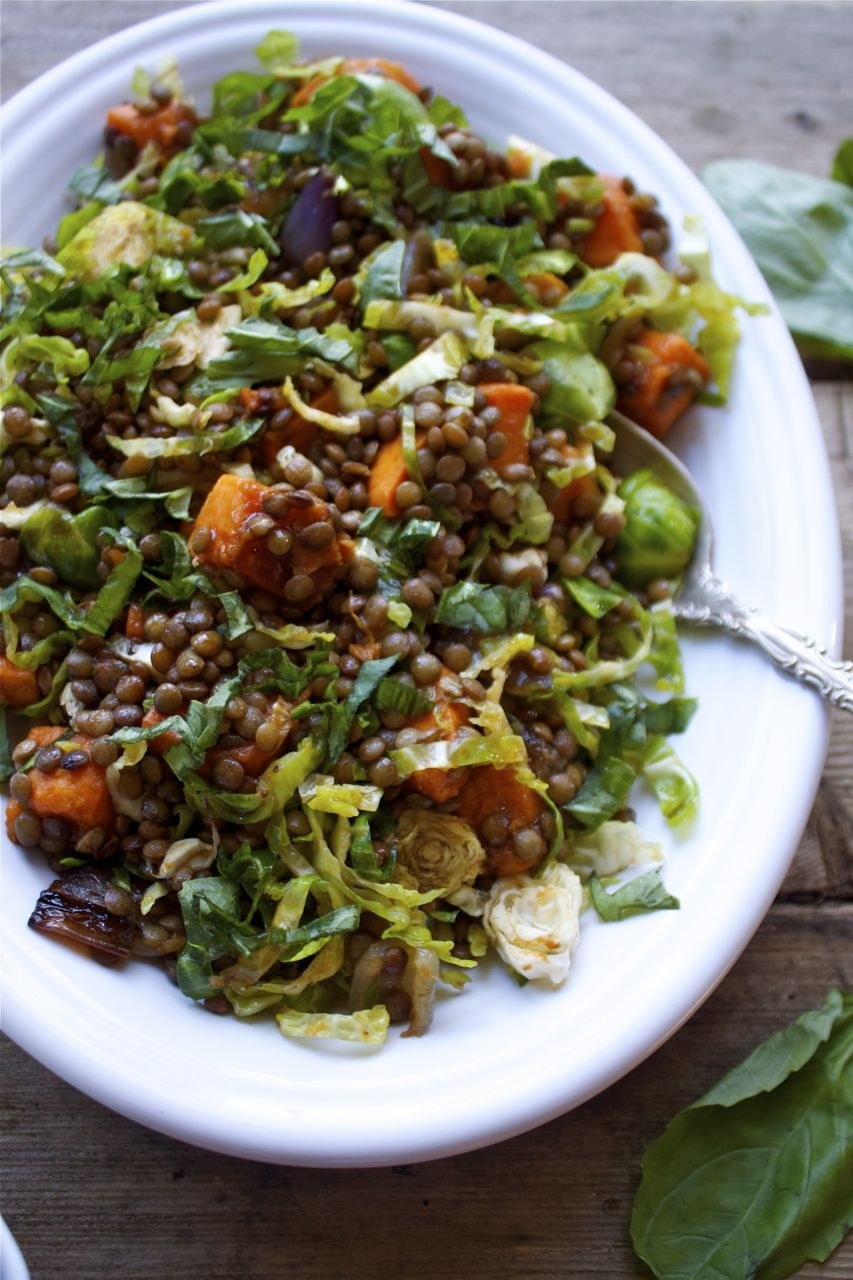 23.
Grilled Asian Pork Tenderloin Salad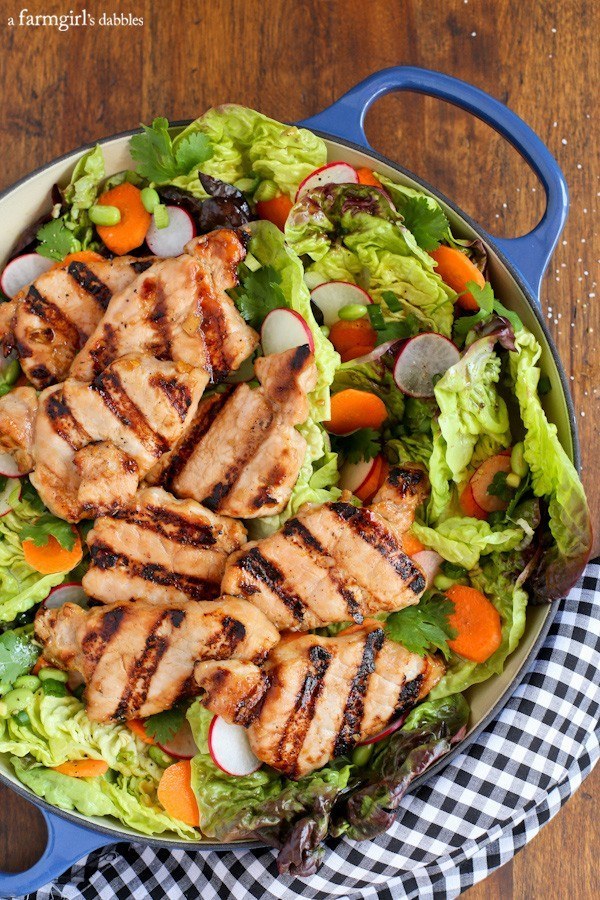 24.
Burger Salad with Mustard Dressing