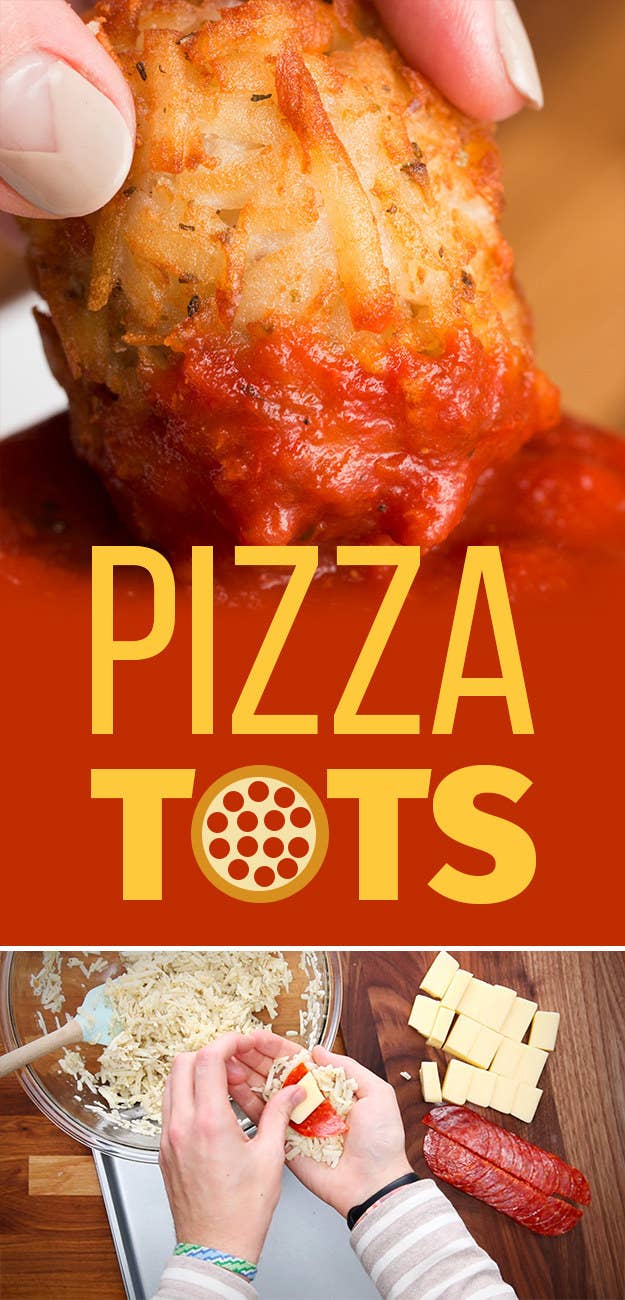 If you've ever wondered what perfection looks like, look no further than the PIZZA TOT.
Pizza tots are essentially the pinnacle of all snack food. Here's how to make them.
Start by making a basic Tater Tot mixture out of uncooked hash browns, Italian seasoning, salt, garlic powder, and an egg.
Flatten out some of the potato mixture, then add a piece of pepperoni and a piece of mozzarella. Shape the whole thing into a tot.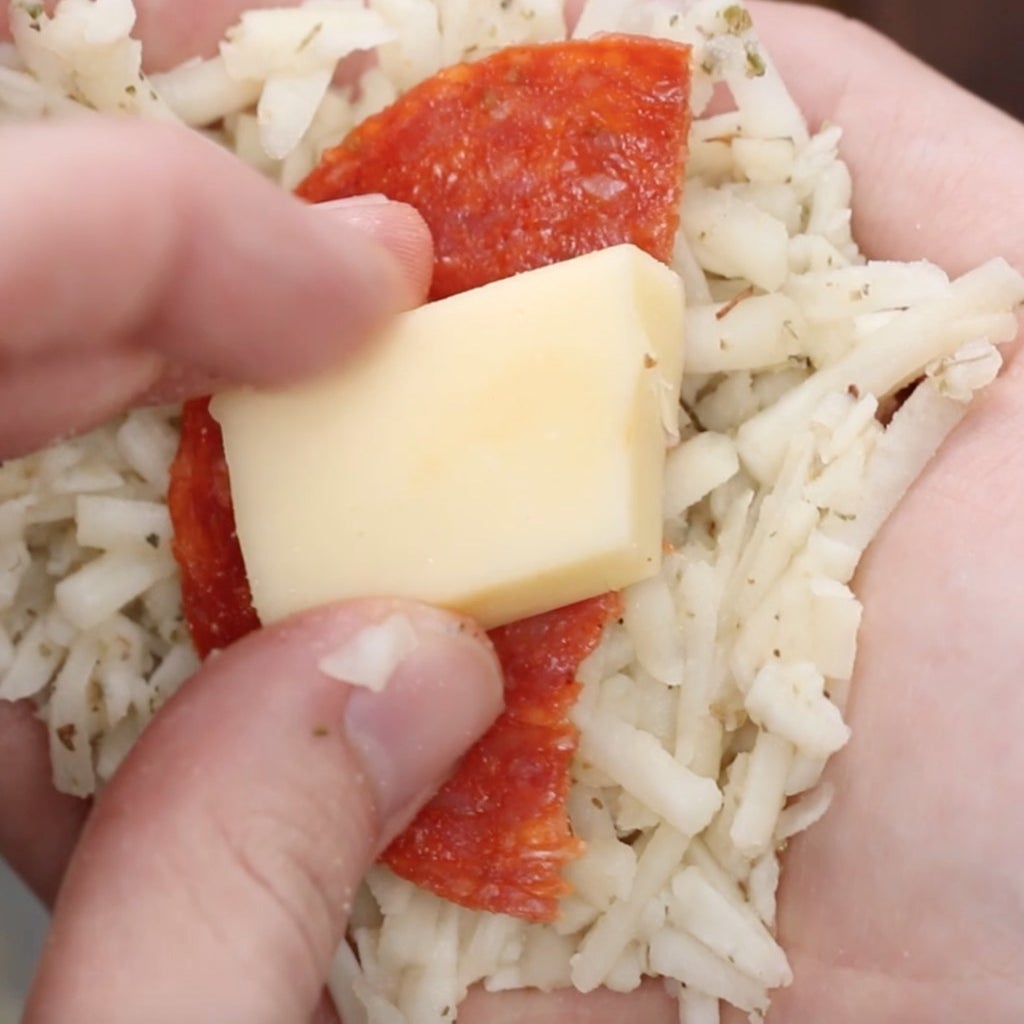 Once all of your tots are formed, freeze them on a sheet tray. After they've firmed up in the freezer, they're ready to fry!
Serve the tots immediately.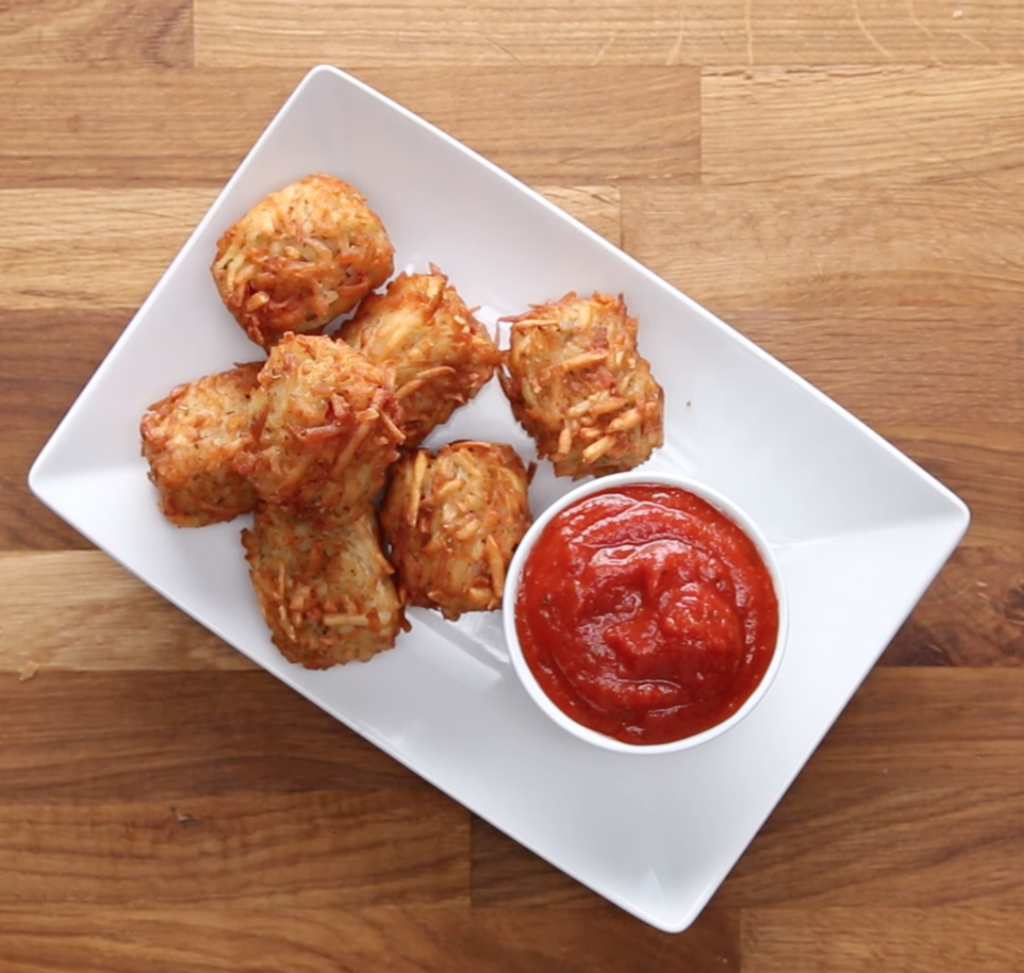 Dip 'em in marinara for that last pizza touch.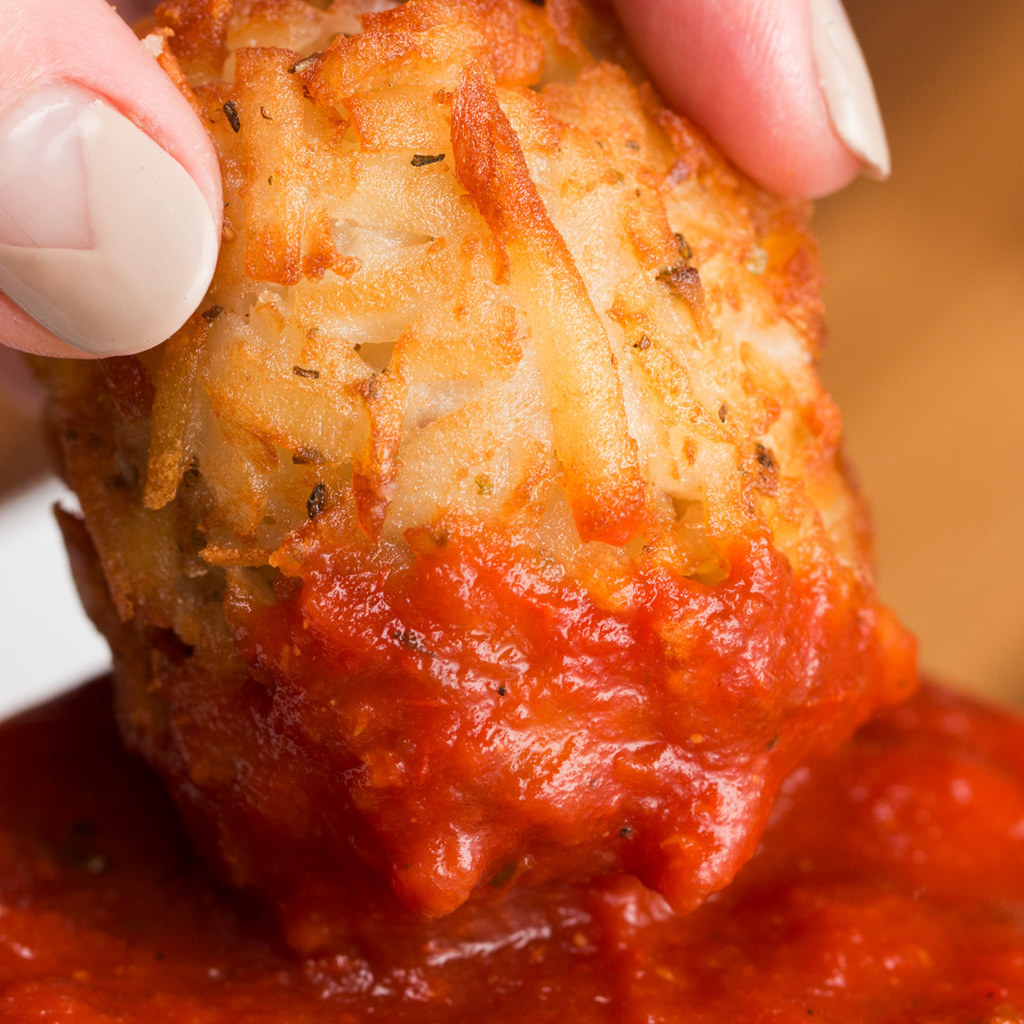 PIzza Tots
Servings: 9–12 large tots
Recipe by Adam Bianchi for BuzzFeed Tasty
INGREDIENTS
1 small block low-moisture mozzarella
12 slices pepperoni
3½ cups hash browns
1 Tbsp. Italian seasoning
1 Tbsp. salt
1 Tbsp. garlic powder
1 egg, beaten
Oil for frying
Marinara sauce for dipping

PREPARATION
1. Cut block of mozzarella into small cubes, about a ½ inch (1½ cm).
2. Cut pepperoni in half.
3. In a mixing bowl, combine hash browns, Italian seasoning, salt, garlic powder, and egg. Mix well.
4. Grab a small handful of the hash brown mixture and flatten out in the palm of your hand.
5. Place 1 or 2 slices of pepperoni and a cube of cheese on top.
6. Fold the hash brown mixture around the cheese and pepperoni. Squeeze and compress until the mixture completely covers the filling and stays in a cylindrical form. Repeat until all of the mixture is used.
7. Freeze tots for 20+ minutes.
8. In a large saucepan, heat oil to 350˚F (180˚C). Fry tots in batches, three at a time, until golden brown. Drain on paper towel.
9. Serve immediately with marinara sauce.
Can't get enough 'za? Here are 7 more easy pizza snacks to try.
1.
Pepperoni Pizza Quesadilla
2.
Pizza Cones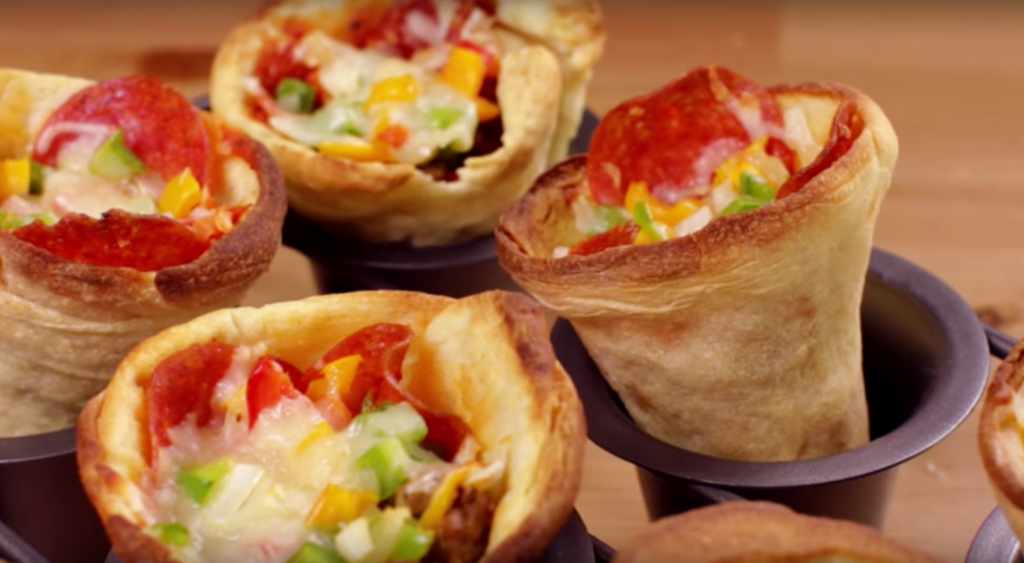 3.
Pizza Grilled Cheese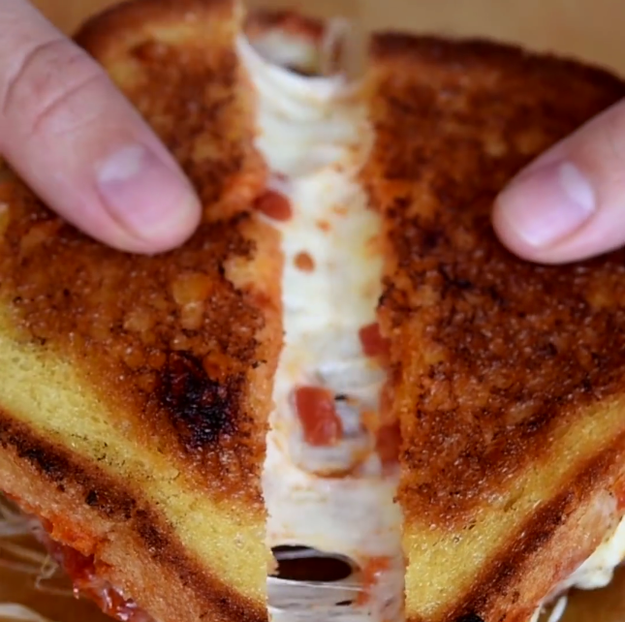 4.
Pizza Dip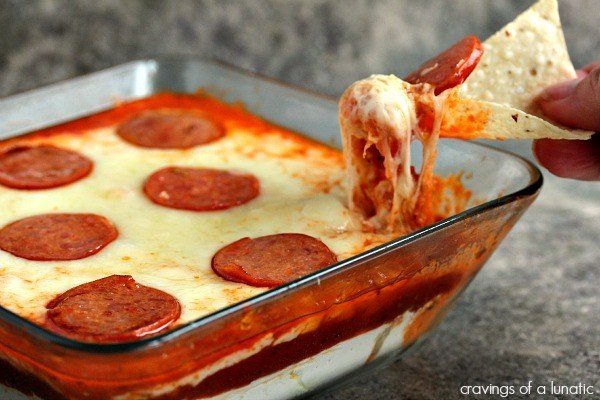 5.
Five-Minute Pita Pizzas
6.
Simple Baked Pizza Fries
7.
Pizza-Stuffed Crescent Rolls